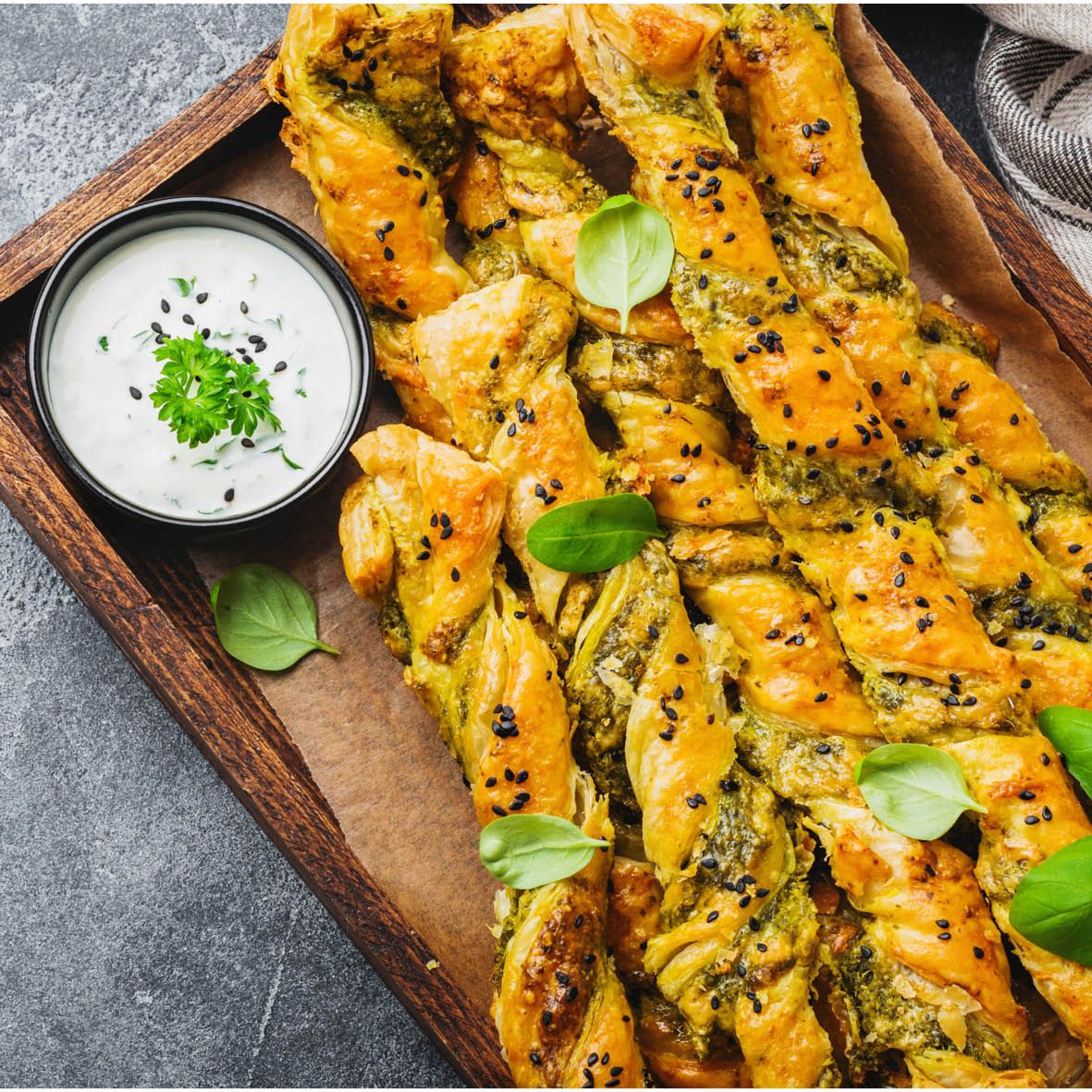 Herby Parmesan Breadsticks
Serve with your choice of dipping sauces for a mouth-watering treat
How long will it take?
30 minutes
What's the serving size?
Serves 8
---
What do I need?
3 ½ cups self-raising flour
2 cups Greek yoghurt
3 cloves garlic
4 tbsp Italian parsley, finely chopped
4 tbsp basil, finely chopped
2 tbsp olive oil
½ cup parmesan, grated
½ tsp salt
Poppy seeds to sprinkle
How do I make it?
Preheat oven to 200C.
Line a baking tray with baking paper.
In a large bowl combine self-raising flour and Greek yoghurt. Mix until it comes together in a ball.
Transfer dough onto a lightly floured surface and use your hands to knead for 1-2 minutes.
Roll dough out into a rectangular shape about 25 centimetres long.
In a bowl combine garlic, parsley, basil, oil and salt and mix well.
Spread mixture over the rectangle, covering the whole surface. Sprinkle parmesan over the top.
Using a pizza cutter or a sharp knife, slice dough into 4-centimetre-wide by 25-centimetre-long pieces. Carefully twist each piece and sprinkle with poppy seeds.
Place on baking tray and bake for 10-12 minutes or until golden brown and cooked.
---
Share this recipe
---
More recipes like this