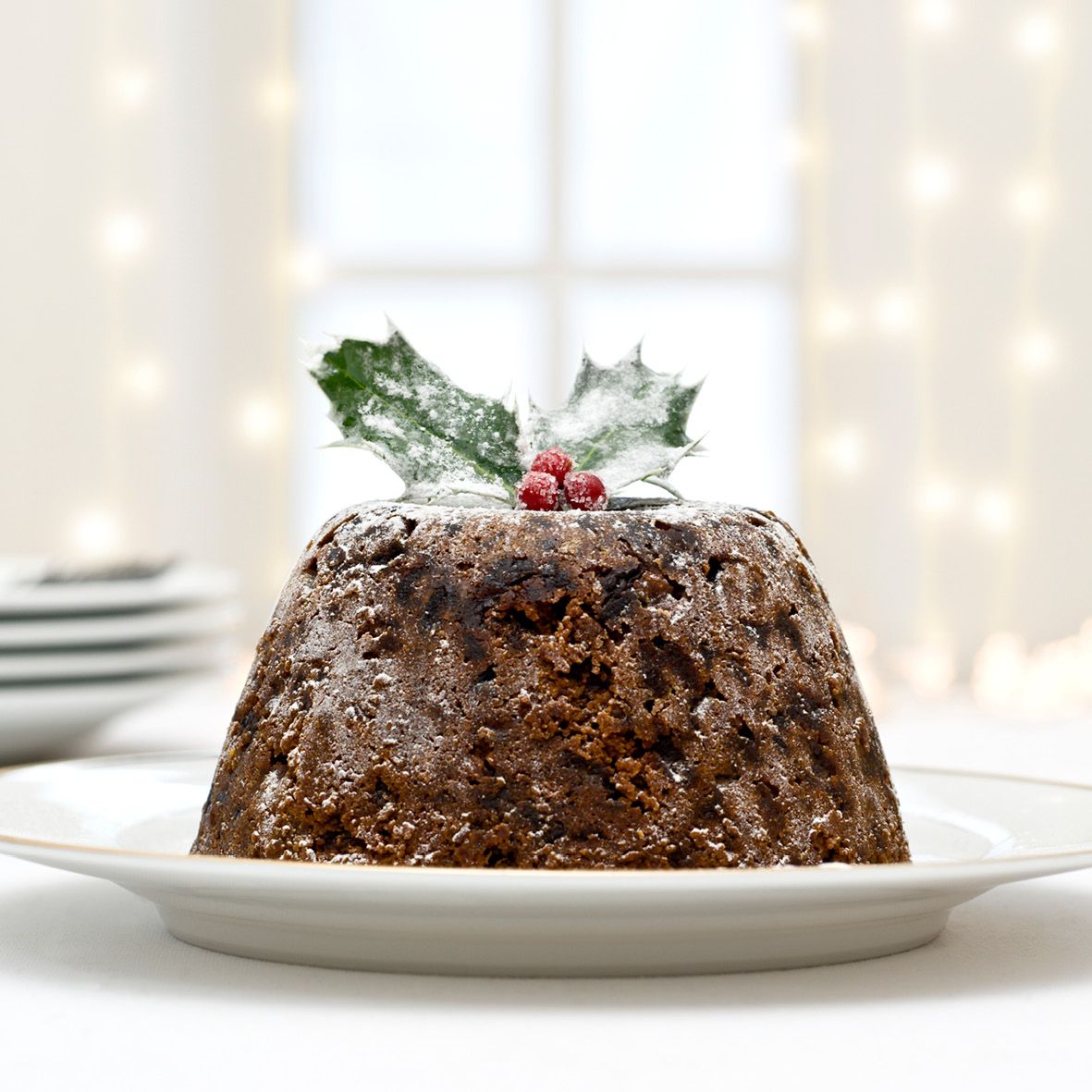 Christmas pudding
There's really nothing that says "Christmas" quite like a Christmas pudding. This traditional style pudding can be made up to two months ahead to allow the flavours to mature. Store in a cool, dark place.
How long will it take?
2 hours 30 minutes
What's the serving size?
Serves 8
---
What do I need?
25g raisins
25g sultanas
25g currants
25g dried figs
25g dried dates
25g dried prunes
40g candied orange, finely chopped
30ml brandy
75g brown sugar, firmly packed
70g coarse fresh white breadcrumbs
60g cold unsalted butter, coarsely grated
40g plain flour, plus extra for flouring
15g ground almonds
1 eggs
½ an apple, coarsely grated
¼ tsp salt
¼ tsp each ground cinnamon, ground nutmeg and ground cloves
Finely grated zest and juice of ½ an orange
How do I make it?
Combine first seven ingredients in a large bowl with brandy and mix to combine. Cover and leave overnight.
Add remaining ingredients to the fruit mixture and mix to combine.
Bring a large saucepan of water to the boil. Add a 40 centimetre square pudding cloth or piece of unbleached calico to the water and boil for 5 minutes. Remove cloth from water and allow to cool enough to handle. Squeeze excess moisture from the cloth. Open cloth and sprinkle with flour. Rub flour evenly over the calico ensuring it is all covered.
Place pudding mixture in the centre of the cloth. Gather up the edges of the cloth to enclose the mixture and twist firmly. Tie pudding as close to the mixture as possible with kitchen twine to seal. Tie ends of twine into long loops and then lower pudding into boiling water. Cook, covered for 1 ½ to 2 hours. Check water to ensure pudding remains fully submerged. Remove pudding from pot using a wooden spoon passed through the handle of the twine loops. Hang pudding in a cool, dark place until ready to eat. If you live in a humid climate, it is suggested that you remove the pudding from the cloth, wrap it in Multix Greener Clingfilm and store in an airtight container.
To serve the pudding, boil it for an hour in its cloth then remove cloth and serve.
---
Share this recipe
---
More recipes like this