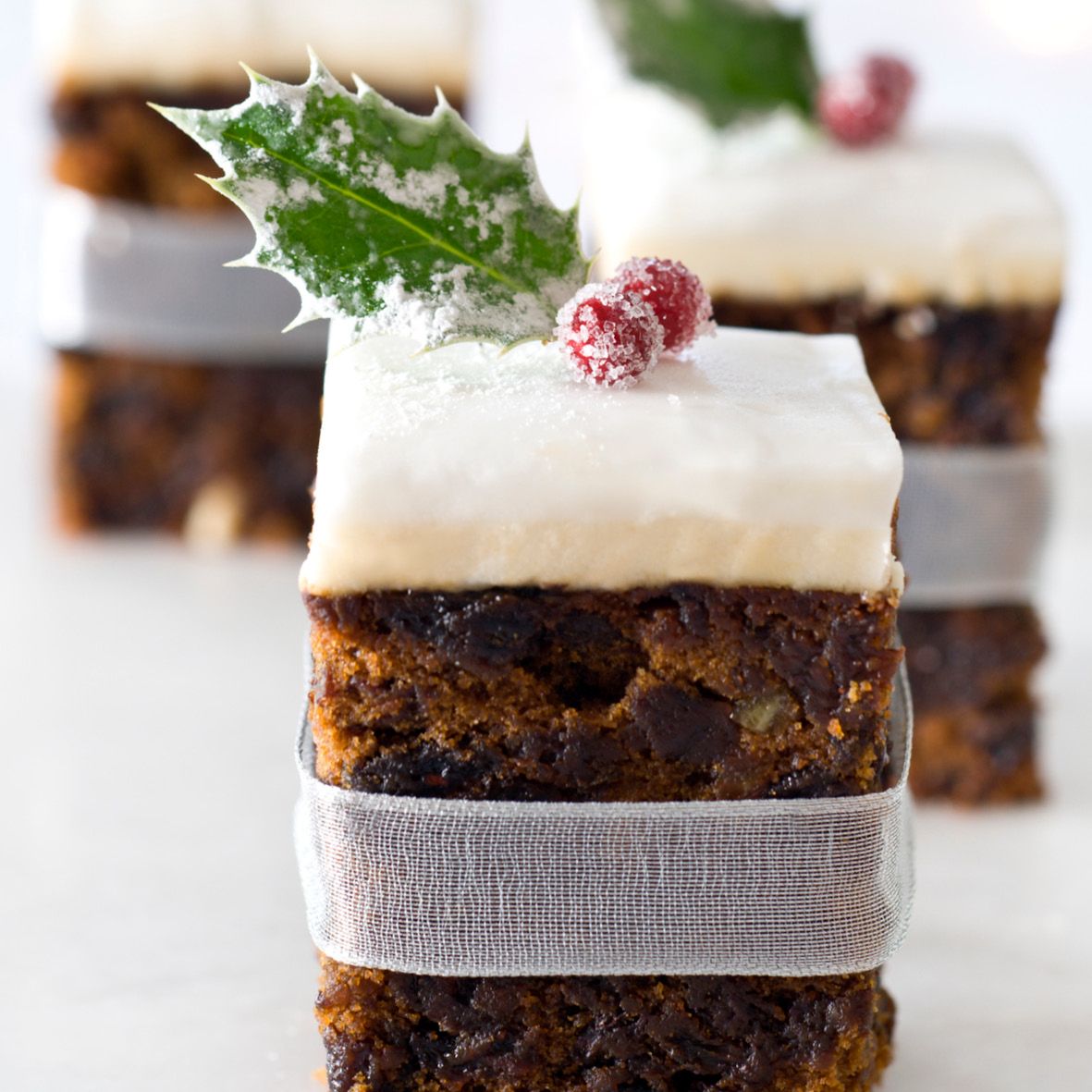 Festive fruit cake
The secret to a truly moist and delicious Christmas cake is to make it early and feed it regularly with rum or brandy. This Festive Fruit Cake is really easy to make and if you make it now it will have time to develop its fabulous flavour prior to the big day.
How long will it take?
2 hours 30 minutes
What's the serving size?
Serves 12
---
What do I need?
1kg mixed dried fruit
Zest and juice of 1 lemon
Zest and juice of 1 orange
250g butter, softened
200g brown sugar
175g plain flour
100g almond meal
½ tsp baking powder
2 tsp mixed spice
1 tsp ground cinnamon
¼ tsp ground cloves
100g flaked almonds
4 x 700g free range eggs
1 tsp vanilla extract
150ml rum or brandy, plus extra for feeding
How do I make it?
Combine mixed dried fruit, butter, rum/brandy, brown sugar and zest and juice of lemon and orange in a large saucepan over medium heat.
Bring to the boil, then reduce heat and simmer for 5 minutes. Set aside to cool for at least 30 minutes.
Heat oven to 150C. Grease and line a deep 20 centimetre cake tin with a double layer of baking paper.
Mix plain flour, almond meal, baking powder, mixed spice, cloves, cinnamon, flaked almonds, eggs and vanilla into the dried fruit mix and stir thoroughly to combine.
Put mixture in prepared cake tin and smooth the top. Bake in oven for 90 minutes, then check with a skewer. Return to oven for a further 30 minutes if required or until skewer comes out cleanly.
Remove cake from oven and using a skewer poke holes in the top of the cake to about half the depth of the cake. Spoon 2 tablespoons of rum/brandy over cake and leave to cool in the tin.
When cake has completely cooled, remove from tin and wrap in Multix Greener Cling Film. Every week between now and Christmas unwrap the cake and feed with 1 tablespoon of rum/brandy. Do not feed cake in the week before Christmas as you will want to give the surface a chance to dry ready for icing.
---
Share this recipe
---
More recipes like this