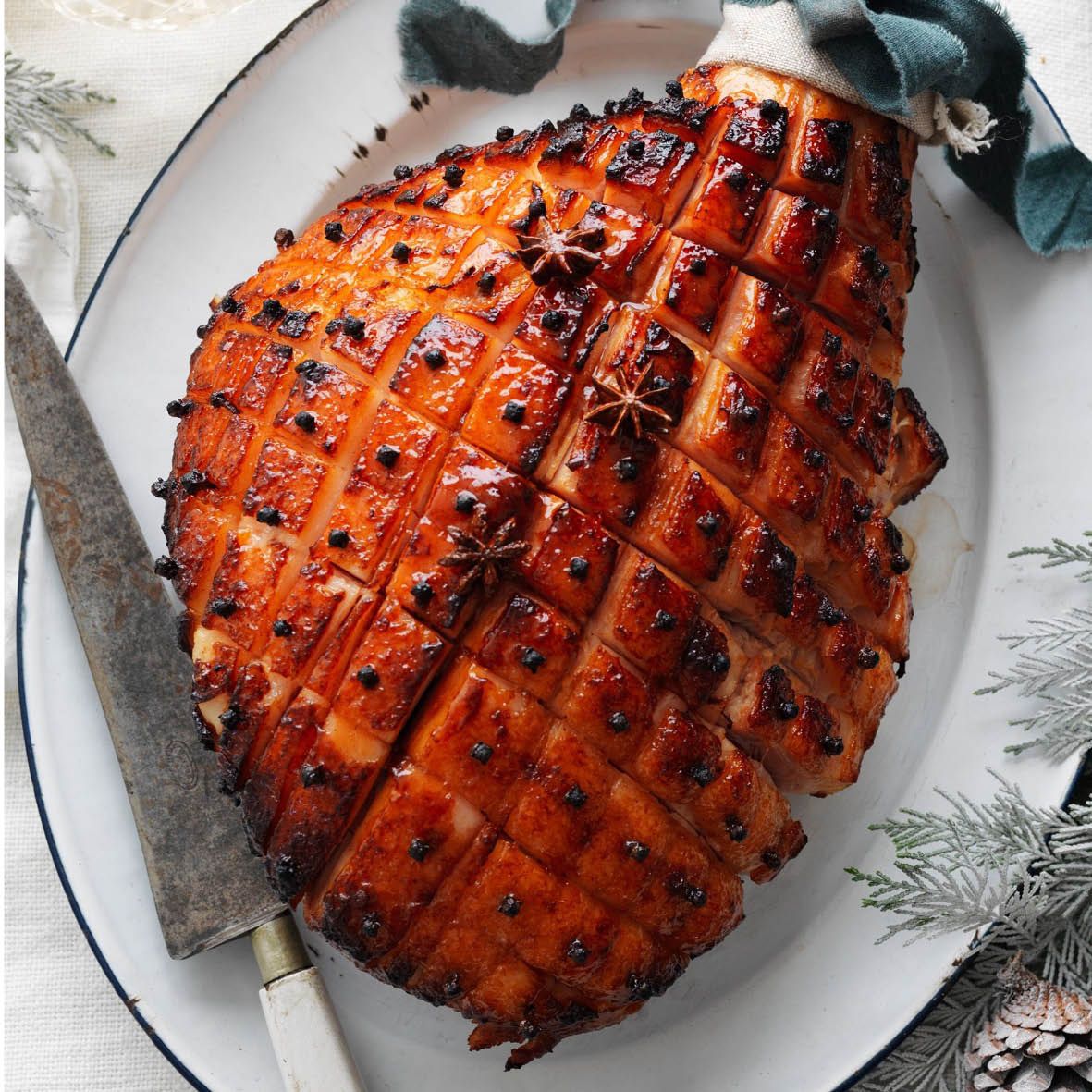 Spiced Apricot and Maple Glazed Leg of Ham
Surprise guests with this delicious ham.
How long will it take?
1 hour 40 minutes
What's the serving size?
Serves 18
---
What do I need?
1 x 7-8 kg ham leg, skin removed
50 whole cloves for studding the ham
For the glaze
¾ cup apricot jam
¼ cup maple syrup
3 star anise
½ tsp allspice
How do I make it?
Preheat oven to 180C.
Using a sharp knife, score the ham fat (not the flesh) in a grid pattern at 2cm wide intervals. Insert a clove into the centre of each square of fat.
Wrap the ham hock in foil (this prevents it from burning). Place the ham on a greased rack in a large baking dish lined with foil. For ease use a large disposable foil roasting dish.
To make the glaze, combine all ingredients in a medium saucepan. Bring to the boil, stirring, over medium heat. Reduce heat and simmer, stirring occasionally, for 8-10 minutes or until slightly thickened.
Brush ham two to three times with the glaze to evenly coat the ham fat. Bake for 50 minutes to 1 hour, brushing with remaining marinade every 15 minutes, until ham is golden and caramelised. Arrange star anise (used in the glaze) on the ham in the last 15 minutes of baking.
Recipe from Australian Pork
---
Share this recipe
---
More recipes like this