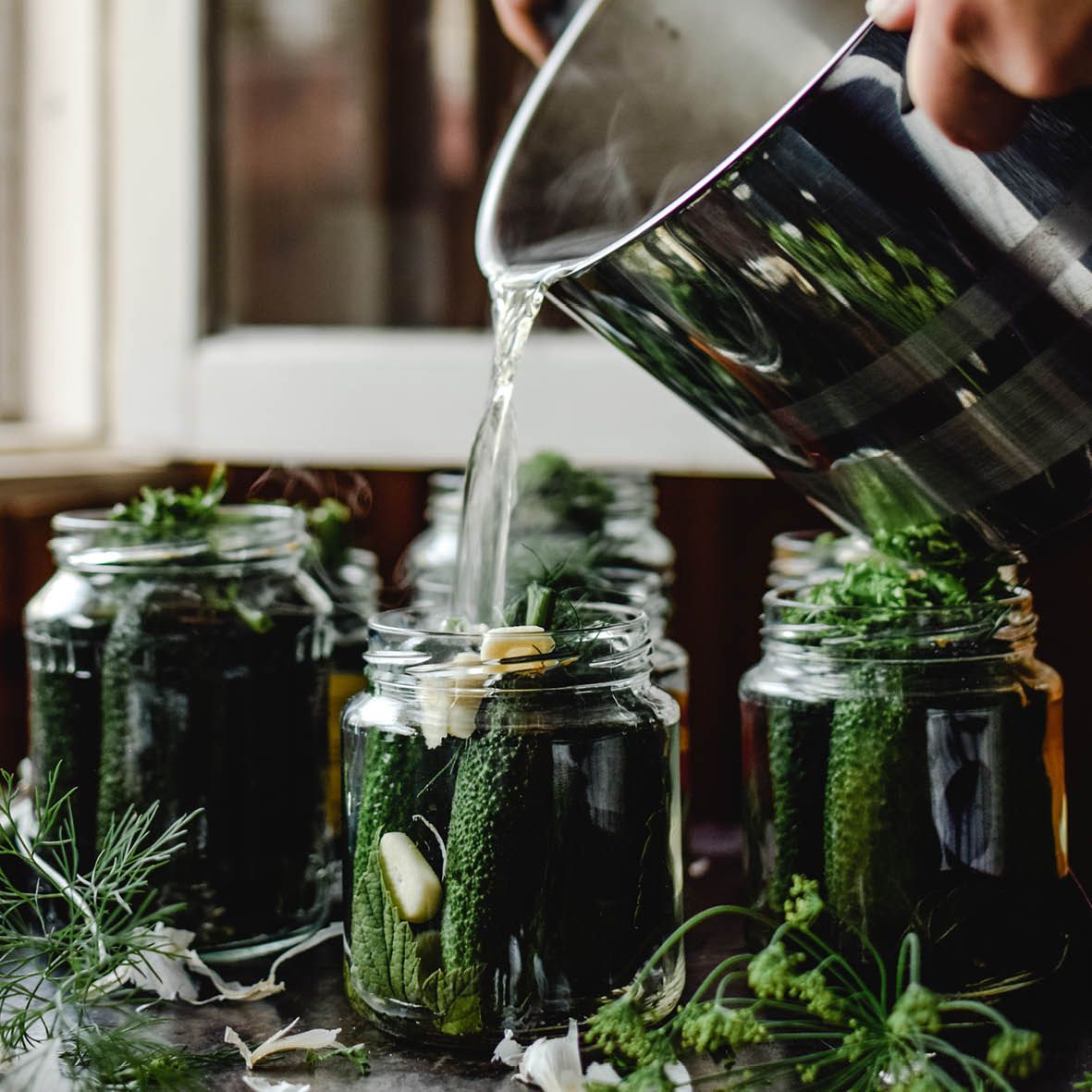 How long will it take?
Takes 3 ¼ hours
What's the serving size?
Makes a 1 litre jar
---
What do I need?
Enough small cucumbers to fill the jar
4 bay leaves
4 sprigs of dill
2 tsp mixed peppercorns
2 tsp mustard seeds
2 tsp coriander seeds
2 cloves garlic
100 mL white vinegar
¼ cup salt
1 ½ cups water
How do I make it?
Give cucumbers a good wash and pat dry with paper towel or a clean tea towel. Place cucumbers into a large bowl, cover them with chilled water and put in the fridge for 3 hours.
Drain cucumbers and add them to a sterilised jar with bay leaves, dill, peppercorns, garlic and mustard and coriander seeds.
Add vinegar, salt and water to a saucepan and bring to the boil over medium-high heat. Cook, stirring for 5 minutes or until the salt has completely dissolved. Remove from heat and pour into the jar. Add lid and seal tightly. Set aside to cool, then store jar in the fridge for at least 1 week before opening. These pickles will keep in the fridge for up to 1 month after opening.
---
Share this recipe
---
More recipes like this