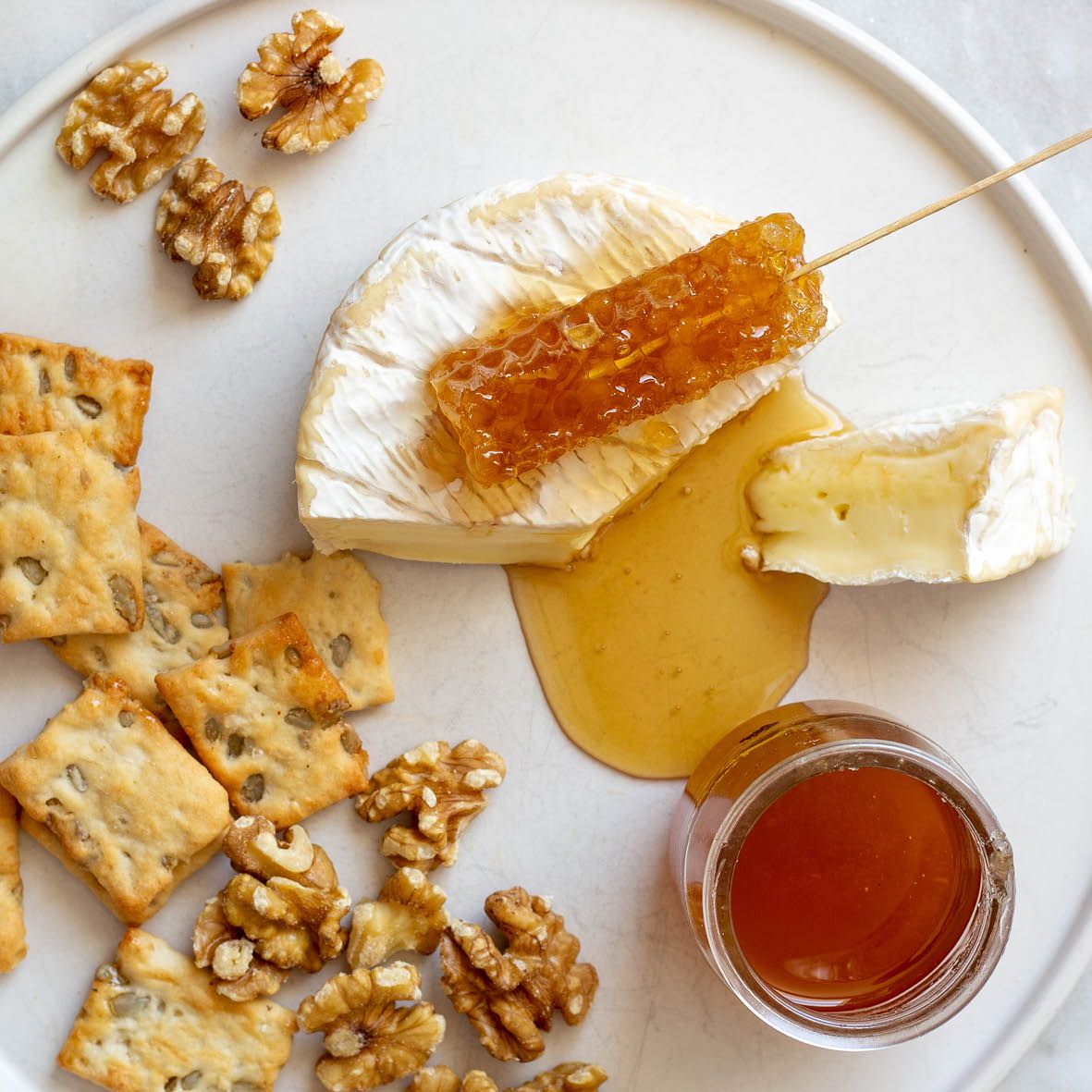 Seeded Rye Crackers
Perfect for your cheese-loving family and friends, these crackers are the ideal accompaniment to a cheese board.
How long will it take?
Takes 20 minutes
What's the serving size?
Makes 10 large crackers
---
What do I need?
150 g rye flour
150 g plain flour, plus extra for dusting
1 tsp sea salt
145 mL cold water
4 tbsp olive oil, plus extra for brushing
1 tbsp sesame seeds
1 tbsp fennel seeds
1 tbsp coriander seeds
Freshly ground black pepper
How do I make it?
Preheat oven to 200C.
Mix rye flour, plain flour and salt in a large bowl. Make a well in the centre and pour in water and olive oil. Stir, then use your hands to form into a dough.
Knead dough briefly on a lightly floured surface, then cut into 10 equal sized pieces. Roll each out using a rolling pin as thinly as possible into your desired shape.
Place crackers on a lined baking tray and brush with a little extra olive oil.
Add sesame, fennel and coriander seeds to a small bowl, along with a couple of grinds of black pepper. Sprinkle mixture over the crackers and bake until golden, approximately 8 minutes.
Remove from oven and transfer to a wire rack to cool.
Break crackers up into smaller pieces and store in an airtight container or ziplock bag.
---
Share this recipe
---
More recipes like this