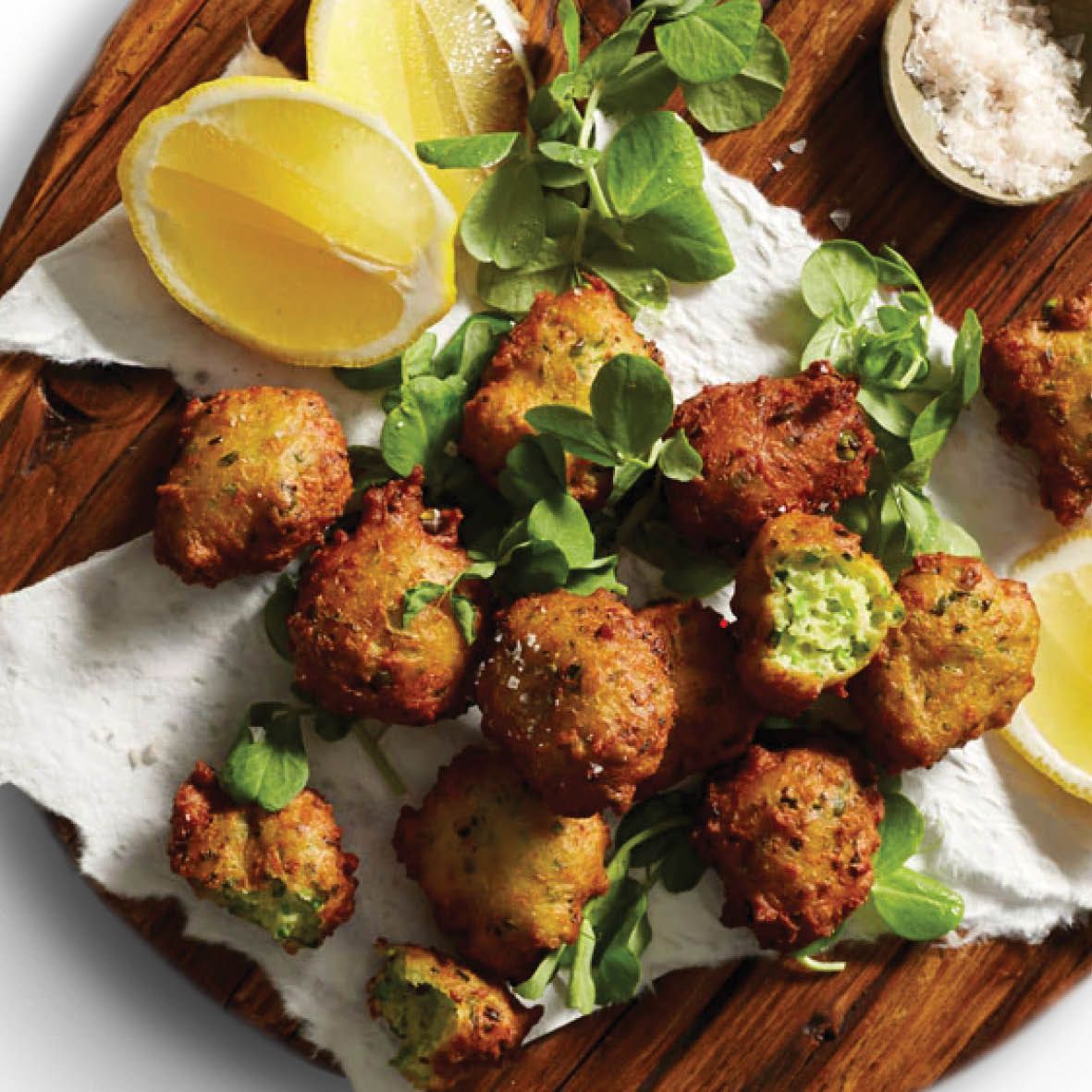 Pea and Ricotta Bites
These delicious bites are ideal for entertaining.
How long will it take?
Takes 30 minutes
What's the serving size?
Makes about 30 bites
---
What do I need?
200 g fresh or frozen peas
400 g Mamma Lucia Fresh Ricotta
50 g parmesan, grated
Zest of 1 lemon, grated
3 free range eggs
1 bunch chives, finely chopped
150 g plain flour, sifted
1 tsp bicarbonate of soda
Salt
Freshly ground black pepper
Vegetable oil, for frying
How do I make it?
Cook peas in boiling salted water until they are soft. Remove from heat, drain and place peas in a bowl of iced water. After 2 minutes, drain peas and add them to a blender. Pulse until peas are crushed.
In a bowl, add ricotta, parmesan, zest and eggs and mix to combine. Add peas and chives and mix.
Add flour, bicarbonate of soda, salt and pepper and fold into the mixture.
Heat oil in
a saucepan to 160C.
Use 2 teaspoons
to drop mixture into the oil, taking care not to overcrowd the pan. Cook each batch of bites for 3 to 4 minutes, turning them as they cook. Remove from heat when they are evenly coloured and drain on paper towel.
Season with salt and pepper and serve immediately.
---
Share this recipe
---
More recipes like this