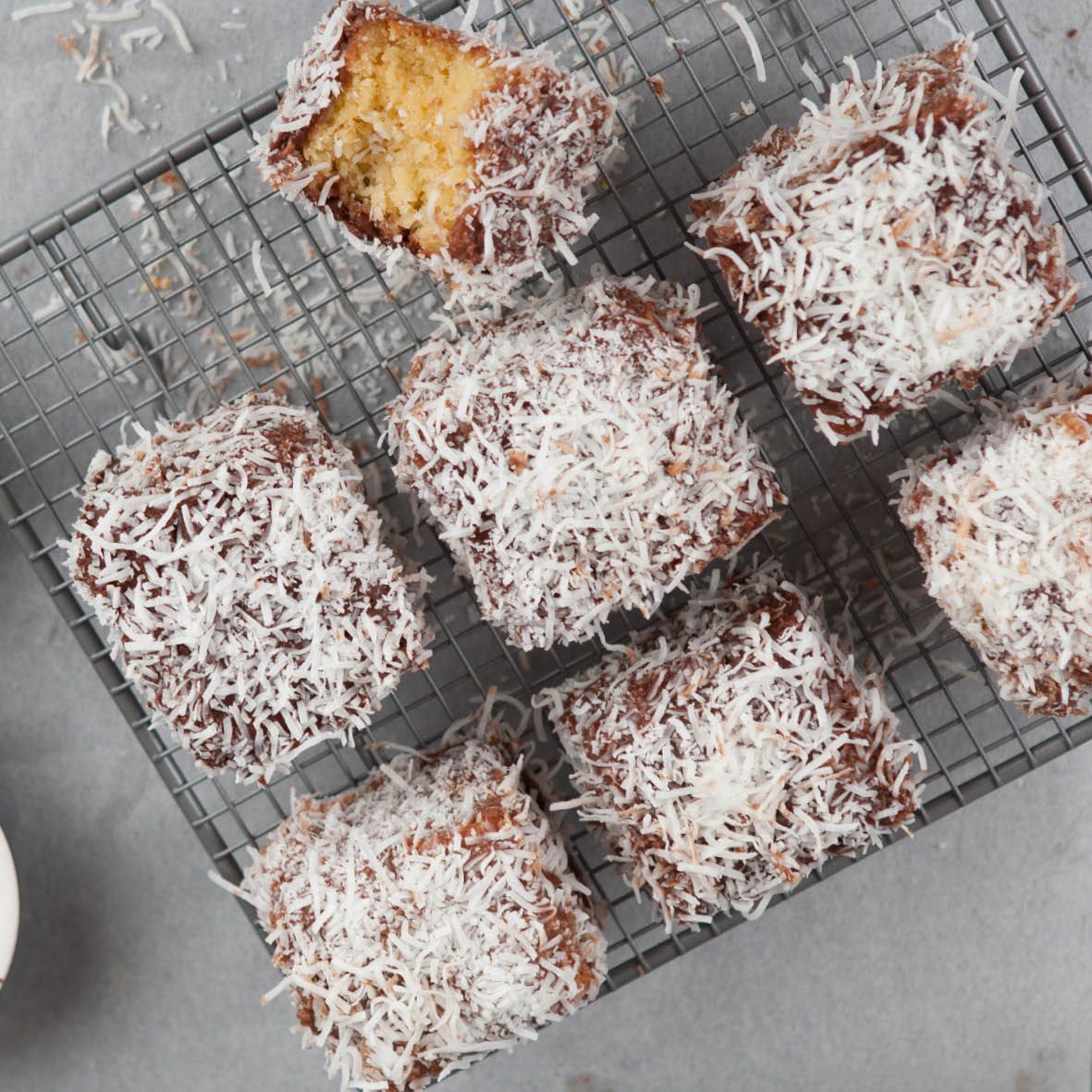 Lamingtons
An Aussie classic, Lamingtons feature a moist sponge cake coated in chocolate and coconut. The key to a great lamington is to make sure that the chocolate icing mixture is thin enough to be absorbed into the outside of the sponge as this gives the lamington their characteristic taste and texture.
How long will it take?
1 hour
What's the serving size?
Makes 20
---
What do I need?
4 eggs
150g caster sugar
150g self-raising flour
35g cornflour
25g soft butter, chopped
80ml boiling water
270g desiccated coconut
For the Chocolate icing
750g soft icing mixture
50g cocoa powder
20g butter
180ml milk
How do I make it?
Preheat oven to 180C.
Grease and line a 20cm x 30cm cake pan.
Put eggs into a small bowl and beat with an electric blender until light in colour. Add sugar and beat until the mixture is thick and glossy.
Sift flour and cornflour over the egg mixture and gently fold in.
Place butter and boiling water in a small bowl and stir to combine.
Fold butter mixture into the flour and egg mixture.
Pour mix into the cake pan and bake for 20-25 minutes or until the sponge springs back when lightly touched.
Remove from oven and turn out onto a wire rack to cool.
When cake has cooled, cut it into 20 even pieces.
Make chocolate icing by sifting icing sugar and cocoa together into a large heatproof bowl. Add butter and milk and stir over a pot of simmering water until the icing is smooth.
Place coconut in a bowl.
One by one, dip each piece of cake into the icing until the piece is well coated, then toss in coconut.
Place lamingtons on a wire rack and leave to set.
---
Share this recipe
---
More recipes like this