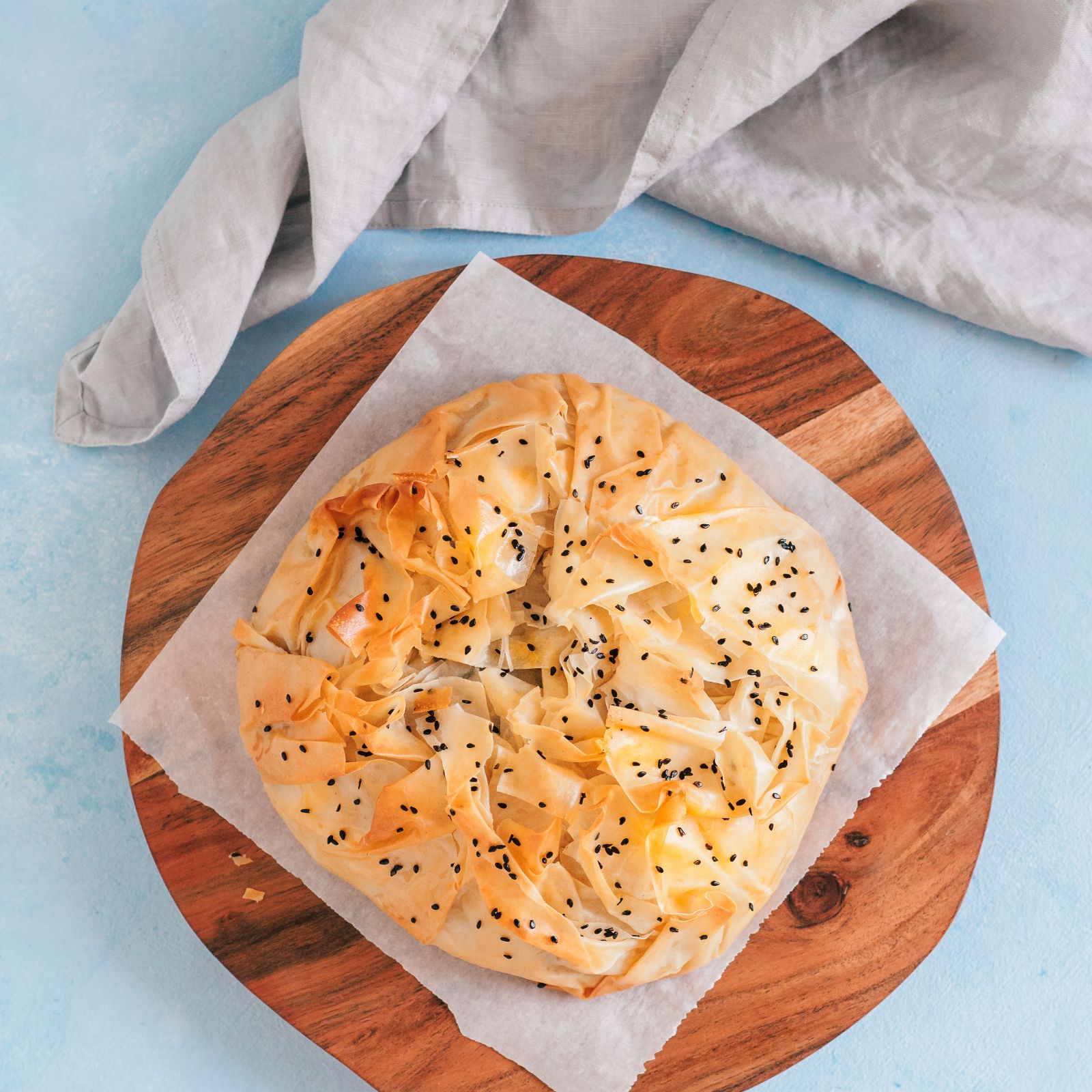 Creamy fish pie
This recipe is sure to become a family favourite. It is creamy and has a subtle mild flavour profile that everyone will enjoy. You can add more vegetables if you would like to, and while filo pastry adds a lovely crunch you can make it with puff pastry if you would prefer.
How long will it take?
35 minutes
What's the serving size?
Serves 6
---
What do I need?
9 sheets filo pastry
1 tbsp oil
2 cloves garlic, crushed
1 leek, washed and sliced
125g cream cheese softened
1/3 cup plain flour
1 ½ cups fish or chicken stock
1 tbsp fresh lemon juice
2 tbsp chopped tarragon
2 tbsp melted butter
800g white fish fillets, cut into chunks.
Small handful of poppy seeds
How do I make it?
Preheat oven to 200C.
Arrange three filo sheets in a 22cm greased pie tin, overlapping and allowing at least 10 centimetres of overhang around the edges. Brush filo with some melted butter and then layer with three more sheets of filo.
Heat oil in a large frying pan. Add leek and garlic and sauté for 2 minutes, or until softened.
Add stock and cream cheese to pan, stirring well to combine.
Bring to the boil and then reduce the heat to a simmer. Simmer for 5 minutes or until the sauce is thick and creamy.
Add fish, lemon and tarragon, stir and remove from the heat.
Spoon mixture onto the filo pastry. Bring the excess pastry from the sides up to the top and fold over. Top with the remaining sheets of filo pastry, brushing each sheet with a light layer of butter before adding the next layer.
Brush the top of the pie with butter, sprinkle with poppy seeds and cook in the oven for 25 to 30 minutes or until the pie is golden.
---
Share this recipe
---
More recipes like this