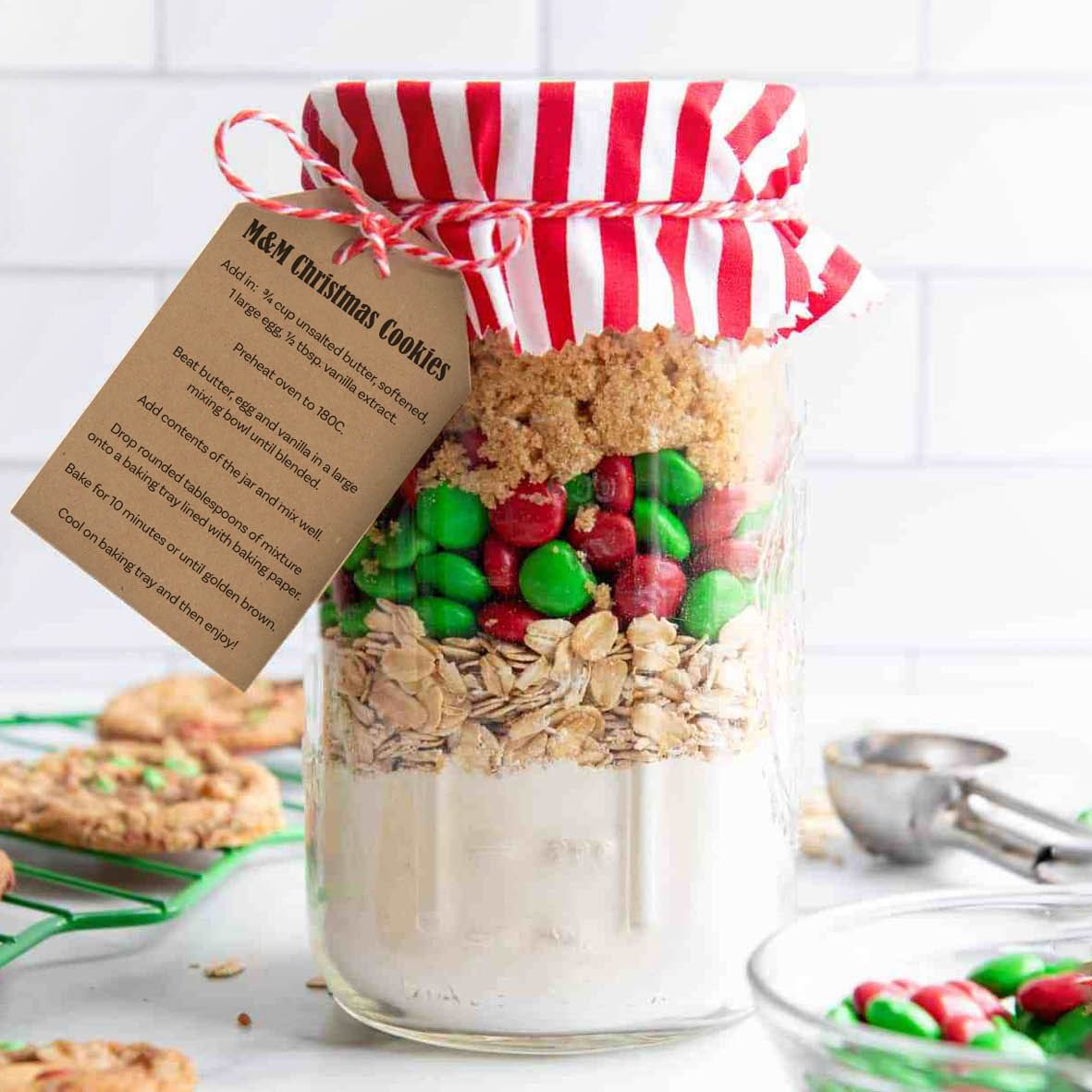 Cookies in a Jar
Give the gift of freshly baked cookies with cookie mix in a jar. This is an easy and inexpensive gift to make. In addition to the ingredients listed you will need a clean jar, a funnel (this makes it much easier to add the ingredients to the jar), some ribbon, and any other accessories you like to decorate the jar. We have included below the instructions that you can print and attach to the jar so that the lucky recipient knows how to make their cookies.
How long will it take?
10 minutes
What's the serving size?
Makes 1 jar of cookie mix
---
What do I need?
1 ¾ cups plain flour
¾ tsp bicarbonate of soda
¾ tsp salt
¾ cup brown sugar
½ cup white sugar
½ cup M&Ms
¾ cup chocolate chips
How do I make it?
Add in: ¾ cup unsalted butter, softened, 1 large egg, ½ tbsp. vanilla extract.
Preheat oven to 180C. Beat butter, egg and vanilla in a large mixing bowl until blended.
Add contents of the jar and mix well. Drop rounded tablespoons of mixture onto a baking tray lined with baking paper.
Bake for 10 minutes or until golden brown.
Cool on baking tray and then enjoy!
---
Share this recipe
---
More recipes like this