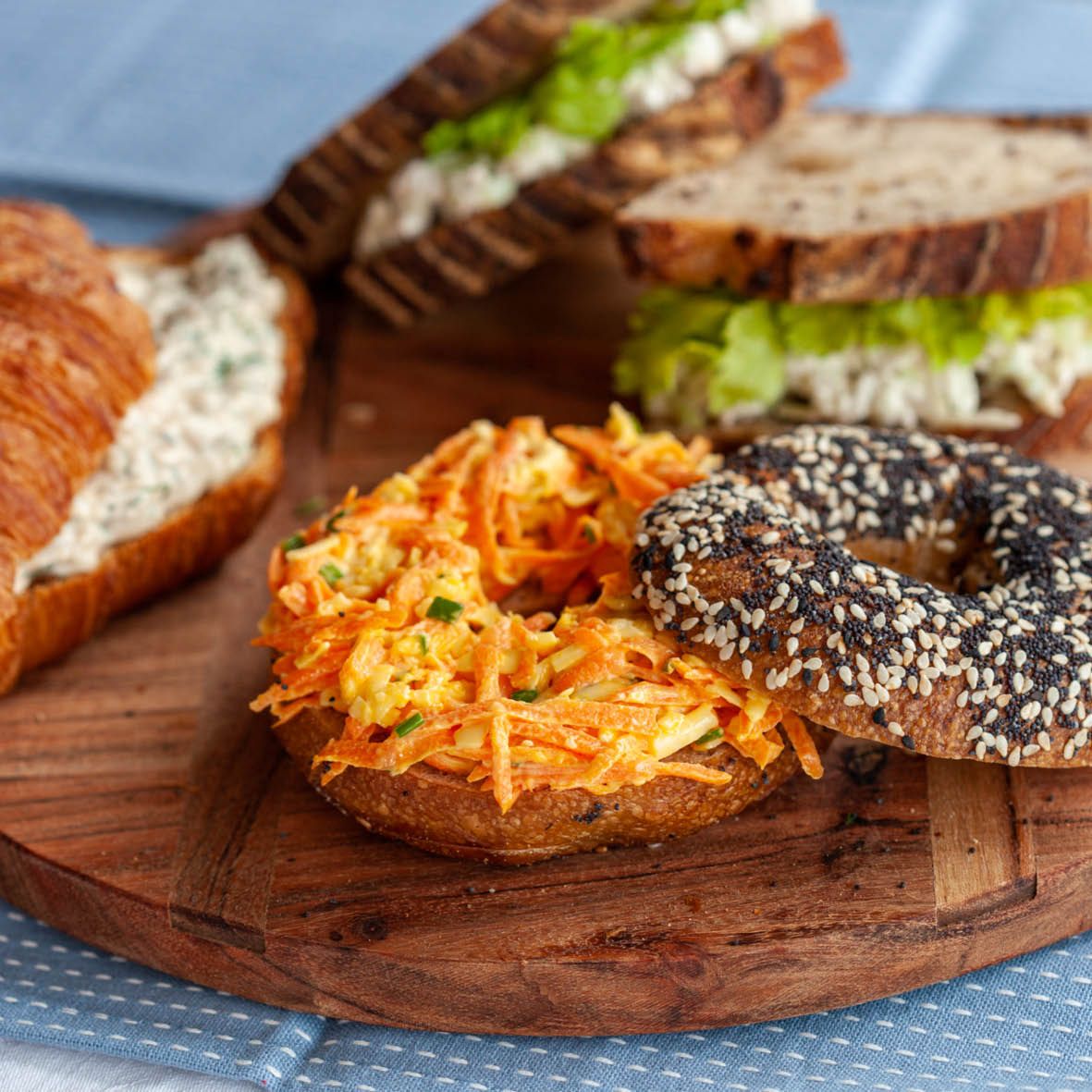 Super Sandwich Spreads
Forget the boring school lunches of your childhood and create these spreads that will elevate sandwiches to new levels of deliciousness. Mix things up with rolls, croissants, bagels and different types of bread to keep your kids enthused about eating their lunch.
How long will it take?
5 minutes
What's the serving size?
Serves 1
---
What do I need?
For Chicken and apple sandwich spread
50 g cooked chicken, finely chopped
¼ stick of celery, finely chopped
¼ apple, grated
1 ½ tbsp mayonnaise
½ tsp lemon juice
2 slices of bread
For Salmon Croissants
95 g tin of salmon in springwater
3 tbsp mayonnaise
½ tbsp Dijon mustard
1 tbsp chopped dill
1 large croissant
For Savoury Cheese
50g grated cheddar
½ grated carrot
½ tbsp chopped chives
1 tbsp mayonnaise
1 bagel
How do I make it?
Chicken and apple sandwich spread
Combine all ingredients except bread in a small bowl. Spread onto slices of bread and sandwich together.
Salmon Croissants
Combine salmon, mayonnaise, Dijon mustard and dill in a small bowl. Cut croissant in half and spread with the salmon mixture.
Savoury Cheese
Combine all ingredients and spread generously on a bagel.
---
Share this recipe
---
More recipes like this