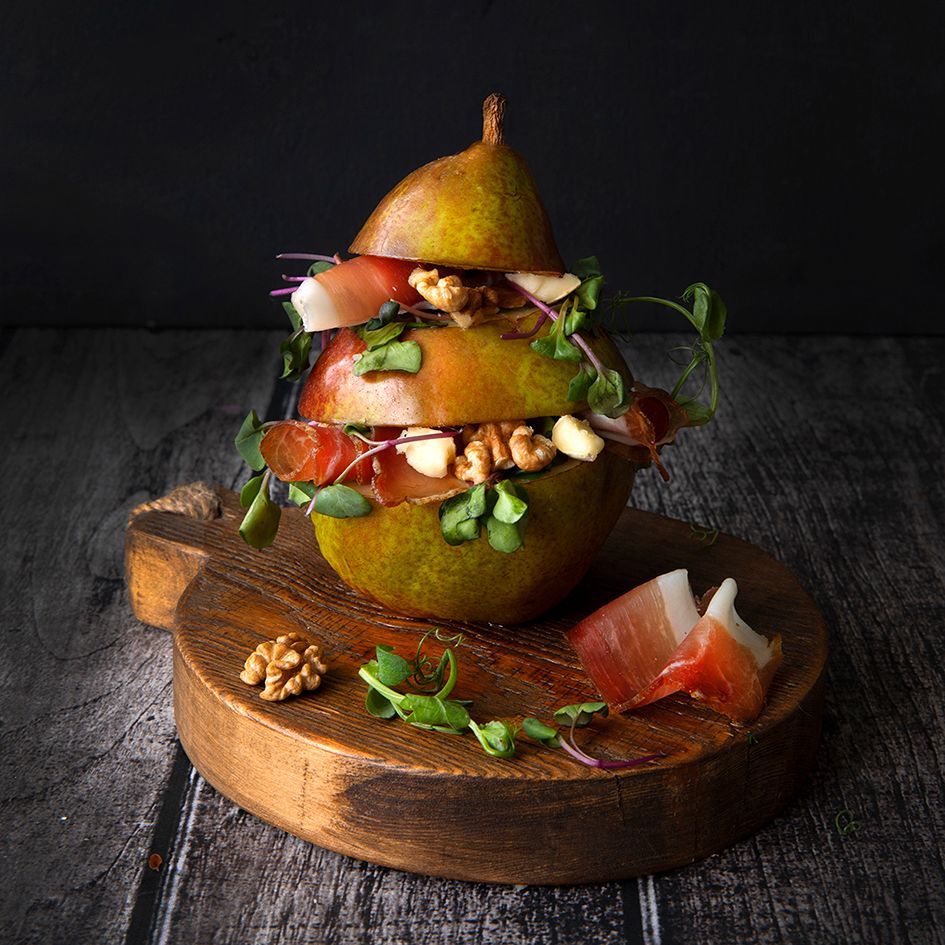 Savoury Stacked Pears
Looking for an easy starter for your next dinner party? These tasty filled pears look spectacular but they are incredibly simple to make with no cooking at all. Both Mon Pere Brie and Taleggio are suited to this recipe but the Taleggio will add a more sumptuous, adult flavour to the dish.
How long will it take?
20 minutes
What's the serving size?
Serves 6
---
What do I need?
6 large pears
100 g Mon Pere Brie or Taleggio, cut into pieces
75 g walnuts, divided
1 tbsp honey
100 g jamon or prosciutto, torn
50 g Snowpea tendril shoots
How do I make it?
Slice each of the pears into 3 sections. Use a teaspoon to carefully scoop the pear flesh from the bottom section, leaving enough flesh behind to maintain the pear's shape.
Finely chop 50 g of walnuts and add to a bowl. Take scooped out pear flesh, finely chop and add to bowl with half the Brie or Taleggio and a tablespoon of honey. Mix to combine.
Fill base of pears with mixture. Top with some jamon or prosciutto, a little extra cheese, some walnut halves and snowpea tendrils, then add middle layer, repeat layer of jamon or prosciutto, cheese, walnuts and snowpea tendrils. Finally finish by placing on the top-third of the pear. Serve immediately.
---
Share this recipe
---
More recipes like this