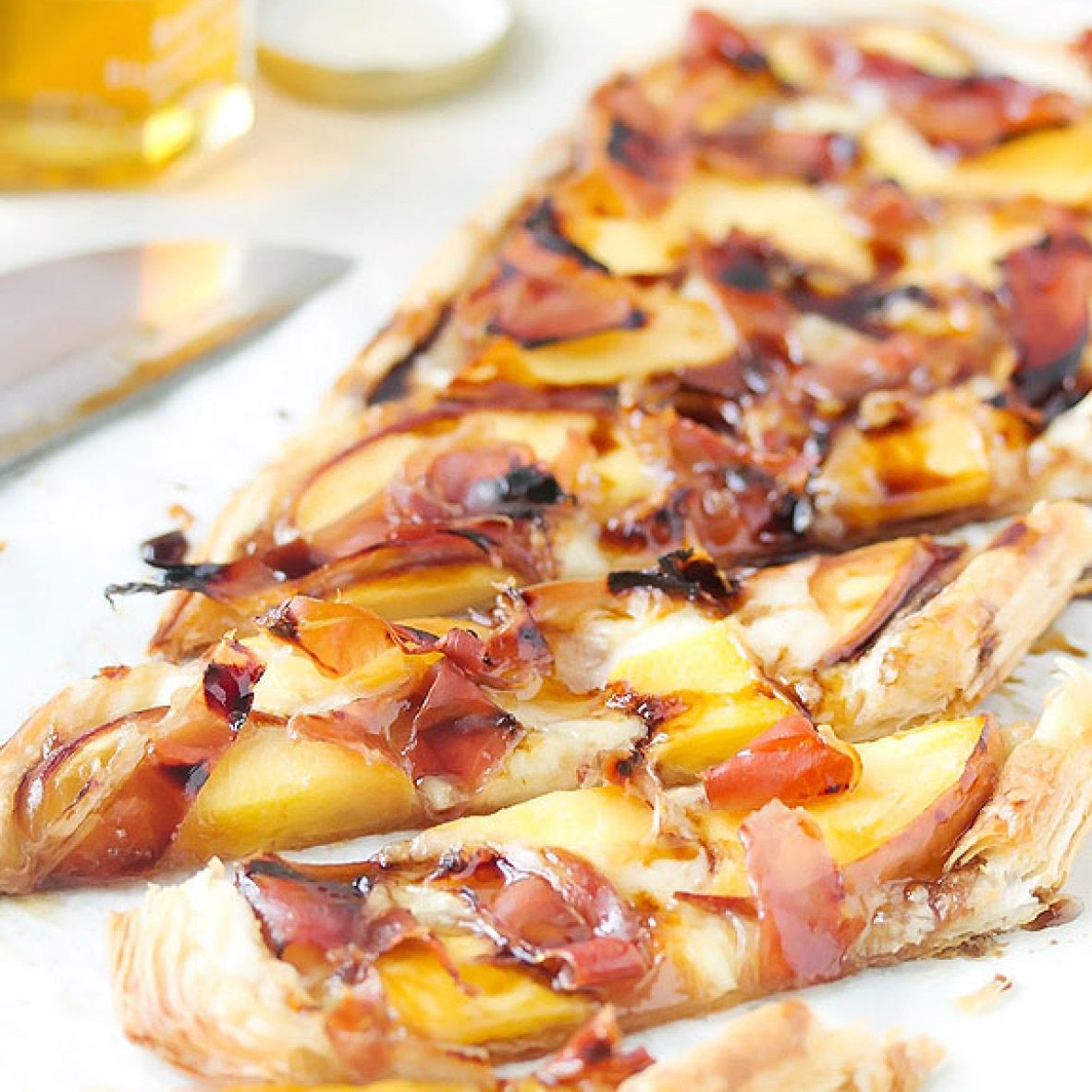 Pear, prosciutto & brie tart
To make this delicious tart vegetarian, simply remove the prosciutto and top with baby rocket tossed with olive oil and pepper.
How long will it take?
10 minutes to prepare, 12 minutes to cook
What's the serving size?
Approximately 12 serves (6 per tart)
---
What do I need?
2 sheets puff pastry
4 pears
4 slices of prosciutto, roughly shredded
250g brie, sliced thinly
4 tbsp honey
4 tbsp Siena balsamic reduction
How do I make it?
Core and cut the pears into thin slices and set aside.
Preheat oven to 180C
Fold each sheet of puff pastry in half and place on a lightly floured surface. Roll out to 14 x 9 cm rectangles.
Using a knife, lightly score the edges of both pastry bases about 1cm from the edge creating a smaller rectangle.
Lay the brie inside the score marks, leaving even gaps in between slices.
Repeat with the pear slices and follow with the prosciutto.
Drizzle 1tbsp of honey over each tart and place them in the oven for 12 minutes or until the edges are puffy and golden brown.
Remove the tarts from the oven, drizzle with remaining honey and balsamic reduction.
Slice diagonally and serve.
---
Share this recipe
---
More recipes like this