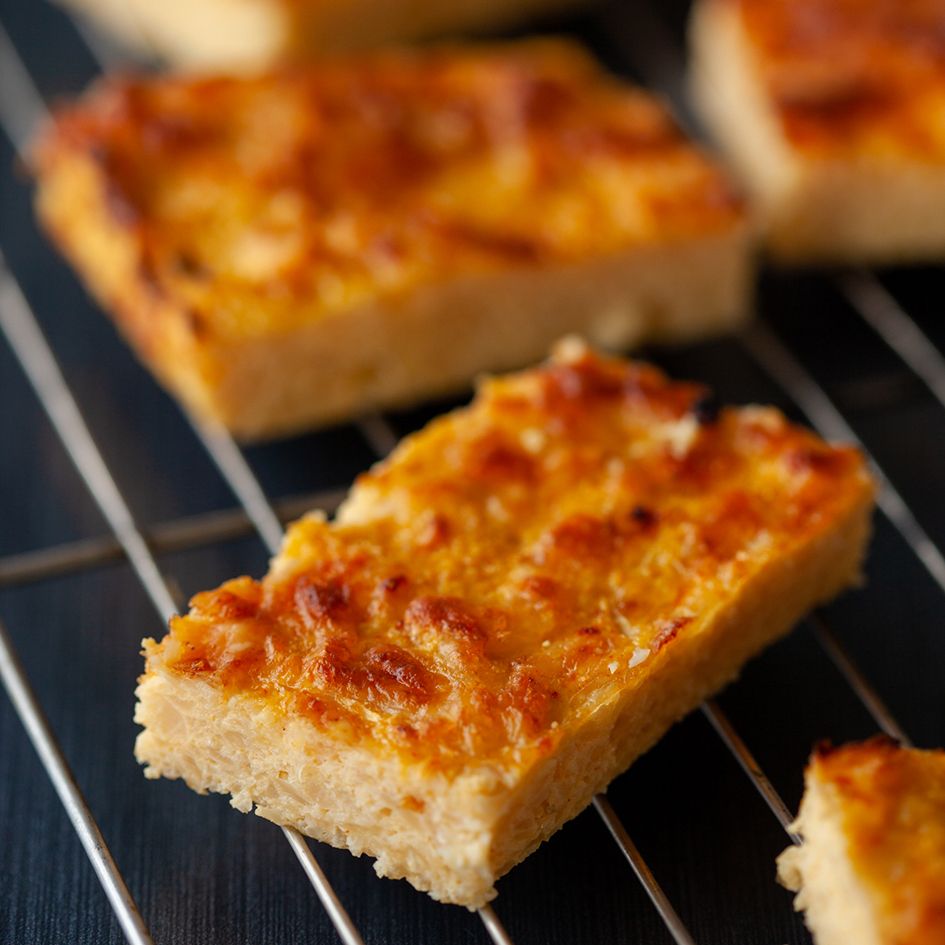 Cheesy Cauliflower Slice
Hot or cold this slice is great in lunchboxes or for an after-school snack.
How long will it take?
55 minutes
What's the serving size?
Serves 6
---
What do I need?
1 large cauliflower, rinsed and cut into florets
1 ½ cups mozzarella, grated
¾ cup cheddar, grated
4 free range eggs, lightly beaten
1 tsp Dijon mustard
1 tsp sweet paprika
Salt
How do I make it?
Preheat oven to 220C and line a 20 x 30cm baking tray with baking paper.
Pulse cauliflower florets in a food processor until they resemble cauliflower rice.
Quarter fill a medium saucepan with water and bring to the boil. Place cauliflower rice into a sieve and steam for a few minutes until soft.
Use a large spoon to press out excess water from the cauliflower. Transfer cauliflower onto clean paper towel to drain remaining water.
Place cauliflower into a bowl with half the mozzarella, half the cheddar, eggs, mustard, paprika and a pinch of salt and combine well.
Spread mixture onto the baking tray, sprinkle remaining cheeses on top and dust with a little extra paprika.
Bake for 20-25 minutes, until cheese is golden, and slice is cooked through. Cool slightly before slicing. Serve warm or cold.
---
Share this recipe
---
More recipes like this