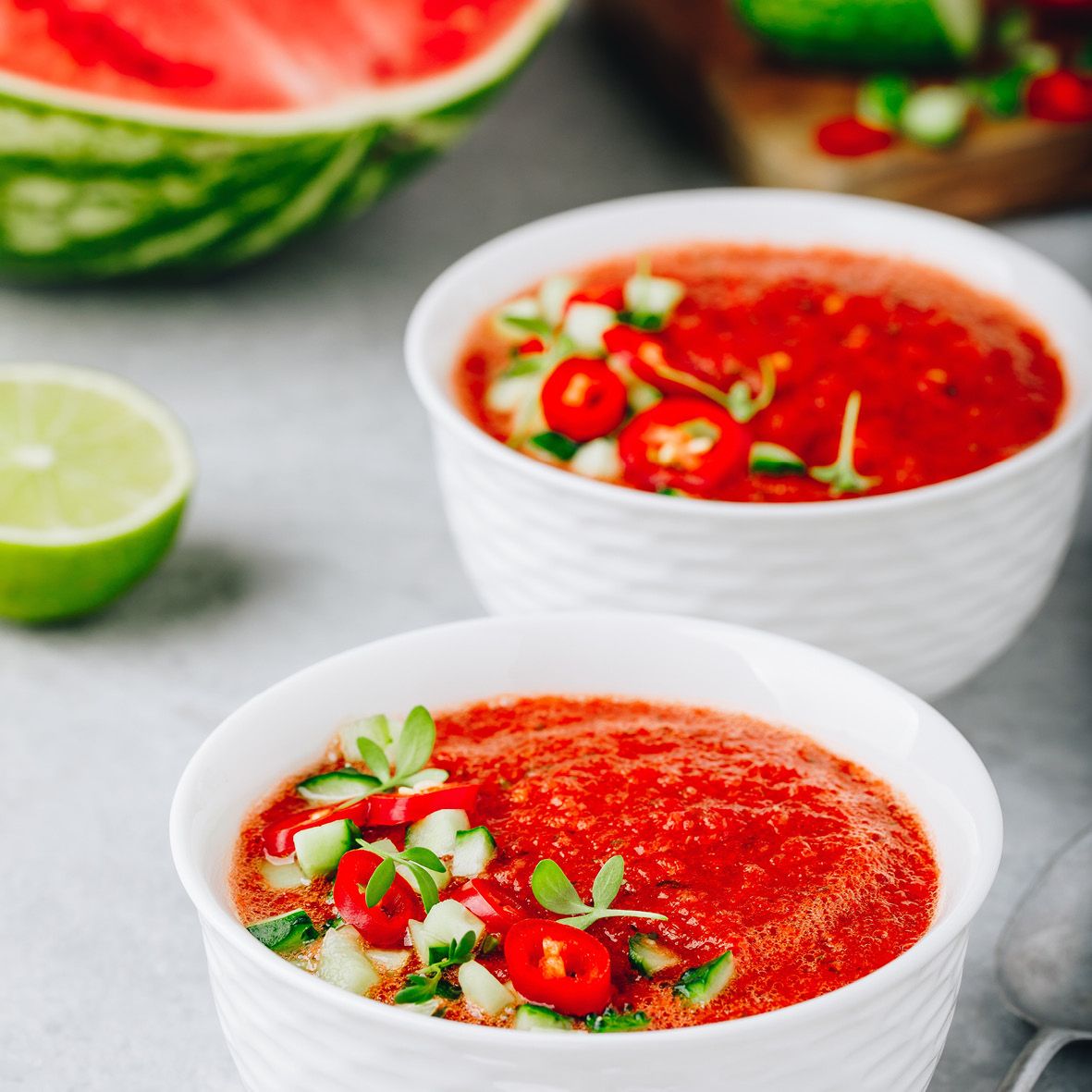 Tomato and Watermelon Gazpacho
How long will it take?
10 minutes plus 1 hour cooling time
What's the serving size?
Serves 4
---
What do I need?
500g tomatoes, quartered
500g watermelon, roughly cut into chunks
½ cucumber, peeled and roughly chopped
1 slice day old bread, roughly torn
2 tbsp red wine vinegar
5 tbsp olive oil
1 clove garlic
Salt and pepper to taste
Red chilli, finely sliced, to serve
1 lime, to serve
½ cucumber, peeled and finely diced, to serve
Crusty bread
How do I make it?
Combine tomatoes, watermelon and cucumber in a food processor and blitz for 30 seconds.
Add olive oil, red wine vinegar and garlic and blend until smooth and creamy.
Season with salt and pepper to taste.
Transfer to the fridge to cool for at least one hour.
Garnish with chilli and diced cucumber and a squeeze of lime juice and serve with fresh crusty bread.
---
Share this recipe
---
More recipes like this