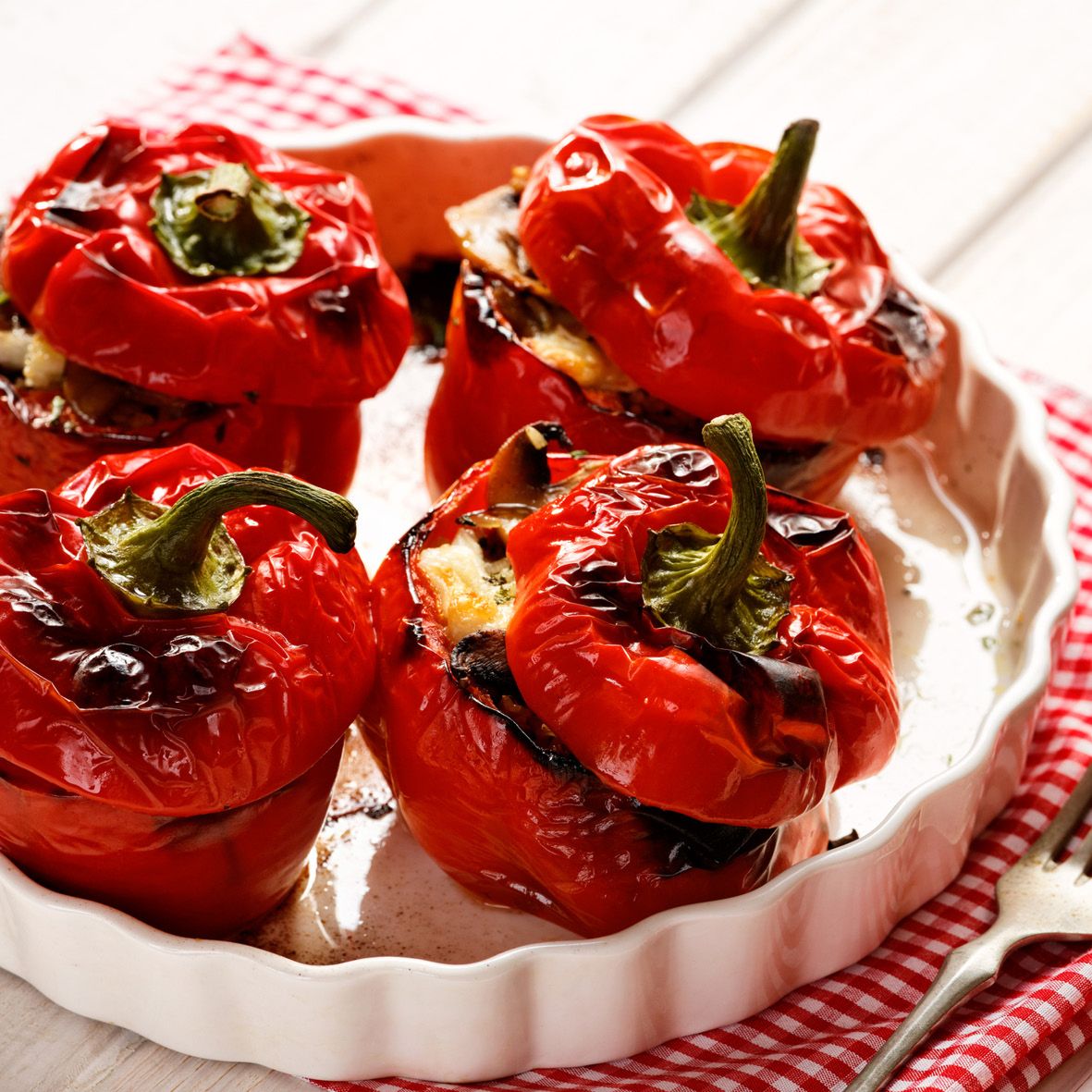 Stuffed red capsicums
Full of autumnal colour and flavour, these stuffed capsicums make a great meal. The natural sweetness of the capsicums is intensified by cooking, and they make the ideal container for the tasty filling.
How long will it take?
1 hour
What's the serving size?
Serves 4
---
What do I need?
3 tbsp olive oil
1 brown onion, finely chopped
1 stick celery, finely chopped
1 medium carrot, finely chopped
2 garlic cloves, finely chopped
350g beef mince
4 red capsicums
150ml white wine
400ml passata
1 tbsp chives, finely chopped
2/3 cup breadcrumbs
¼ cup parsley, finely chopped
80g pecorino, Grana Padano or Parmesan cheese
How do I make it?
Preheat oven to 200C.
Grease and line an oven dish.
Heat oil in a large frying pan and add onion, celery, carrot and cook, stirring constantly for 1 minute. Add garlic and cook, still stirring for another 30 seconds to 1 minute.
Add mince and brown before adding wine. Cook until all the wine is absorbed, then add passata and 150ml water. Reduce heat to a simmer. Cook, simmering for 30 minutes or until most of the liquid has been absorbed. Set aside.
Cut tops of capsicums and set aside. Scoop out the membranes and seeds carefully from the capsicums.
Add cheese, breadcrumbs and herbs to the meat mixture and mix to combine. Fill each capsicum with mixture and then put the tops of the capsicums on. Drizzle with a little olive oil and place in oven dish.
Bake for 30 minutes, then remove from oven and serve immediately.
---
Share this recipe
---
More recipes like this