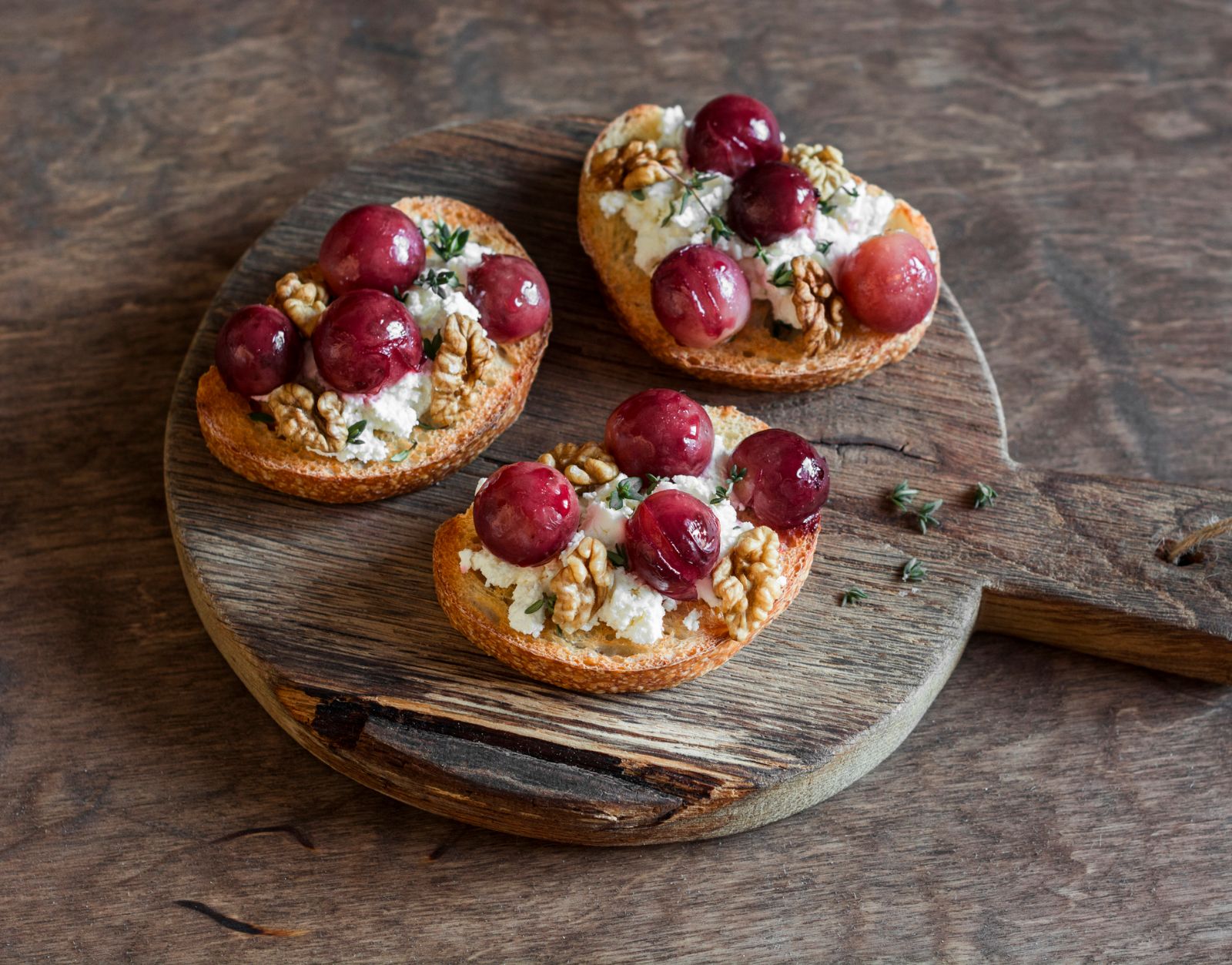 Roasted grape, goat cheese and walnut bruschetta
If you've never tried roasted grapes then you're missing out on a fabulous flavour experience. This is an excellent recipe to add to your collection whether as an appetiser for entertaining or as a tasty lunch option.
How long will it take?
30 minutes
What's the serving size?
Makes 24
---
What do I need?
3 cups red grapes
2 tbsp red wine vinegar
2 tbsp olive oil
½ tsp salt
¼ tsp freshly ground black pepper
1 tsp orange zest
24 slices baguette
½ cup walnuts, roughly chopped
½ cup goat cheese
½ cup ricotta
How do I make it?
Preheat oven to 200C. Combine grapes, vinegar, olive oil, salt and pepper in a bowl. Spread seasoned grapes onto a baking tray and roast until the grapes have softened and are starting to turn brown. Remove from oven and sprinkle with orange zest.
Grill baguette slices until golden on both sides.
Combine goat cheese and ricotta in a small bowl and mix well.
Spread each slice of baguette with cheese mixture and then top with grapes and walnuts.
---
Share this recipe
---
More recipes like this