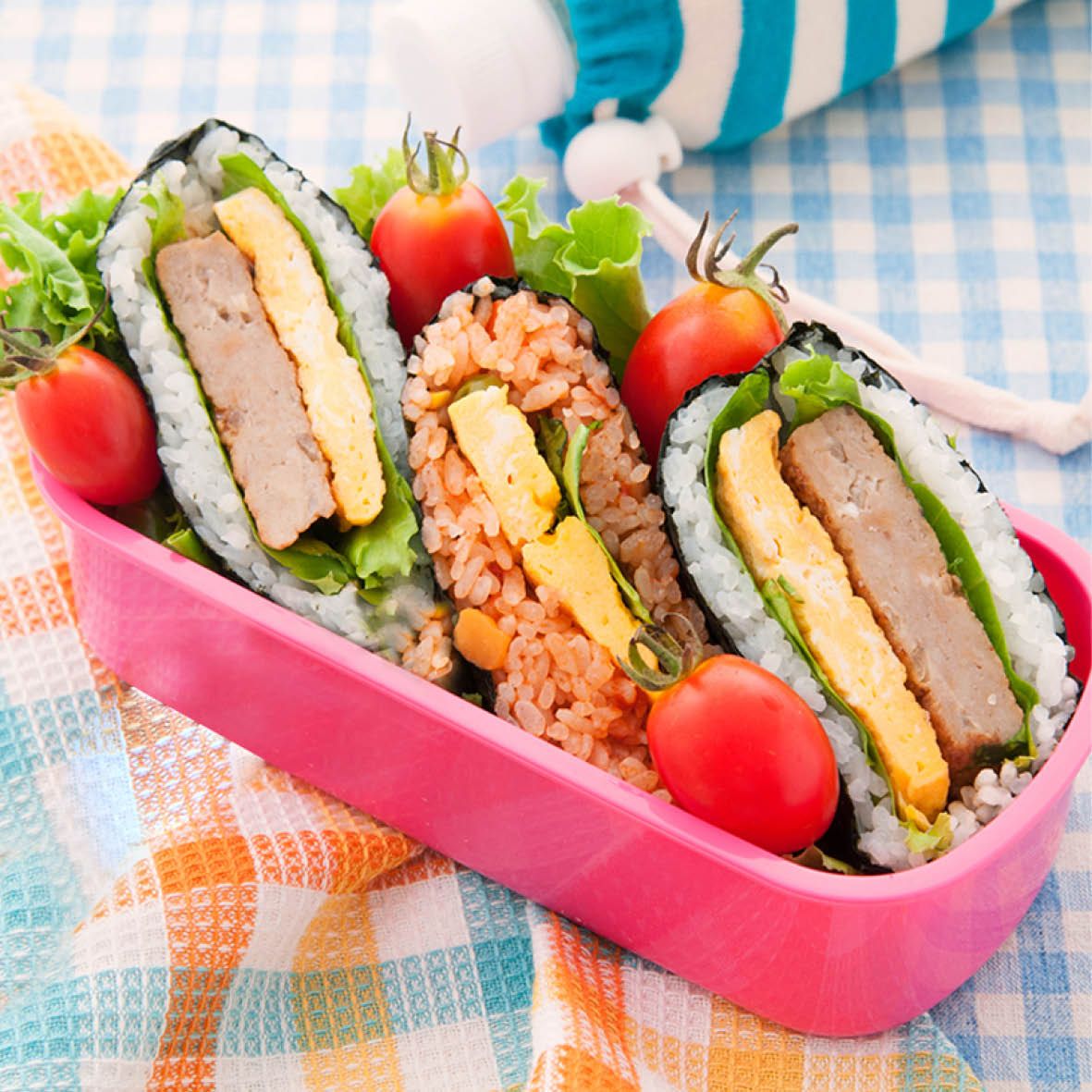 Onigirazu – Sushi Sandwich
All the goodness of sushi without the fuss of rolling, this bread-free sandwich offers a perfect replacement to a lunchbox staple. We offer two filling options below but don't let this hold you back. Adapt and create to suit your family.
How long will it take?
10 minutes
What's the serving size?
Makes 2 sandwiches
---
What do I need?
1½ cups cooked rice
2 tbsp rice vinegar, optional
2 tsp mirin, alternatively a pinch of caster sugar, optional
2 nori sheets
Salt
Chicken and slaw filling for 2
100g cooked buttermilk chicken strips (from the Deli), thinly sliced
100g coleslaw (from the Deli)
1-2 tbsp soy sauce
Alternatively Salmon and cucumber for 2
1 carrot, grated
¼ cucumber, thinly sliced lengthways
150g cooked or hot smoked salmon
How do I make it?
If using, mix the rice vinegar and mirin into the rice. Add a pinch of salt, mix well and adjust the seasonings to taste.
On a clean work surface place one nori sheet in a diamond shape, shiny side down.
Evenly spread ¼ of the rice in a thin layer in the centre of the nori to form a flat square.
Top the rice evenly with the coleslaw and chicken. Drizzle over half the soy and top with another ¼ of the rice. Try to keep the square shape as you spread the rice.
Bring the left corner of nori over the rice, folding gently but firmly, followed by right corner. Repeat with the bottom and top layers folding gently but tightly to secure a little parcel.
Place the sushi folded side down between two plates, lightly compress and set aside. Repeat the process with the remaining ingredients.
Set aside for at least 10 minutes to allow the nori to soften and mould to the rice. Slice in half and serve.
*To make the salmon filling follow the steps above layering the carrot, cucumber and salmon between the rice.
---
Share this recipe
---
More recipes like this