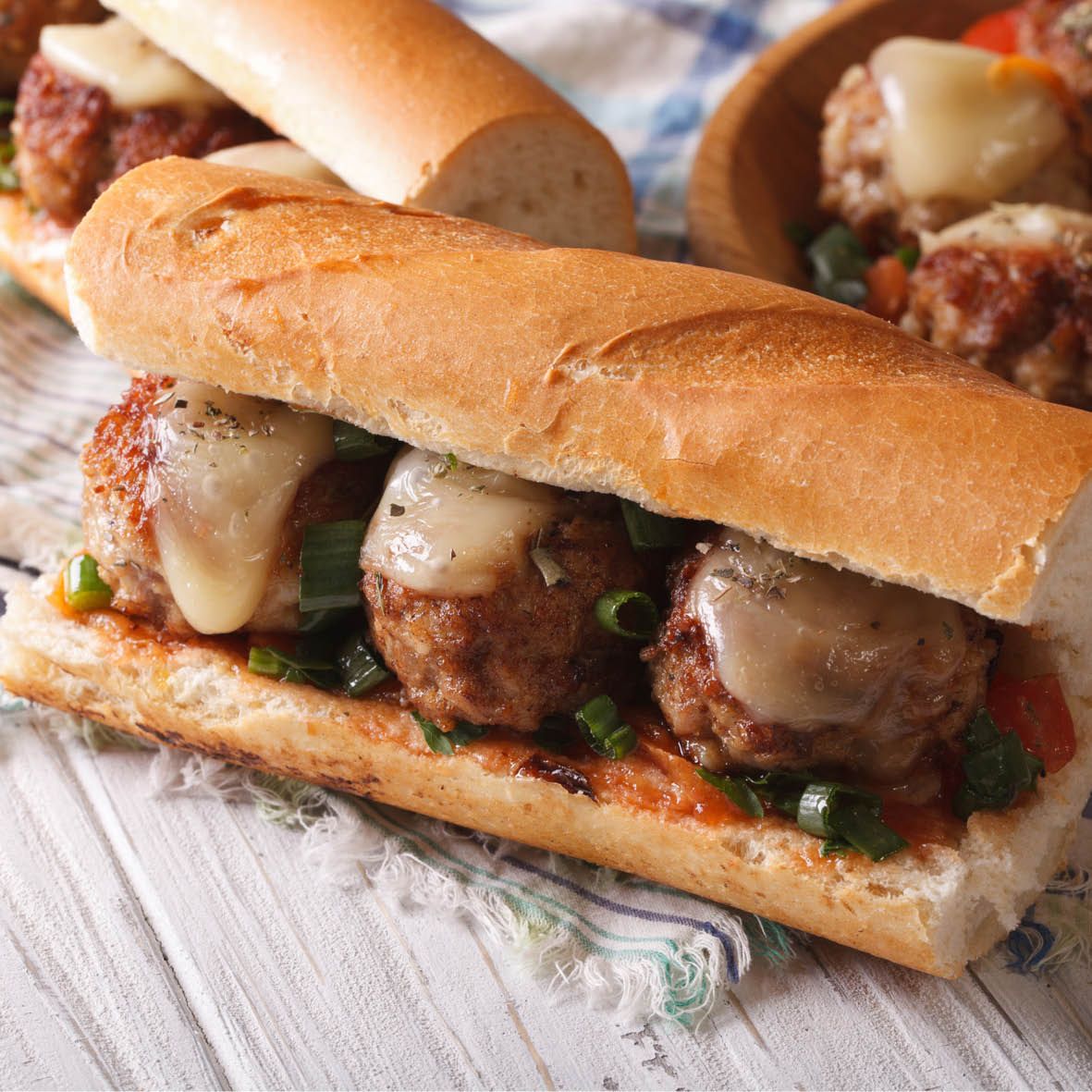 Meatball Sandwich
We can't promise that you won't get messy eating these tasty meatball sandwiches, but hey that's what napkins are for!
How long will it take?
40 minutes
What's the serving size?
Makes 12 sandwiches
---
What do I need?
2 eggs, lightly beaten
1 ½ cups breadcrumbs
1 medium brown onion, finely chopped
½ tsp salt
½ tsp mixed herbs
1 kg Wursthaus beef mince
12 small rolls
750 ml passata
2 tbsp Worcestershire sauce
½ cup grated parmesan cheese
How do I make it?
Preheat oven to 180C. In a large bowl combine eggs, breadcrumbs, onion, salt and mixed herbs. Add beef mince and mix well. Shape into 48 meatballs. Arrange meatballs in a roasting pan and bake for 20 minutes. Add passata and Worcestershire sauce and cook for a further 10 minutes.
Split rolls in half and spoon hot meatballs and sauce on bottom half of roll. Sprinkle with parmesan and top with the other half of the roll. Serve immediately.
---
Share this recipe
---
More recipes like this