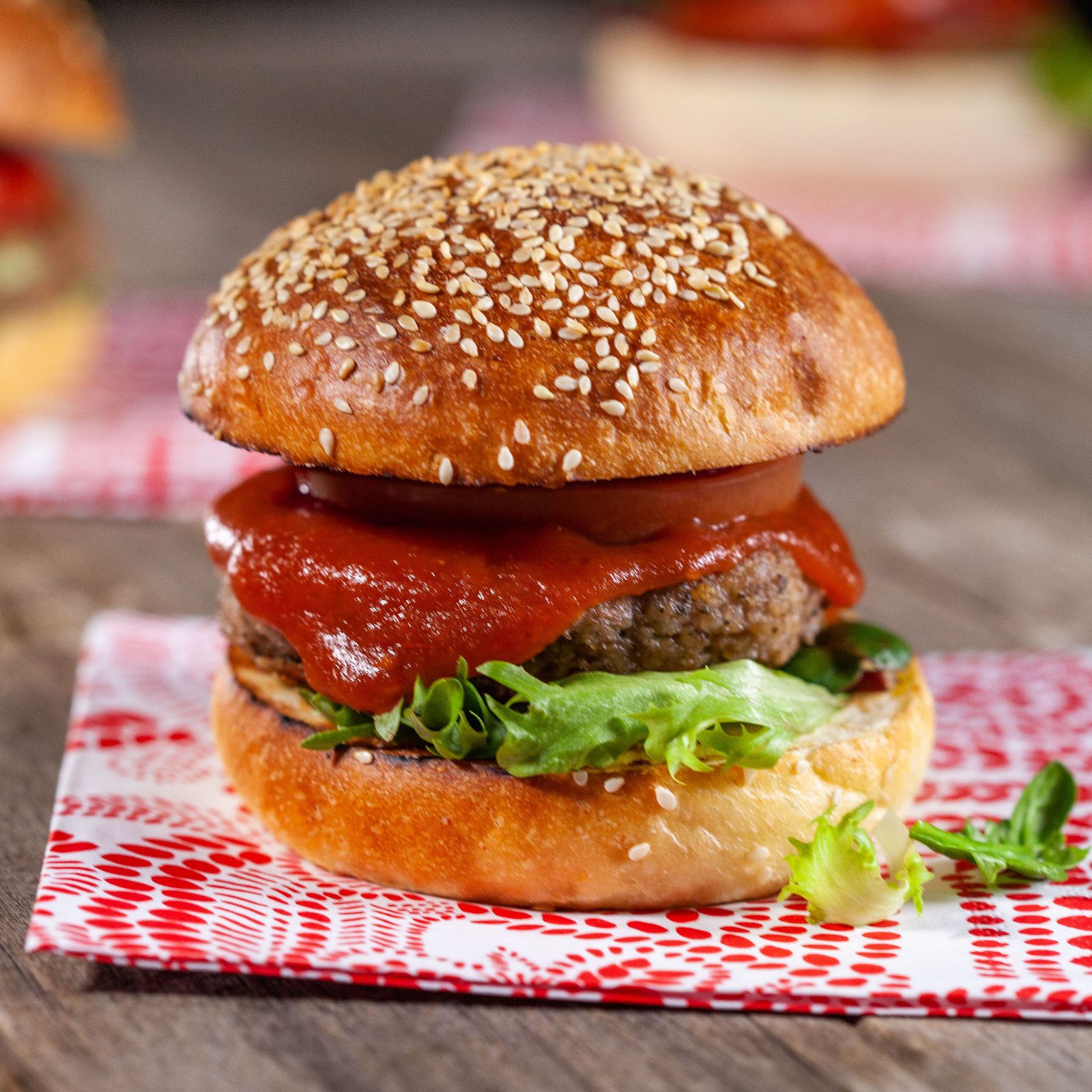 Lentil Veggie Burger
There's nothing like a juicy, fully loaded burger and this vegetarian burger is full of flavour and texture. Add your favourite toppings and enjoy.
How long will it take?
45 minutes
What's the serving size?
Serves 4
---
What do I need?
3 tbsp canola oil, divided
1 small brown onion, finely chopped
1 clove garlic, minced
Salt and freshly ground black pepper
1 cup cooked brown rice
210 g cooked green or brown lentils, rinsed and drained
½ cup toasted walnuts
¼ cup plain flour
1 tsp dried basil
4 hamburger rolls, toasted
Toppings of your choice
Lettuce, red onion, tomato, cheese, beetroot, egg, tomato sauce, mustard
How do I make it?
Heat half the canola oil in a frying pan over moderate heat and sauté onion and garlic until soft. Put onion and garlic mix in a food processor and add rice, lentils, walnuts, flour and basil and pulse until the mixture just comes together (you should still be able to see whole grains of rice). Season with salt and pepper.
Use your hands to shape mixture into patties and then heat frying pan and add remaining canola oil. Cook patties over medium-high heat until browned on the bottom, then flip and continue cooking until browned and hot.
Layer toasted hamburger rolls with your choice of toppings, the cooked burger, and sauces, and serve immediately.
---
Share this recipe
---
More recipes like this