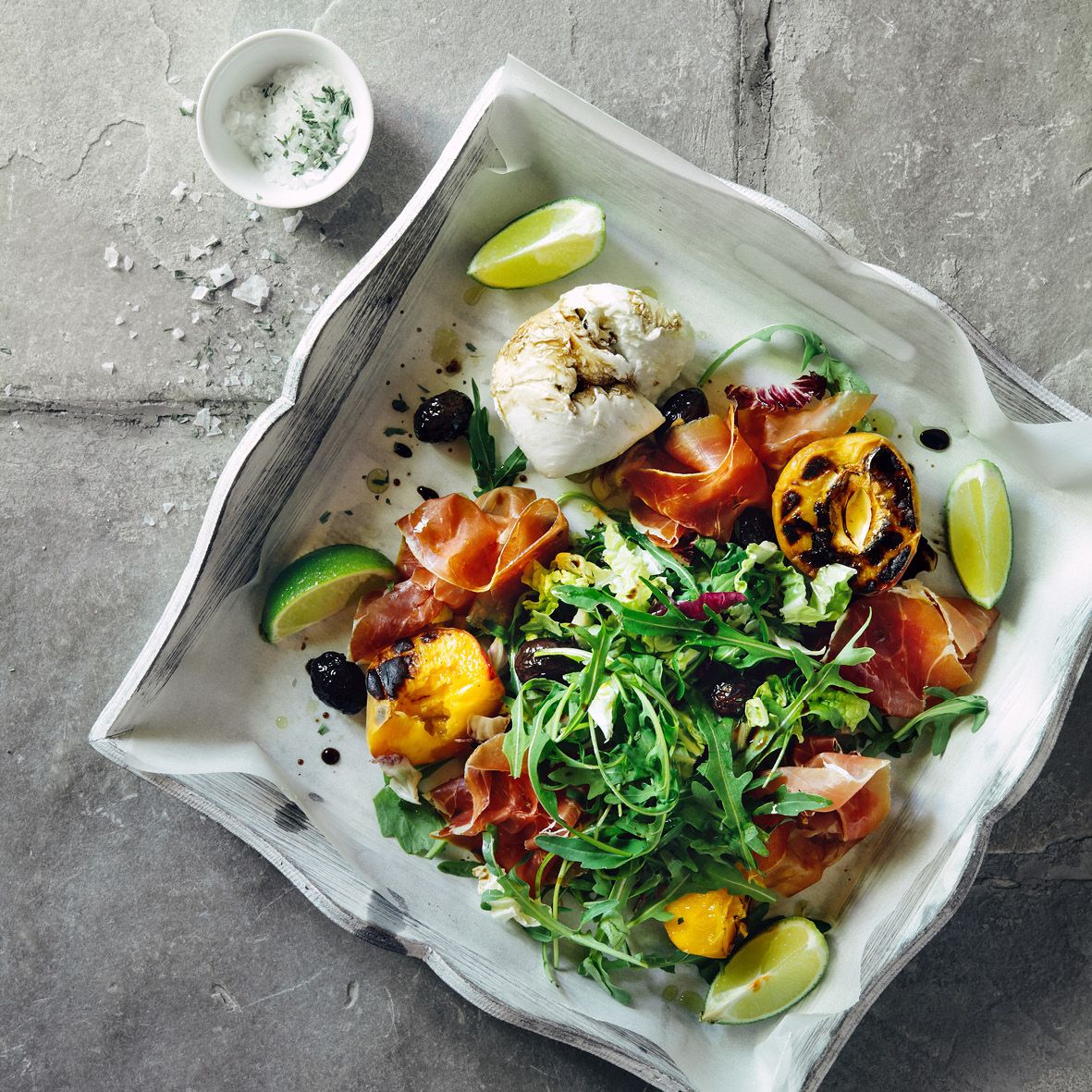 Grilled peaches with burrata, prosciutto and rocket
This summery sensation features a perfect combination of flavours with creamy burrata, salty prosciutto, peppery rocket, and sweet caramelised peaches.
---
What do I need?
4 peaches, halved with stone removed
1 burrata (note: you can substitute with buffalo mozzarella if burrata is unavailable)
10 slices prosciutto
75 grams rocket
50 grams black olives
2 ½ tablespoons olive oil
2 tablespoons balsamic vinegar
Lime wedges to serve
How do I make it?
Preheat barbecue or a grill pan to medium heat.
Brush peach halves with a little olive oil and place on the grill, cut side down. Cook until dark marks appear – about 2 to 3 minutes. Transfer to a bowl to cool.
Combine 2 tablespoons olive oil and the balsamic vinegar in a bowl.
Place burrata on a platter and scatter prosciutto, rocket and olives around.
Place cooled peaches on the platter and drizzle with the olive oil and balsamic dressing. Add lime wedges to the platter and serve immediately.
---
Share this recipe
---
More recipes like this