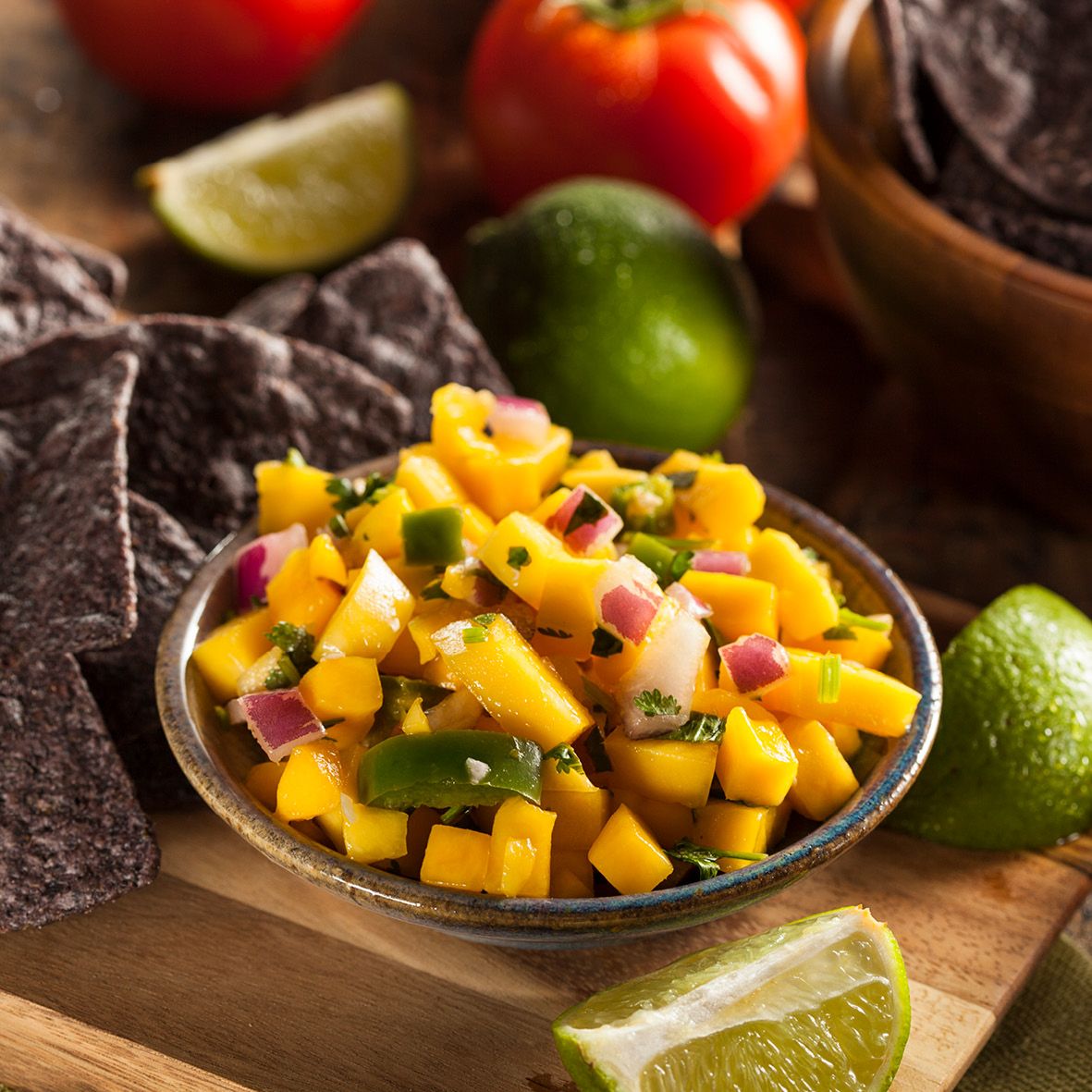 Grilled mango salsa
Char-grilling brings out the flavour of the ingredients making this the best salsa you'll ever eat.
How long will it take?
30 minutes
What's the serving size?
Serves 4-6
---
What do I need?
2 mangoes, peeled and sliced
1 red onion, sliced
2 limes, halved
1 cup roughly chopped coriander
3 large tomatoes, sliced
1 jalapeno, halved and seeded
1 garlic clove, minced
Pinch of cayenne pepper
Salt and freshly ground black pepper
How do I make it?
You can cook this recipe on the barbecue or in a grill pan.
Heat the grill section of your barbecue to high (or heat a grill pan over high heat). Clean and lightly oil the grates.
Working in batches, cook the mangoes, tomatoes, red onion, jalapeno and limes on the grill until nicely charred, approximately 3-4 minutes.
Remove the ingredients from the grill and let cool slightly. Dice the mangoes, tomatoes and red onion. Chop the jalapeno very finely.
In a medium bowl, toss all the diced fruit and veggies together and add the garlic and coriander. Toss well to combine. Squeeze the grilled limes over the mixture, and season with cayenne, salt and pepper. Toss again and serve.
---
Share this recipe
---
More recipes like this