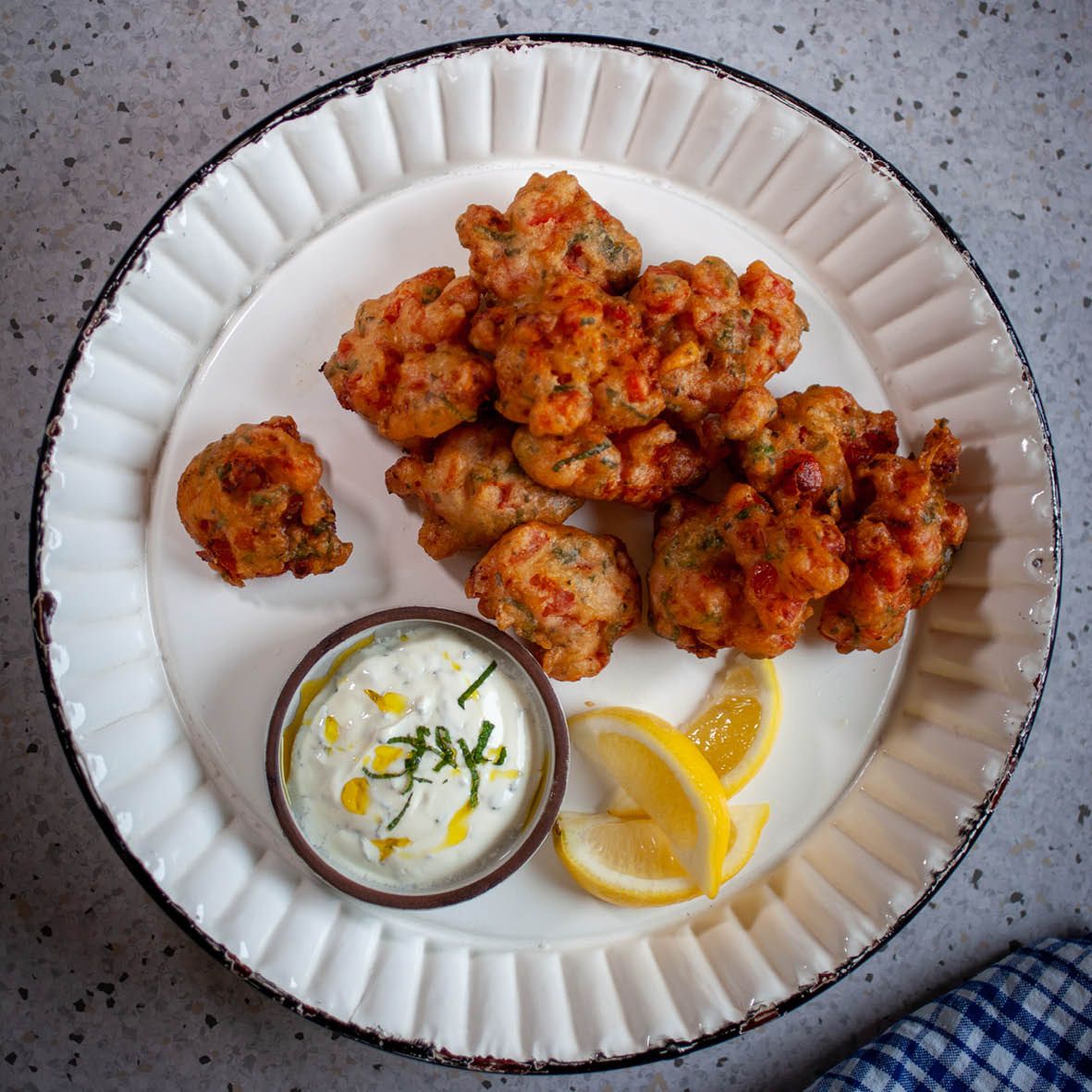 Greek tomato fritters with minted yoghurt
A favourite Greek dish that has a winning combination of fresh flavours. Ideal as a starter when entertaining.
How long will it take?
30 minutes
What's the serving size?
Serves 6
---
What do I need?
500g tomatoes
1 ½ tbsp mint, chopped
1 ½ tsp dried oregano
100g plain flour
1 ½ tsp baking powder
1 ½ tsp salt
90ml water
Oil for frying
200g Greek yoghurt
1 ½ tbsp mint, finely chopped
Lemon wedges to serve
How do I make it?
Cut tomatoes in half and remove seeds. Dice the tomatoes and then combine them in a bowl with mint, oregano, flour, baking powder, salt, and water. Stir to mix until a thick batter forms.
Add 5 centimetres of oil to a medium saucepan over medium-high heat. When the oil is hot (test by putting the handle of a wooden spoon in the oil, if it sizzles it is hot enough) add tablespoons of the batter to the oil. Cook in batches, about 3-4 at a time, for 40 seconds and then turn and cook the other side for a further 30 to 40 seconds, or until they are golden brown and crisp. Remove from oil and drain on paper towel.
To make the minted yoghurt combine yoghurt and mint in a small bowl and season with salt.
Serve fritters hot with minted yoghurt and lemon wedges.
Video & Photography by David Pyefinch – www.madfinch.com
Food by Sarah Joseph
---
Share this recipe
---
More recipes like this