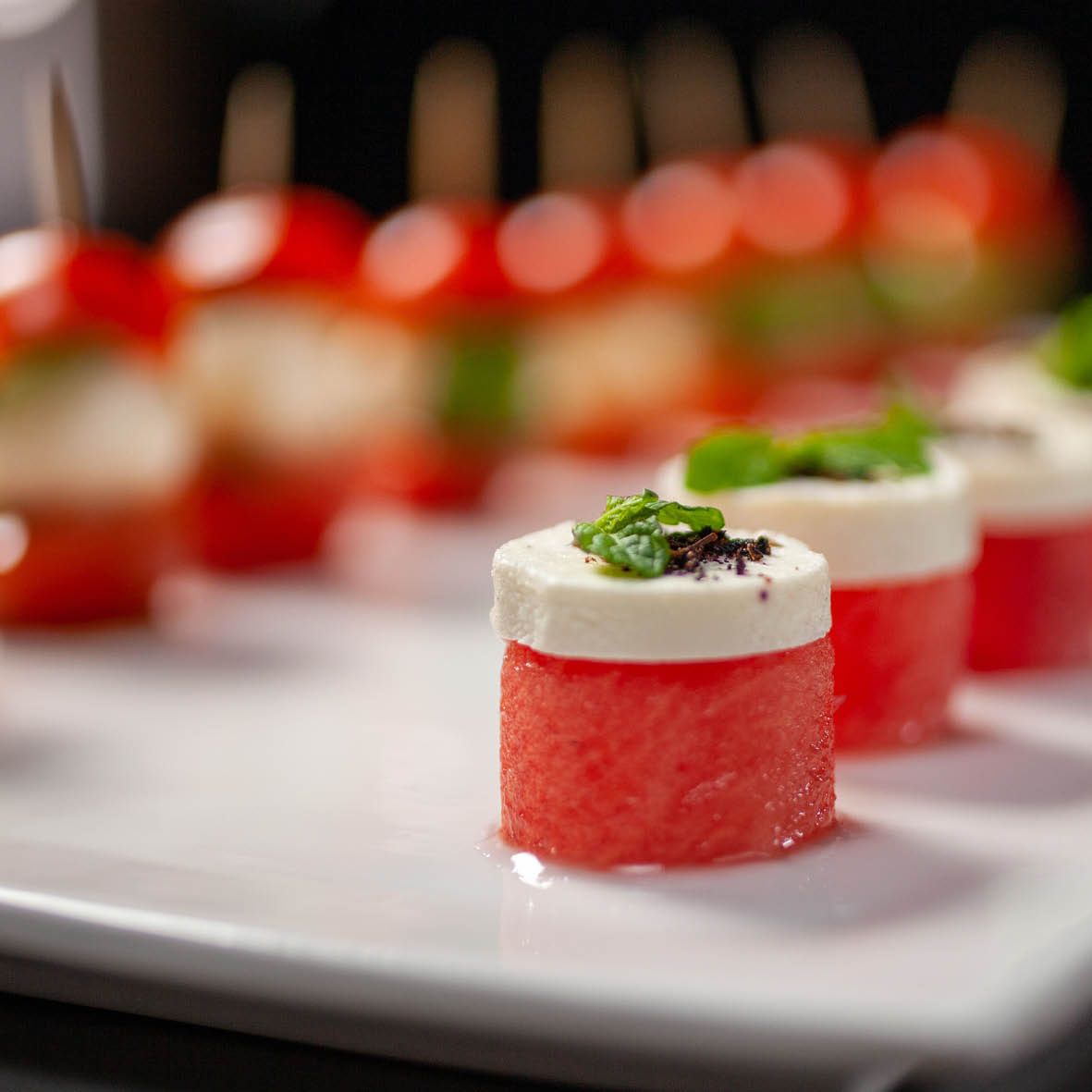 Caprese & Watermelon Appetisers
Fresh ingredients star in these two delicious appetisers
How long will it take?
25 minutes
What's the serving size?
Makes approx 36 Watermelon appetisers, and 24 Caprese appetisers
---
What do I need?
For the watermelon appetisers
½ a watermelon
300g feta cheese
1 tbsp Tasmanian pepper berry, ground
Fresh mint leaves to garnish
For the Caprese appetisers
24 cherry tomatoes, halved
24 mini bocconcini mozzarella
Rocket leaves
Balsamic vinegar
Toothpicks to skewer
How do I make it?
For the watermelon appetisers
Using a round cookie cutter, cut watermelon into 2-3 centimetre thick rounds.
Wash cookie cutter and cut out feta rounds, approximately 1-1/2 centimetres thick.
Place feta on top of watermelon and garnish with pepper berries and mint to serve.
For the Caprese appetisers
Top one half of a cherry tomato with a bocconcini wrapped in a rocket leaf.
Place other half of tomato on top and skewer with a toothpick or wooden skewer to secure.
Drizzle with balsamic immediately before serving.
Video & Photography by David Pyefinch – www.madfinch.com
Food by Sarah Joseph
---
Share this recipe
---
More recipes like this