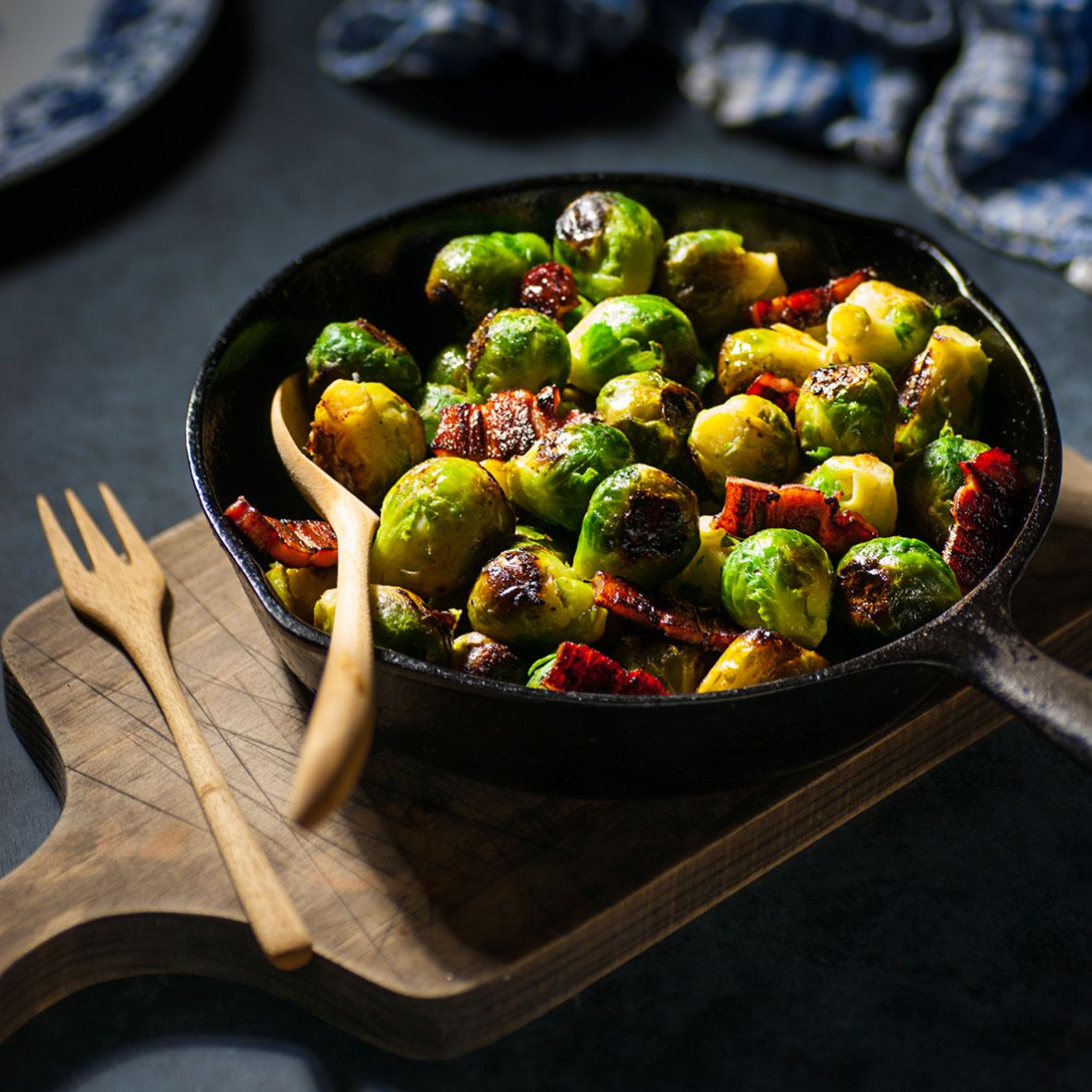 Brussels sprouts with maple glazed bacon
Brussels sprouts have never tasted so good! The crispy, maple glazed bacon adds a sweet hit that is the perfect match for the sprouts.
How long will it take?
25 minutes
What's the serving size?
Serves 4
---
What do I need?
4 rashers bacon
1 tablespoon pure maple syrup
500g brussels sprouts
2 teaspoons olive oil
1 garlic clove, minced
How do I make it?
Preheat oven to 200C. Lay bacon in a single layer on an oven tray lined with baking paper. Bake until the fat is rendered and the bacon starts to brown.
Remove from the oven and brush each rasher with maple syrup. Return to the oven and bake until the bacon is browned and sticky. Remove from oven and transfer to a wire rack to let bacon drain. When slightly cooled, cut bacon into 1 centimetre strips and set aside.
Cook brussels sprouts in a pot of boiling water until they are tender when poked with a knife. Remove from heat and drain.
Next heat olive oil in a frying pan and add garlic, cooking for a minute or two before adding the brussels sprouts to the pan. Cook on medium-high heat tossing well to coat with oil. Allow the sprouts to brown slightly as this will create a delicious flavour. To help the browning process use the bottom of a glass or mug to press down on the sprouts, squashing them slightly.
Add the bacon to the pan and continue to cook until the bacon is warmed through.
Serve with your favourite protein and enjoy.
---
Share this recipe
---
More recipes like this