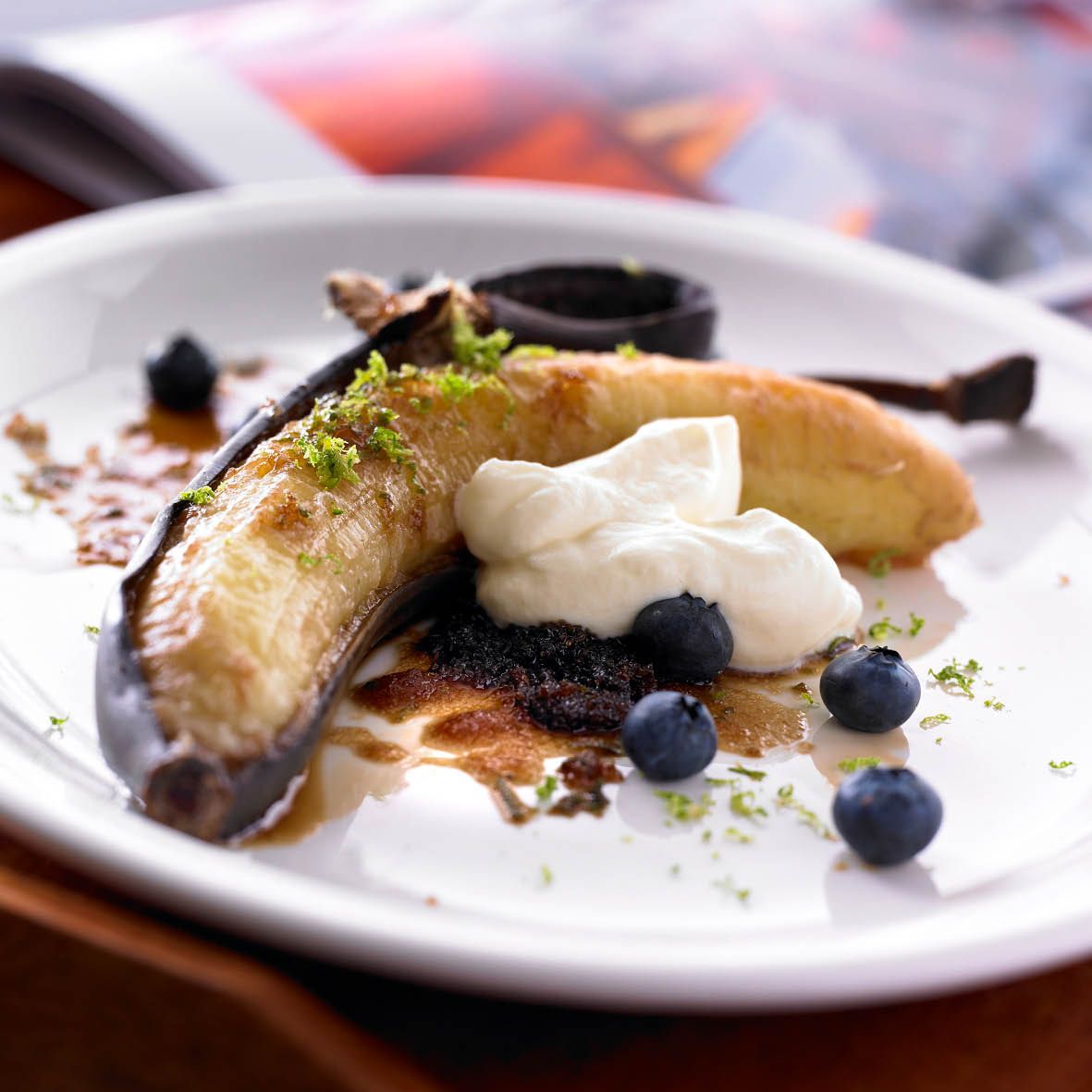 Barbecue bananas
Forget the shrimp – throw a banana on the barbie!
How long will it take?
5 minutes prep, 20 minutes cooking
What's the serving size?
Serves 4
---
What do I need?
4 bananas left in the skins and cut lengthways down one side to make a pocket
4 tablespoons brown sugar
½ lemon
½ teaspoon of butter per banana
¼ cup salted peanuts, crushed
vanilla ice cream to serve
How do I make it?
Mix the brown sugar and lemon juice in a small bowl and then divide amongst the bananas, stuffing into the centre of each.
Place ½ a teaspoon of butter on to the top of each banana and put each onto a piece of foil before adding to the grill plate.
Leave to cook for around 20 minutes. The skins will start to go black.
Transfer to a serving plate.
Serve with vanilla ice cream and crushed peanuts.
Recipe from Australian Bananas
---
Share this recipe
---
More recipes like this