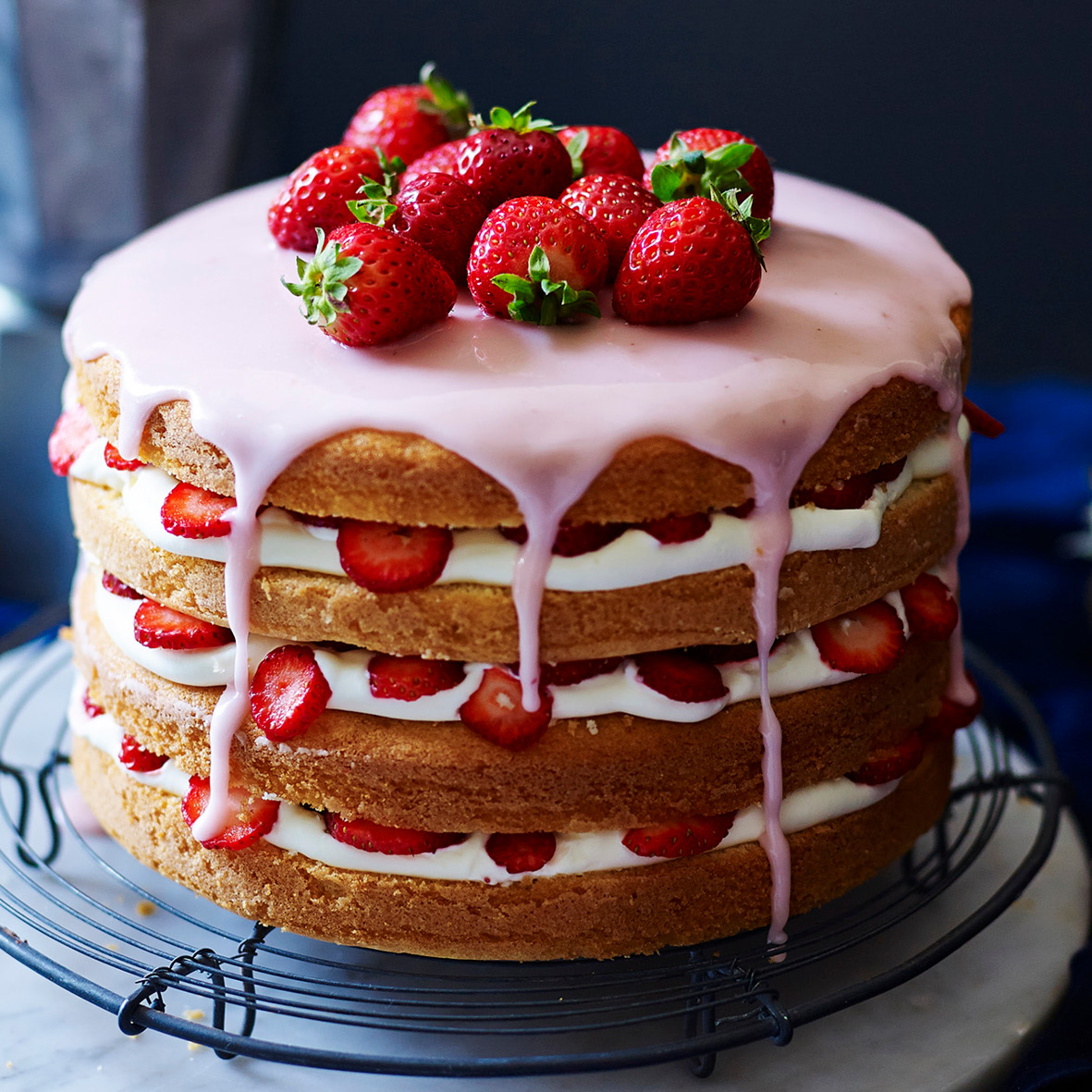 Strawberry and Mascarpone Cream Layer Cake
Light, fluffy, pillowy soft layers of sponge cake with fresh, delicious strawberries
How long will it take?
50 minutes
What's the serving size?
Serves 8
---
What do I need?
Sponge Cake
225g butter, at room temperature
225g caster sugar
4 eggs
225g self-raising flour
1 tsp baking powder
Mascarpone Cream filling
200ml thickened cream
200ml mascarpone cheese
3 tbsp caster sugar
To decorate
1 large punnet of strawberries
Icing sugar
How do I make it?
Sponge Cake
Preheat the oven to 180°C and grease 2 x deep, 20cm round cake tins.
Beat butter and sugar together with an electric mixer until pale.
Add the eggs one at a time, beating well after each addition.
Add in the flour and baking powder and beat until just combined.
Divide the mixture between prepared tins and bake for 15-20 mins until lightly golden brown.
Cool on a wire rack before assembling.​​​​​​
Mascarpone Cream Filling
Whip the thickened cream, mascarpone cheese and sugar until light and fluffy using electric beaters.
Assemble
Using a serrated knife, carefully slice each cake horizontally so you have 4 layers.
Place the first layer of cake on your cake stand and spoon a ⅓ of the mascarpone cream into the middle. Spread it out evenly using an offset spatula, being careful to take it right out to the edges (for presentation purposes!)
Add a layer of sliced strawberries on top of the cream, as neatly or messily as you wish.
Put the next layer of cake on, and continue spreading the mascarpone cream followed by the chopped strawberries between each layers.
When the top layer has been placed, dust over some icing sugar and top with whole strawberries.
Enjoy!
---
Share this recipe
---
More recipes like this