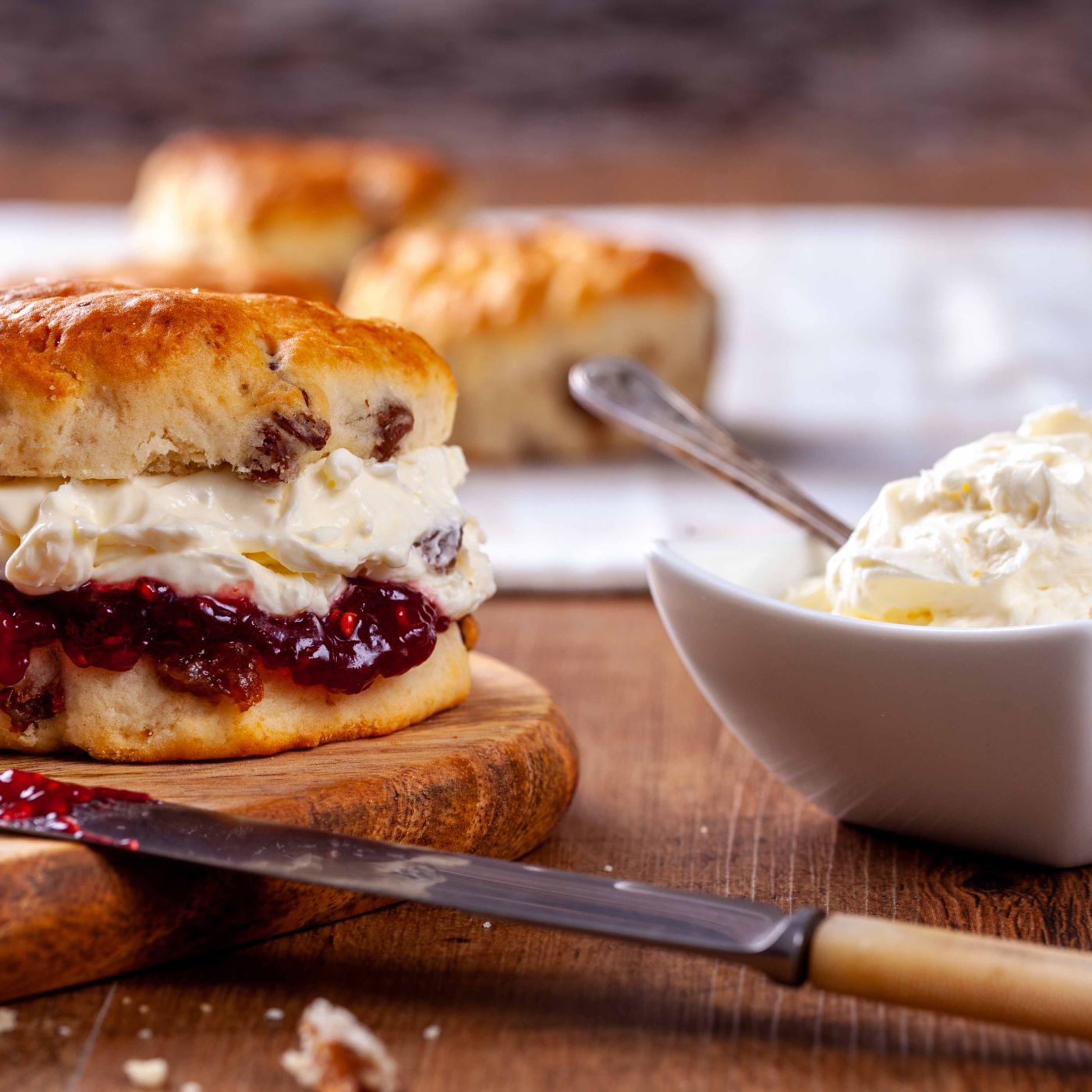 Raisin Scones
How do you do scones? Are you a lashings of butter person, or do you think jam and cream is the only way to go? No matter what you like to put on them, this recipe featuring plump raisins and tangy buttermilk will deliver the perfect scone base for your chosen condiment.
How long will it take?
45 minutes
What's the serving size?
Makes 18 scones
---
What do I need?
700 g plain flour
2 tbsp baking powder
110 g caster sugar
½ tsp salt
170 g unsalted butter, cold and diced
2 eggs
420 mL buttermilk, plus extra for brushing
110 g raisins
How do I make it?
Preheat oven to 180C.
Line two baking sheets with baking paper.
Add flour, baking powder, caster sugar and salt to a large mixing bowl and stir to mix. Add butter and work it into the dry ingredients with your fingers until the mixture resembles breadcrumbs.
In a separate bowl whisk eggs and buttermilk together, then add to the flour mixture. Using a butter knife, mix the wet ingredients into the flour mixture until just combined, taking care not to overmix.
Tip scone dough out onto a lightly floured surface and sprinkle with raisins. Knead the dough by hand until the raisins are incorporated and the dough comes together.
Use your hands or a rolling pin to roll the scone dough out to a thickness of 2 ½ centimetres. Use a biscuit cutter to cut out scones. Re-roll any remaining dough and cut out scones from it so that you use it all.
Arrange scones on prepared baking sheets, leaving a 2 ½ centimetre space between scones. Brush the tops of scones with a little buttermilk, then bake for 15 – 20 minutes or until the scones are golden brown and sound hollow when tapped.
---
Share this recipe
---
More recipes like this