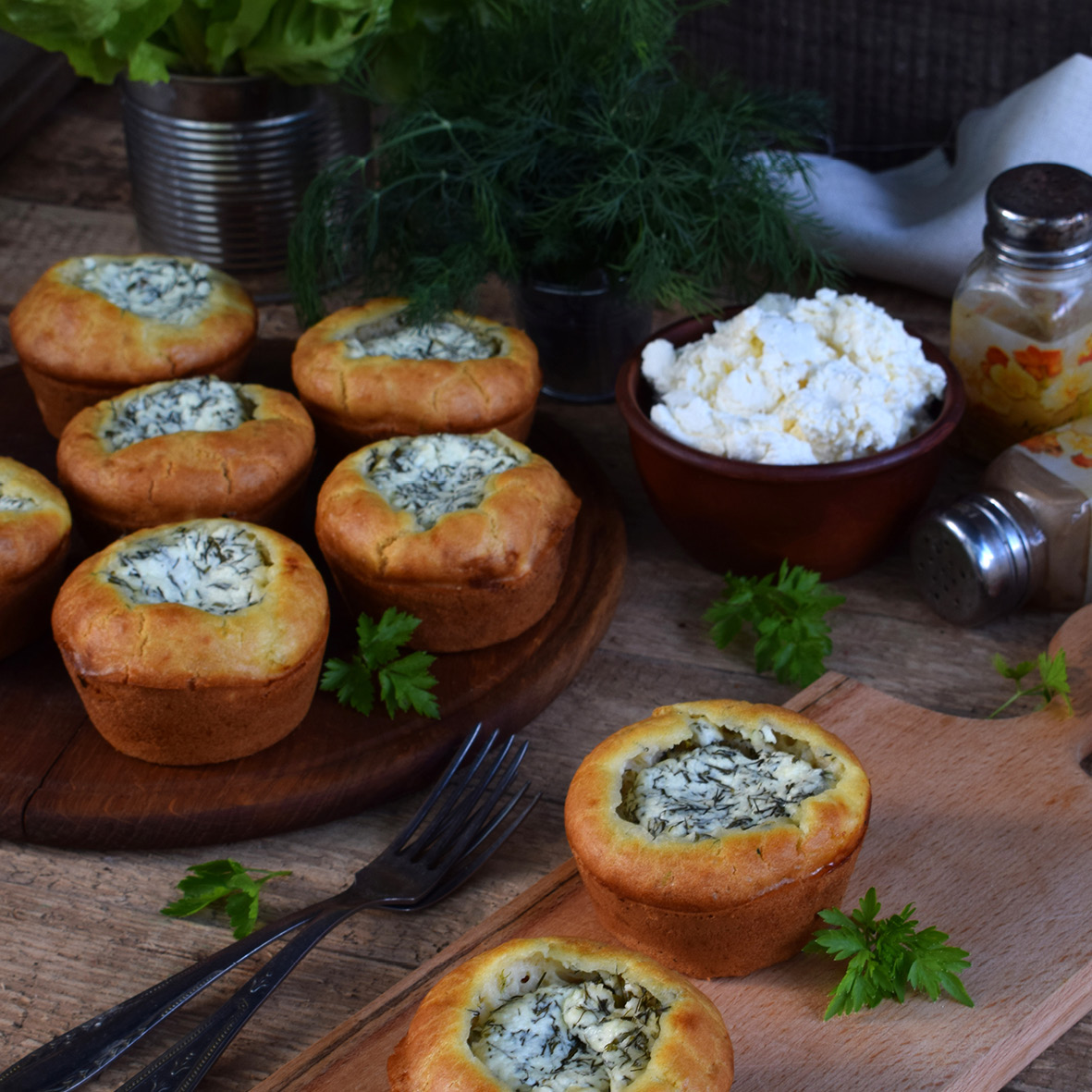 Feta, spinach and asparagus muffins
Packed with feta cheese, spinach and herbs these make the perfect portable snack ideal for picnics or lunchboxes
How long will it take?
35 minutes
What's the serving size?
Makes 12
---
What do I need?
330ml buttermilk

90ml olive oil, plus 2 tbsps

1 large free-range egg

250g baby spinach

200g feta cheese, finely crumbled

3 tbsp finely grated parmesan

5 spring onions, finely diced

2 asparagus spears, finely diced

2 tbsp fresh chives, very finely diced

2 tbsp fresh dill, very finely diced

375g self-raising flour

½ tsp salt

¼ tsp pepper
How do I make it?
Preheat the oven to 180C. Lightly grease two muffin tins (or you can use muffin cases).

Roughly chop/shred the spinach leaves. Add 1 tbsp olive oil to a frying pan and cook the spinach until it is wilted. Remove from pan and place in a bowl to allow to cool slightly.

Once cool enough to handle wring as much moisture out of the leaves as possible by squeezing them in your hands.

Add a little more oil to the pan and cook the spring onions and asparagus for a couple of minutes. Add the chopped herbs, stir them in and then take off the heat.

Put the buttermilk, olive oil and egg in a large bowl. Lightly mix together using a balloon whisk.

Stir in the spinach, asparagus, spring onions and herbs.

Add the two types of cheese and stir until incorporated.

Sift the flour over the bowl and add the salt and pepper. Use a large spoon to lightly combine everything, making sure to scrape the bottom and sides of the bowl as you do.

Divide the batter to fill the muffin tins about ¾ of the way up. Bake for 20-25 minutes until the muffins are risen and firm. Cool in the tins and then turn them over to release the muffins.
---
Share this recipe
---
More recipes like this