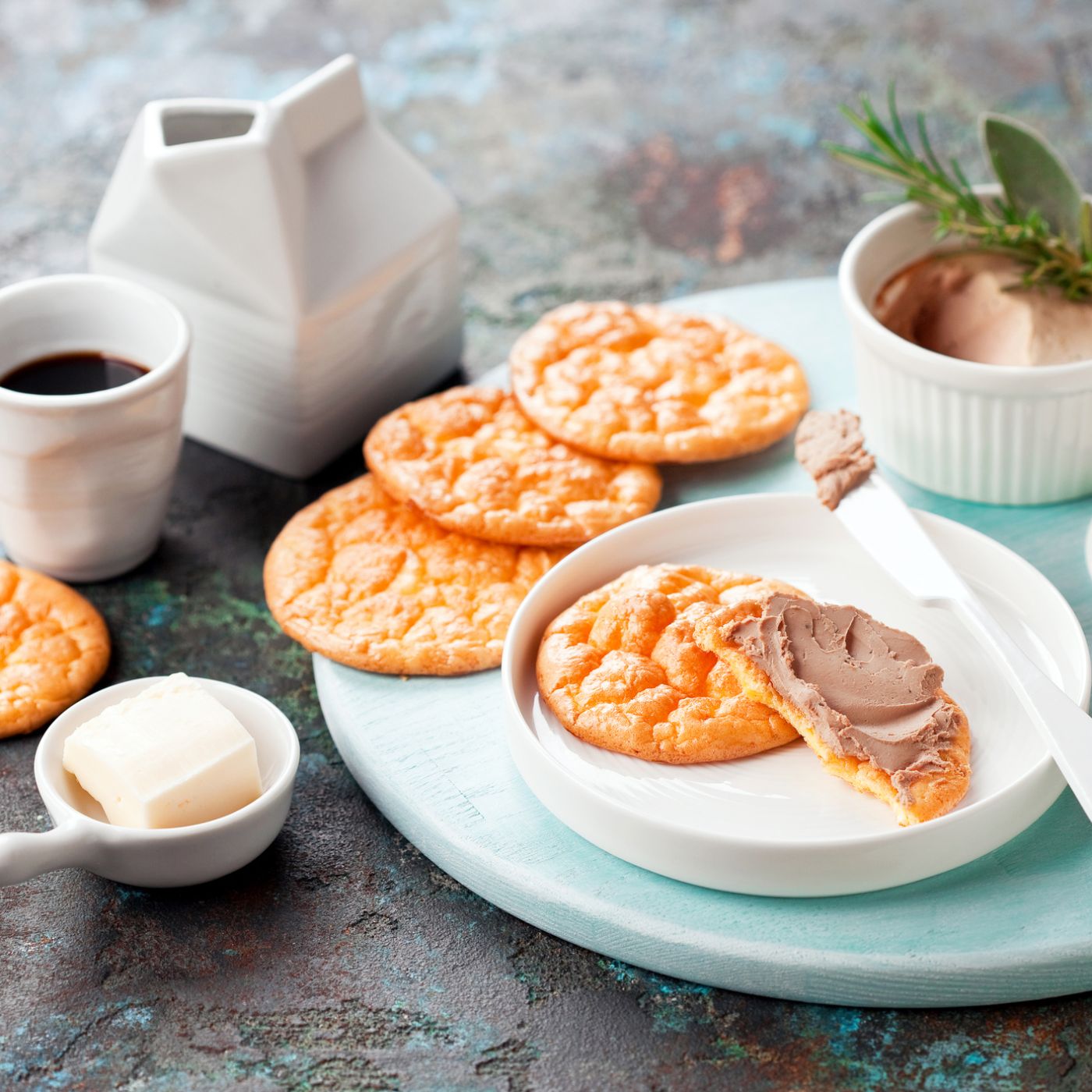 Cloud Bread
Want to reduce your carbohydrate intake? This Cloud Bread is low carb, high-protein, keto-friendly, low-fat, gluten-free, grain-free and a tasty alternative to regular bread.
How long will it take?
45 minutes
What's the serving size?
Makes 10 pieces
---
What do I need?
4 large eggs
½ tsp cream of tartar
60 g cream cheese
½ tsp salt
½ tsp garlic powder (optional)
How do I make it?
Preheat oven to 150C.
Line two baking trays with baking paper.
Separate the eggs, placing the whites in a stand mixer. Add cream of tartar and beat until stiff peaks form. Transfer to a clean bowl.
Add cream cheese to the bowl of the stand mixer and beat until softened. Add egg yolks one at a time, beating well between each addition to incorporate. Add salt and garlic powder if using and blend to combine.
Gently fold egg white mix into the yolk mixture, taking care not to deflate the mixture. Spoon ¼ cup portions of the mixture onto the prepared baking trays, spreading each into 10-centimetre circles, about 2-centimetres high. Leave space between each circle to allow for spreading.
Bake for 25-30 minutes or until golden and firm. Allow to cool before serving.
---
Share this recipe
---
More recipes like this