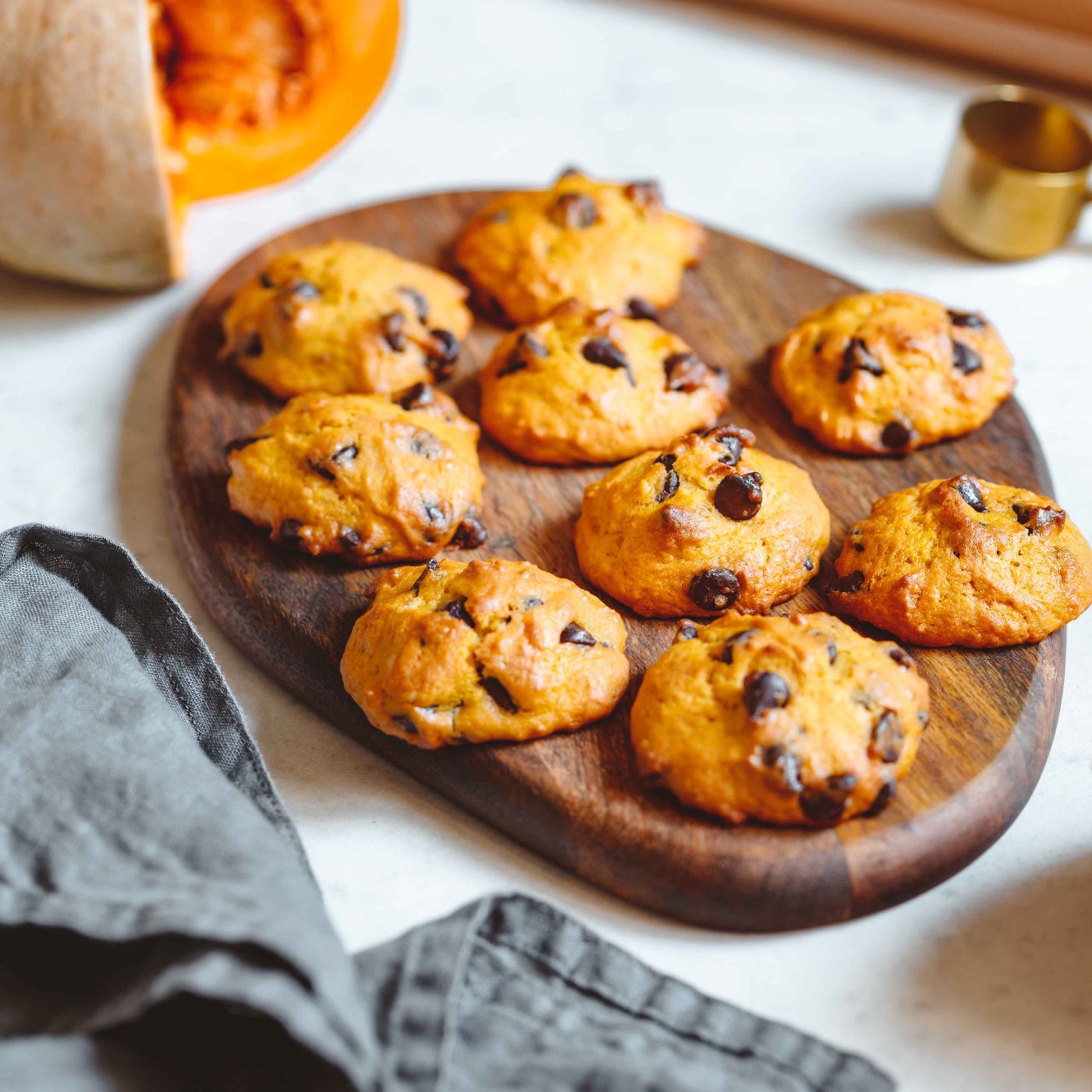 Choc Chip Pumpkin Cookies
If you love soft choc-chip cookies then this recipe is for you. The addition of pumpkin puree creates a wonderful soft, almost cake-like cookie that tastes fantastic.
How long will it take?
45 minutes
What's the serving size?
Makes about 36 cookies
---
What do I need?
½ Kent pumpkin
1 cup caster sugar
½ cup vegetable oil
1 tsp vanilla extract
1 egg
2 cups plain flour
2 tsp baking powder
1 tsp cinnamon
½ tsp salt
1 tsp bicarbonate of soda
1 tsp milk
1 cup chocolate chips
How do I make it?
Scrape seeds from pumpkin, peel and chop into a medium sized dice. Bring a pot of water to the boil and add pumpkin. Cook until it is very soft, then remove from heat and drain.
Tip pumpkin into a food processor and blitz to make a smooth puree.
Preheat oven to 180C.
Line baking trays with baking paper.
Combine 1 cup of the pumpkin puree with sugar, vegetable oil, baking powder, cinnamon and salt in the bowl of a stand mixer. Add bicarb to a small bowl with the milk and stir to combine, then add to the pumpkin mixture and mix well. Toss in chocolate chips and stir through.
Drop large tablespoons of mixture onto the prepared baking trays and cook for 10 to 12 minutes. Remove from oven and allow to cool slightly before transferring to a wire rack to cool completely.
---
Share this recipe
---
More recipes like this