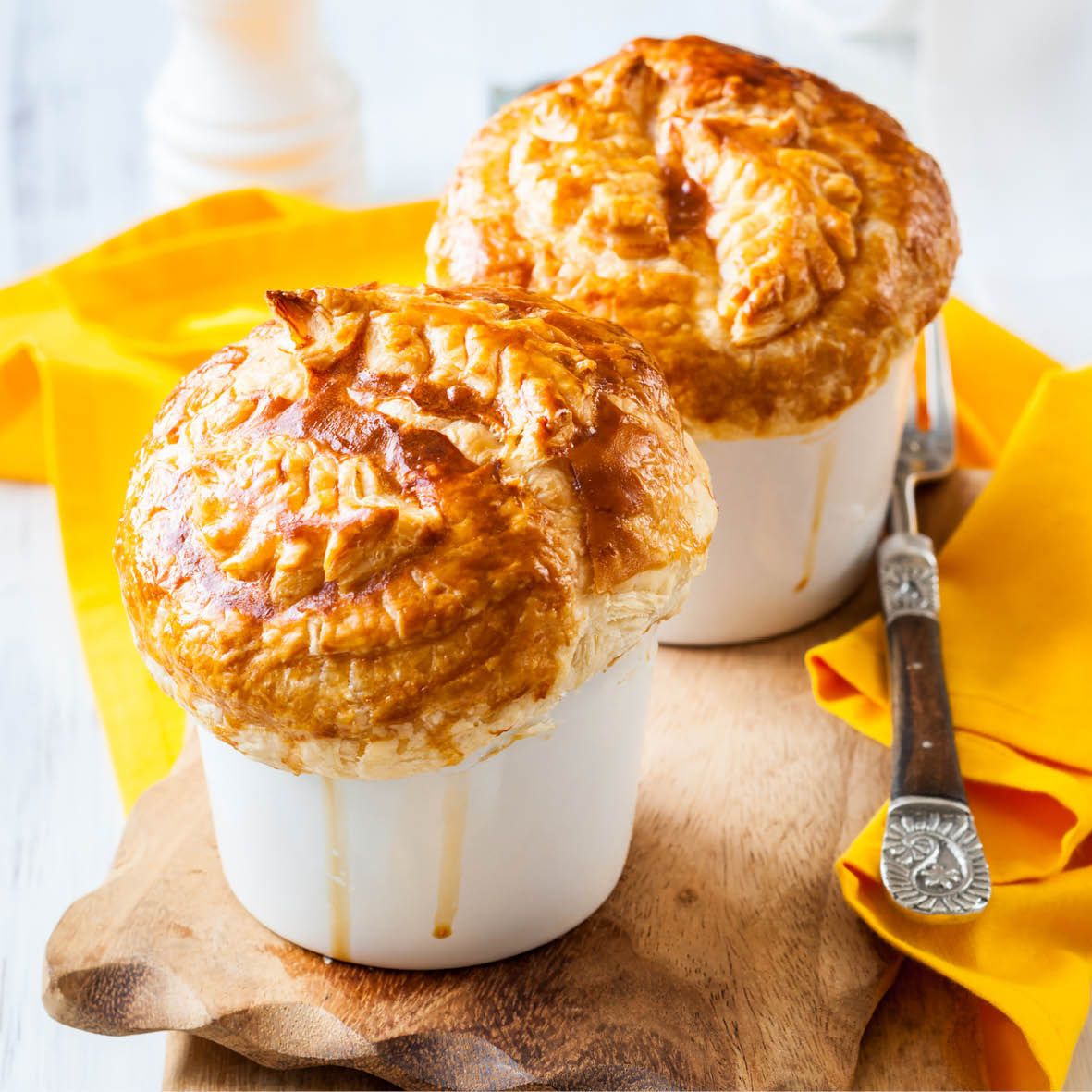 Barbecue Pulled Pork Pie
This is a tasty recipe to use up leftover pulled pork but to be honest, it tastes so good that you won't want to wait for leftovers to make it.
How long will it take?
3 hours
What's the serving size?
Serves 4
---
What do I need?
500g boneless pork shoulder, cut into 2.5 centimetre cubes
1 brown onion, diced
3 tbsp tomato paste
½ cup apple cider vinegar
2 tbsp brown sugar
1 tsp Dijon mustard
¼ cup beef stock
2 cups spinach, chopped
½ cup corn kernels
1 pack frozen puff pastry sheets
1 egg
How do I make it?
Preheat oven to 200C.
Combine tomato paste, apple cider vinegar, sugar, mustard and beef stock in a bowl.
Place pork and onion in a roasting tin and pour over the tomato paste mixture. Cover tightly with foil and cook for 10 minutes, then reduce heat to 160C and cook for 2 hours or until the pork is very tender.
Remove from oven and put pork and sauce into a large bowl. Use two forks to shred the pork. Add spinach and corn and stir to combine. Increase oven temperature to 180C,
Divide pork mixture amongst four ovenproof ramekins or small pie dishes. Cover each with puff pastry, making a small slit in the centre of the pastry to allow steam to escape during cooking. Whisk egg and brush over the pastry.
Return to oven and cook until the pastry is golden brown and puffed.
---
Share this recipe
---
More recipes like this