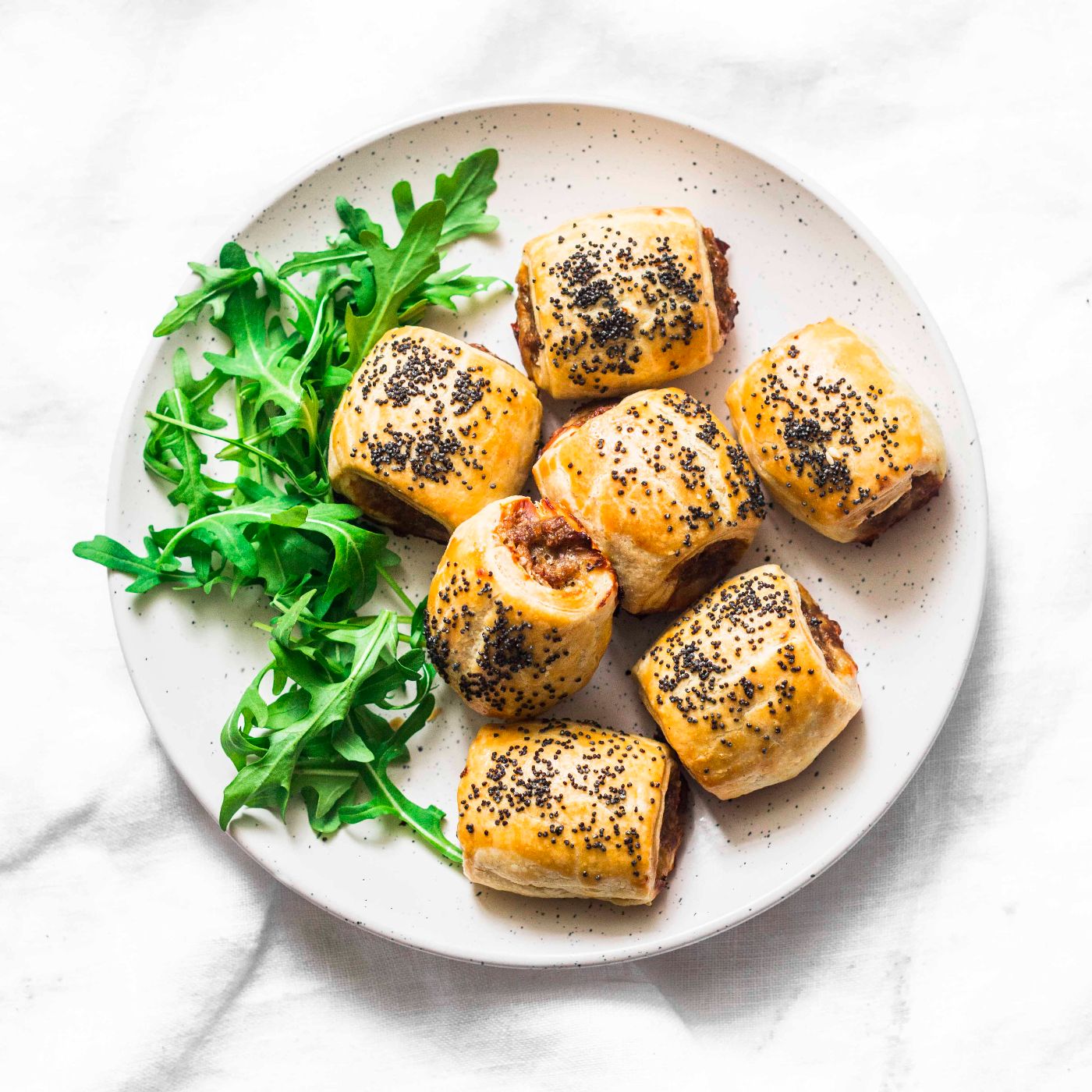 Mediterranean Rolls
Sure, you can have "normal" sausage rolls on grandfinal day but if you want something special, then these Mediterranean Rolls are the way to go. Lamb mince, feta, spinach, olives and sundried tomatoes are nestled inside a golden, flaky puff pastry for the tastiest grandfinal snack.
How long will it take?
50 minutes
What's the serving size?
Makes 20
---
What do I need?
3 tbsp water
200 g baby spinach leaves
600 g lamb mince
2 tbsp breadcrumbs
1 clove garlic, minced
2 tbsp Italian parsley, chopped
2 tbsp dill, chopped
50 g feta, crumbled
40 g olives, pitted and chopped
40 g sundried tomatoes, drained and chopped
1 egg
750 g puff pastry sheets
2 tsp poppy seeds
How do I make it?
Preheat oven to 200C.
Add 3 tbsp water to a frying pan set over high heat. Toss in the spinach and cook until wilted. Rinse under cold water and squeeze excess water from the spinach, then roughly chop.
Add spinach, mince, breadcrumbs, garlic, Italian parsley, dill, feta, olives, and sundried tomatoes to a large bowl. Whisk the egg with a fork and then add half the egg to the bowl. Mix well to combine all ingredients.
Cut pastry sheets in half. Place some mince mixture along the long edge of each piece of pastry and roll to enclose filling. Use some of the egg to seal the edge of the pastry.
Cut each of the long rolls into 5 smaller pieces. Lay rolls, seam-side down, on a baking tray lined with baking paper. Brush with remaining egg and sprinkle with poppy seeds. Bake for 25-30 minutes, or until golden brown and cooked through.
---
Share this recipe
---
More recipes like this