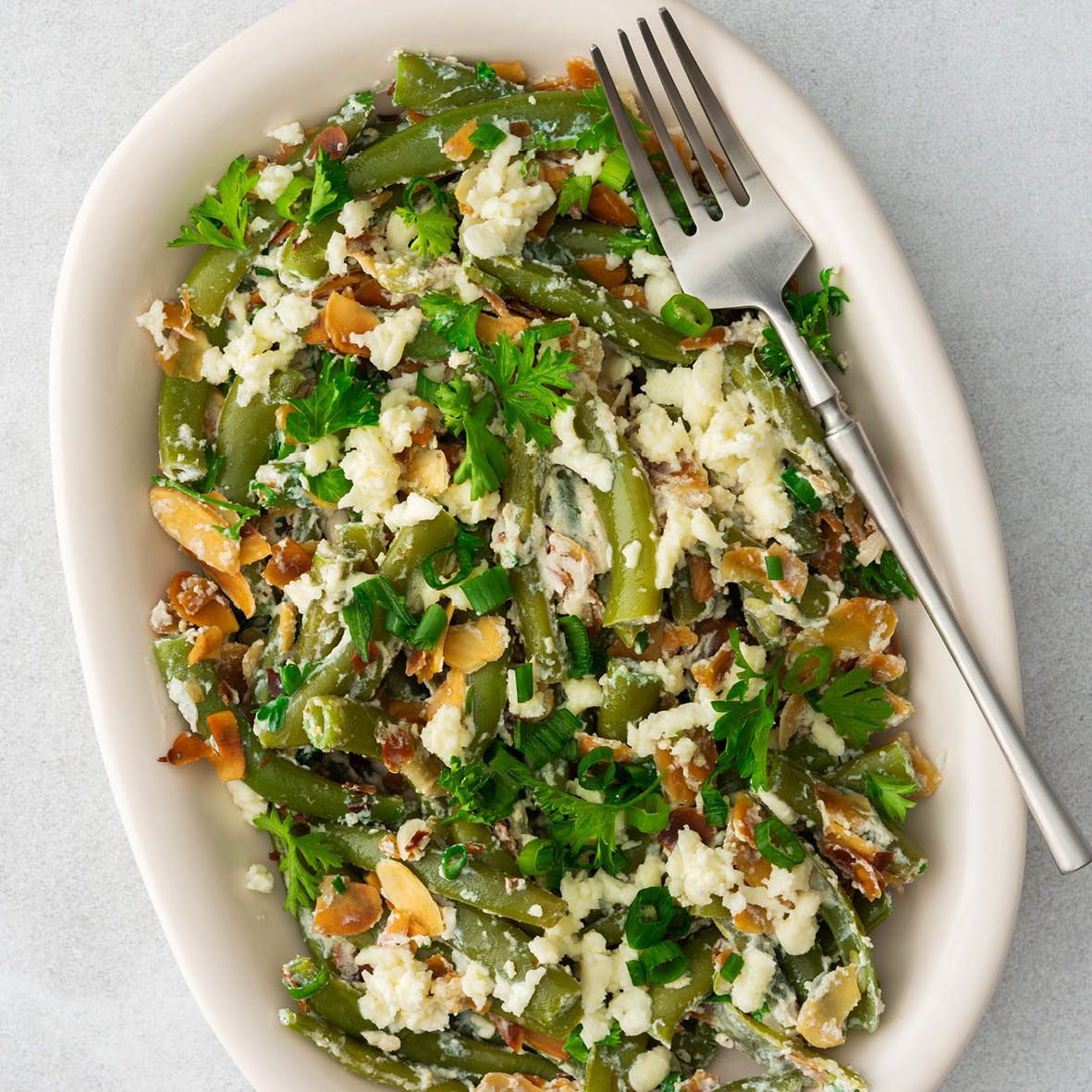 Roasted Almond Flakes with Green Beans and Ricotta
This scrumptious dish is super versatile because you can eat it straight away served warm, or if you want to get ahead, prepare it in advance setting the roasted almonds aside to toss in just before serving. Keep refrigerated if serving cold.
How long will it take?
15 minutes
What's the serving size?
Serves 6
---
What do I need?
¾ cup flaked almonds
500 g green beans, trimmed and chopped in half
4 tbsp water
3 tbsp olive oil
2 cloves garlic, minced
Sea salt
Zest of 1 lemon
100 g ricotta
3 tbsp chopped flat leaf parsley
How do I make it?
Dry roast flaked almonds in a large frying pan over low heat until golden, then pour into a bowl and set aside.
Increase heat to medium, add beans and water to the frying pan and saute for 1 minute. Add garlic and olive oil and continue cooking until the beans are bright tender.
Add a generous pinch of salt, the lemon zest and the roasted almonds.
Remove from the heat, add ricotta and parsley and serve.
---
Share this recipe
---
More recipes like this