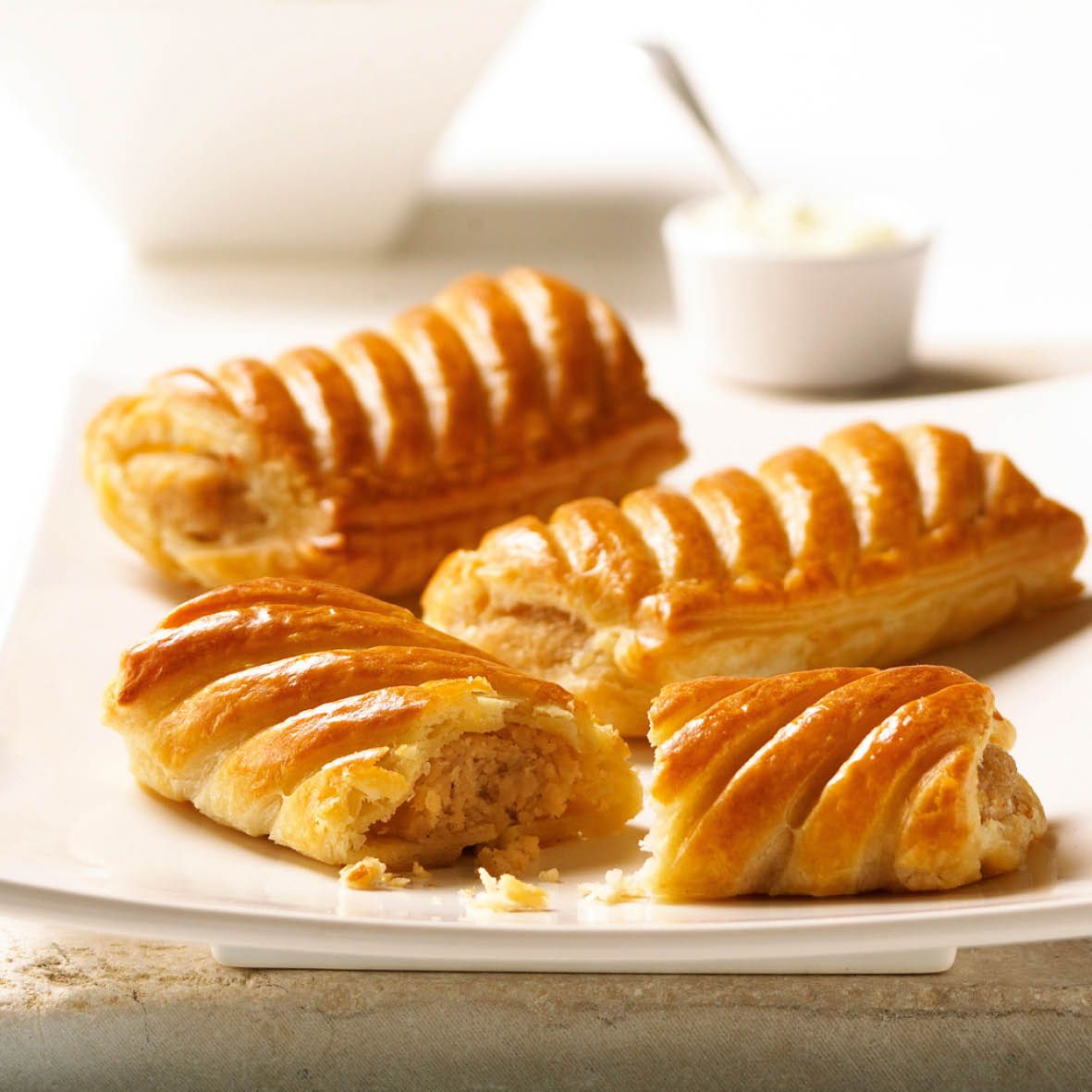 Homemade Gluten Free Chicken Rolls
A tasty snack or lunch is only a few simple steps away with our Homemade Gluten Free Chicken Rolls recipe. We've taken inspiration from the timeless classic sausage roll but used chicken mince and gluten free puff pastry to create these.
How long will it take?
40 minutes
What's the serving size?
Makes about 6 medium-sized rolls or 18 bite-sized rolls
---
What do I need?
500 g chicken mince
½ brown onion, finely diced
1 carrot, grated
½ cup baby spinach leaves, finely chopped
2 cloves garlic, minced
2 tbsp gluten-free sweet chilli sauce
1 tsp tarragon, finely chopped
2 eggs
4 sheets Simply Wize Gluten Free Frozen Puff Pastry, thawed
How do I make it?
Preheat oven to 180C.
Line two baking trays with baking paper.
Add chicken mince, onion, carrot, spinach, garlic, sweet chilli sauce, tarragon and 1 egg to a large bowl and mix to combine ingredients together.
Place remaining egg in a small bowl and whisk with a fork ready to use as an egg wash.
Place a piece of the pastry onto a large sheet of baking paper and using a rolling pin roll it out until it is quite thin.
Divide the chicken mince mixture into four equal portions. Take one of the portions and use it to form a log down the middle of the pastry.
Use a pastry brush to dip into the egg wash and then brush egg wash around the outer edges of the pastry. Fold or roll the pastry to encase the chicken mixture and use your fingers to pinch the edges together to form a seal. Make sure that the ends remain open and prick the pastry with a fork to allow steam to escape during cooking. Repeat for the remaining pastry and chicken mixture.
Brush each roll with egg wash and cut into smaller pieces. You can cut these to any size to suit your needs. The smaller they are the more quickly they will cook. Place pieces onto lined baking trays and cook for 30 minutes, or until puffed and golden brown.
---
Share this recipe
---
More recipes like this