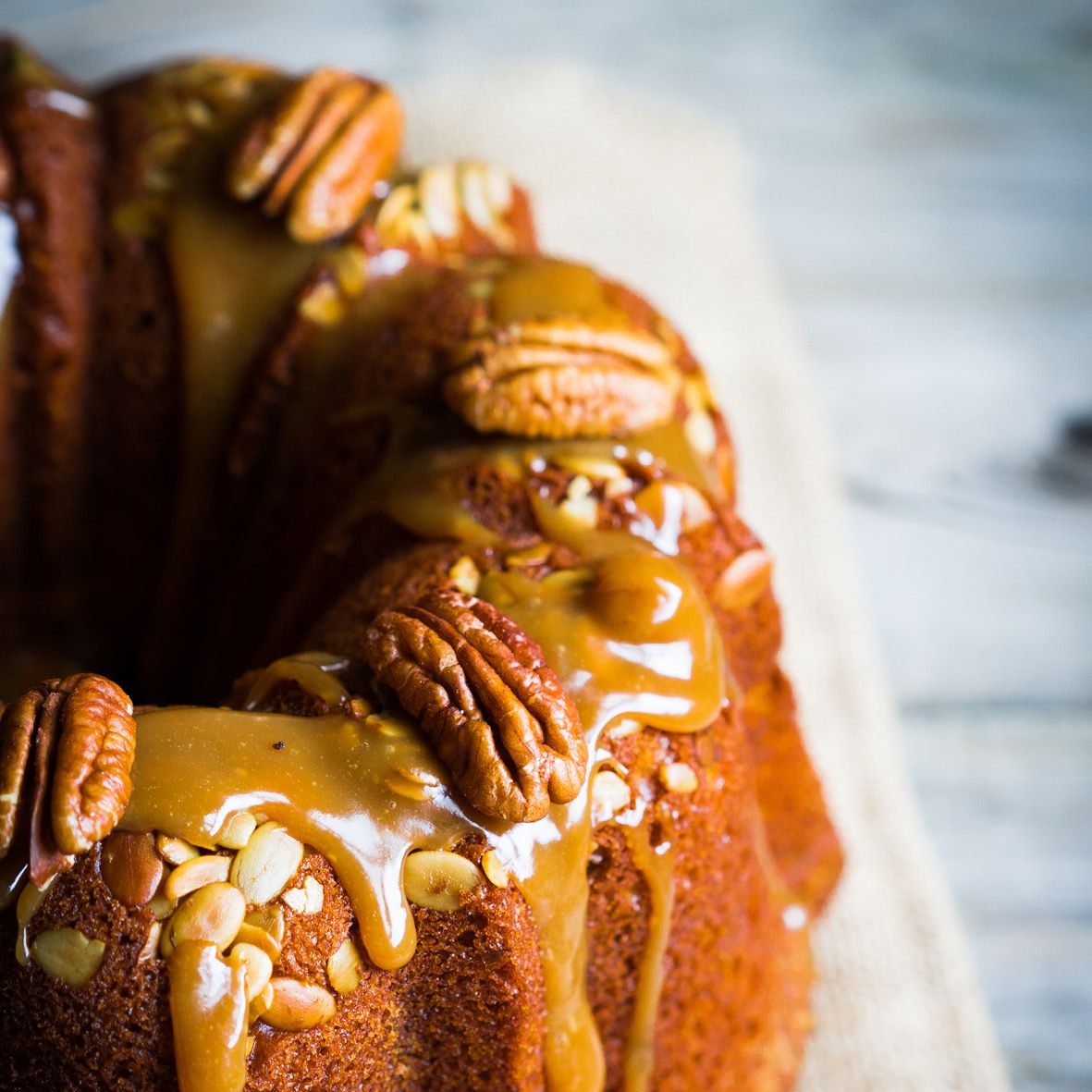 Warm ginger cake with caramel sauce
Cake? Dessert? This one is both! Rich and moist with the winning combination of cinnamon and ginger smothered in a decadent caramel sauce. Serve with whipped cream or ice-cream for a thoroughly indulgent and delicious treat.
How long will it take?
50 minutes
What's the serving size?
Serves 10
---
What do I need?
9 tbsp butter, softened
1/3 cup sugar
1 cup molasses
1 egg
2 ¼ cups plain flour
1 tsp bicarbonate of soda
1 tsp ground ginger
1 tsp ground cinnamon
¼ tsp salt
¾ cup water
For the caramel sauce
1 cup brown sugar, packed
1 tbsp cornflour
1 cup cold water
¼ cup butter, cubed
1 tsp vanilla extract
How do I make it?
Preheat oven to 165C.
Grease a 22cm round cake tin.
Using an electric blender, cream butter and sugar in a large bowl until light and fluffy. Add molasses and egg and beat until blended together.
Combine flour, bicarbonate of soda, ginger, cinnamon and salt. Add to butter and sugar mixture in batches, alternating with water.
Pour mixture into cake tin and bake for 35-40 minutes or until a skewer inserted comes out clean.
Make the caramel sauce by combining brown sugar and cornflour in a medium sized saucepan. Add water and bring to a boil until the sauce starts to thicken. Remove from heat and stir in the butter and vanilla until melted and smooth.
Serve sauce over warm cake with whipped cream or ice-cream.
---
Share this recipe
---
More recipes like this