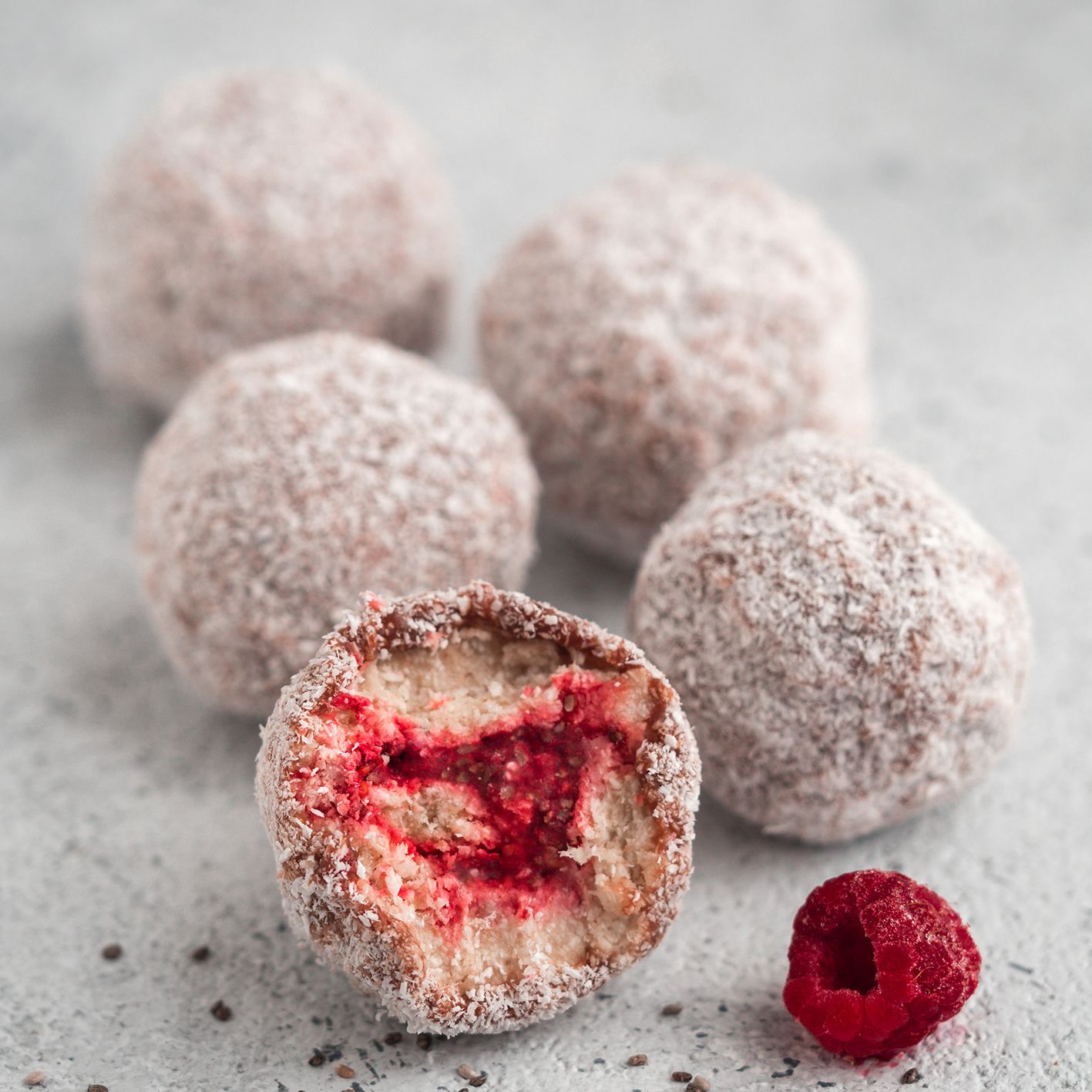 Lamington Bliss Balls
These gluten-free protein balls are a healthier take on your favourite Aussie cake.
How long will it take?
30 minutes
What's the serving size?
Makes about 24 bliss balls
---
What do I need?
2 cups almond meal
1 cup vanilla protein powder
2/3 cup desiccated coconut
1 tsp vanilla extract
60 g honey
1/3 cup cold water
24 raspberries (fresh or frozen)
½ cup dark chocolate chips
½ cup coconut milk
Extra desiccated coconut for rolling
How do I make it?
Combine almond meal, protein powder and coconut in a large bowl. Add vanilla extract, honey and water and mix to form a dough. Add extra water if the mixture is not coming together.
Take some of the mixture (enough for one ball) and use your finger to create an indent so that you can press in a raspberry. Use your fingers to shape a ball around the raspberry with the mixture. Repeat for remaining balls. Place balls on a baking tray and put in the freezer for 15 minutes.
Melt chocolate chips in the microwave in 20 second increments. When chocolate chips are fully melted, add coconut milk and stir well.
Pour coconut into a shallow dish.
Dip each ball in the chocolate and then roll in coconut. Keep refrigerated.
Store Lamington Bliss Balls in the fridge for up to a week or in the freezer for up to 3 months.
---
Share this recipe
---
More recipes like this