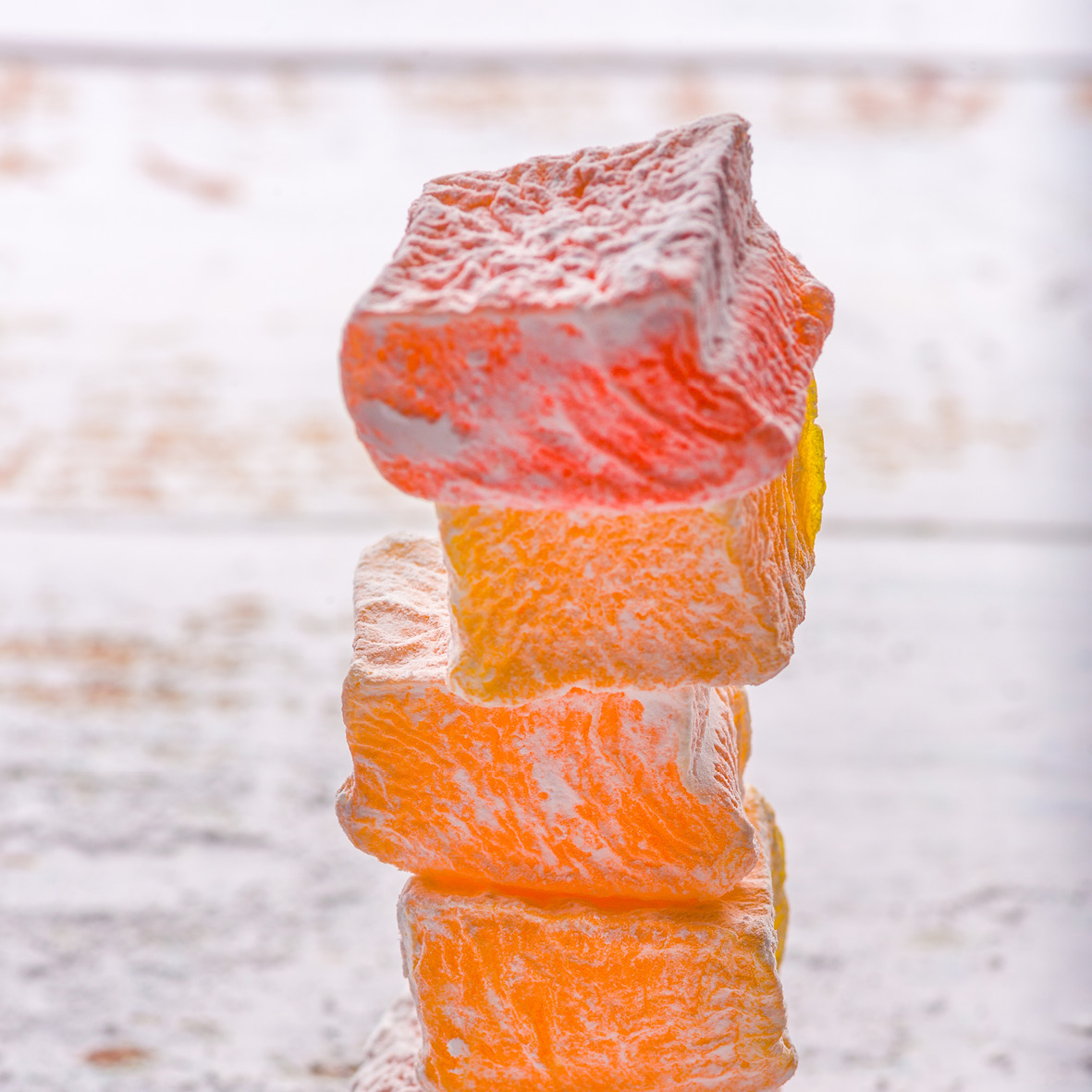 Turkish Delight
Turkish Delight is a sweet sensation, with a delightful chewiness and divine scent from the exotic flavour of rosewater. To make this recipe you will need a sugar thermometer to ensure you have the perfect temperature for success. Traditionally red food colouring is used but you can use other colours to create different shades of Turkish Delight. This will keep for up to one month in an airtight container.
How long will it take?
1 hour 30 minutes plus setting time
What's the serving size?
Makes 18 pieces
---
What do I need?
385g caster sugar
1 tsp cream of tartar
2 tsp lemon juice
50g cornflour
2 tbsp rosewater
¼ tsp red food colouring
320g icing sugar
How do I make it?
Grease a 20cm cake tin and line with baking paper, leaving excess overhang.
Put 160ml water, caster sugar, lemon juice and cream of tartar in a saucepan over medium heat. Stir until the sugar dissolves and then bring to the boil. Cook until the temperature reaches 115C on a sugar thermometer. Remove from heat.
Put cornflour and 185ml of water in a small saucepan and stir until the cornflour dissolves. Cook over medium heat, stirring vigorously until the mixture is the consistency of glue (about 2 minutes).
Continue cooking the cornflour mixture until it starts to come away from the side of the pan. Keep stirring vigorously to avoid lumps.
Add the sugar syrup to the cornflour mixture, a little at a time, stirring well after each addition. When all the syrup is added place the saucepan over low heat and cook, stirring occasionally until the mixture starts to form a ball when stirred. Remove from heat.
Add rosewater and food colouring and stir well to combine.
Pour mixture into prepared cake tin and refrigerate until firm.
Sprinkle some of the icing sugar onto a chopping board. Turn out Turkish Delight onto the chopping board and using an oiled knife, cut into 18 pieces.
Toss pieces in the remaining icing sugar until well-coated.
---
Share this recipe
---
More recipes like this