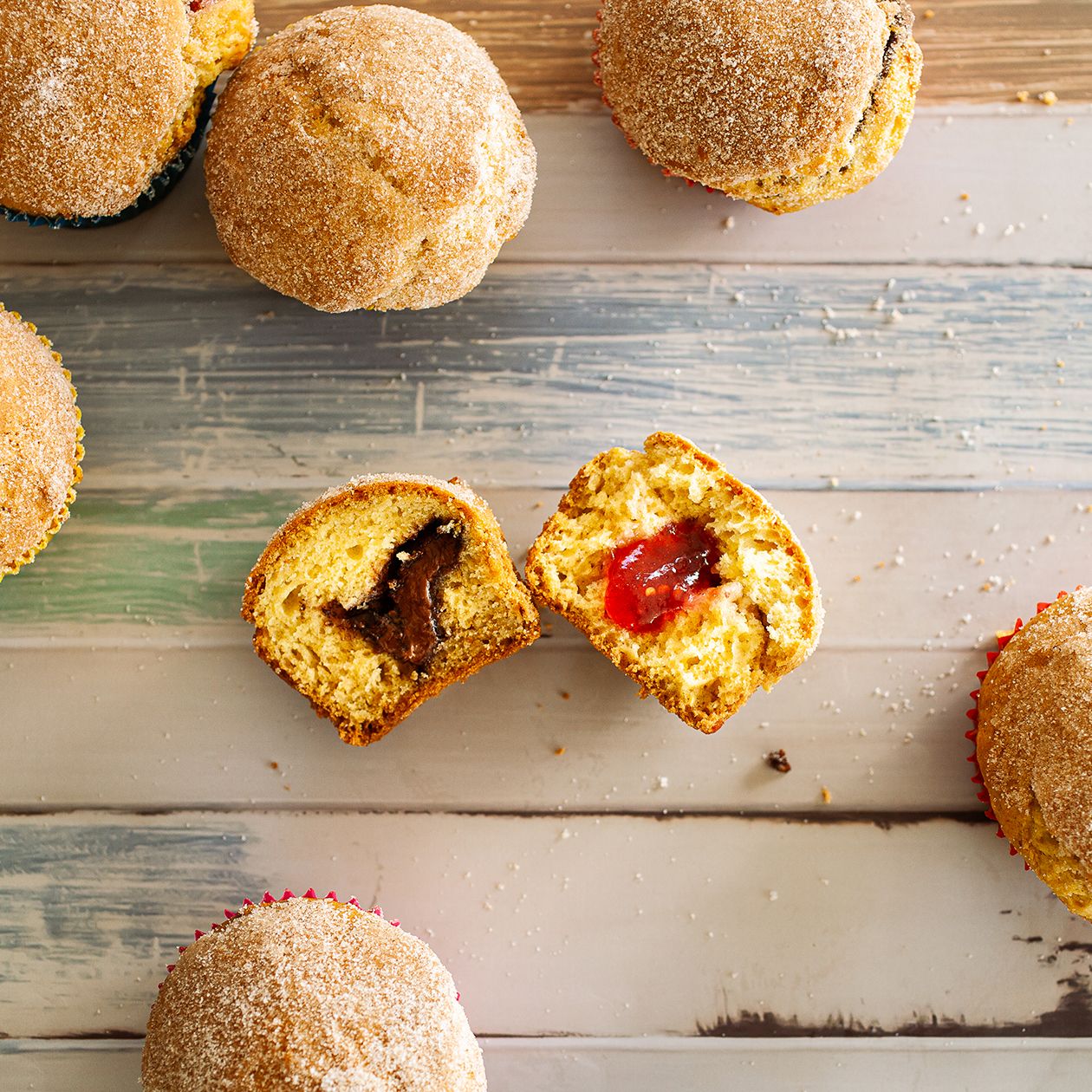 Nutella Duffins
What do you get when you cross a doughnut and a muffin? A Duffin of course. This delicious fusion of baked treats is exactly what you need to make today. To add to the sheer indulgence that is the Duffin, we filled ours with Nutella but if jam is more your, well jam, then feel free to substitute it for the Nutella. And if you prefer your Duffins without filling, that's ok too.
How long will it take?
45 minutes
What's the serving size?
Makes approximately 12
---
What do I need?
For the Duffins
180 g caster sugar
400 g plain flour
1 tsp baking powder
1 tsp bicarbonate of soda
3 free range eggs, lightly whisked
140 ml milk
125 g salted butter, melted
12 tsp Nutella or jam, or a mix of both
For the coating
30g butter, melted
3 tbsp caster sugar
Pinch of ground cinnamon
How do I make it?
Preheat oven to 180C.
Grease and line a 12 hole muffin tin with muffin cases.
Combine all the Duffin dry ingredients in a large bowl and lightly whisk to aerate. Whisk together the eggs, milk and melted butter and add to the dry ingredients. Stir until just combined.
Half fill each muffin case with batter, use a spoon to create a well in the centre of each as you go. Top with a teaspoon of Nutella or jam and cover with remaining mixture, ensuring that the Nutella or jam is covered.
Bake for 20 minutes, or until golden and firm.
Mix sugar and cinnamon together in a shallow dish. While the duffins are still warm, lightly brush the tops with melted butter and dip them in the sugar mixture. Set aside on a rack to cool slightly. They are best eaten on the day, however leftovers are also great lightly warmed.
---
Share this recipe
---
More recipes like this