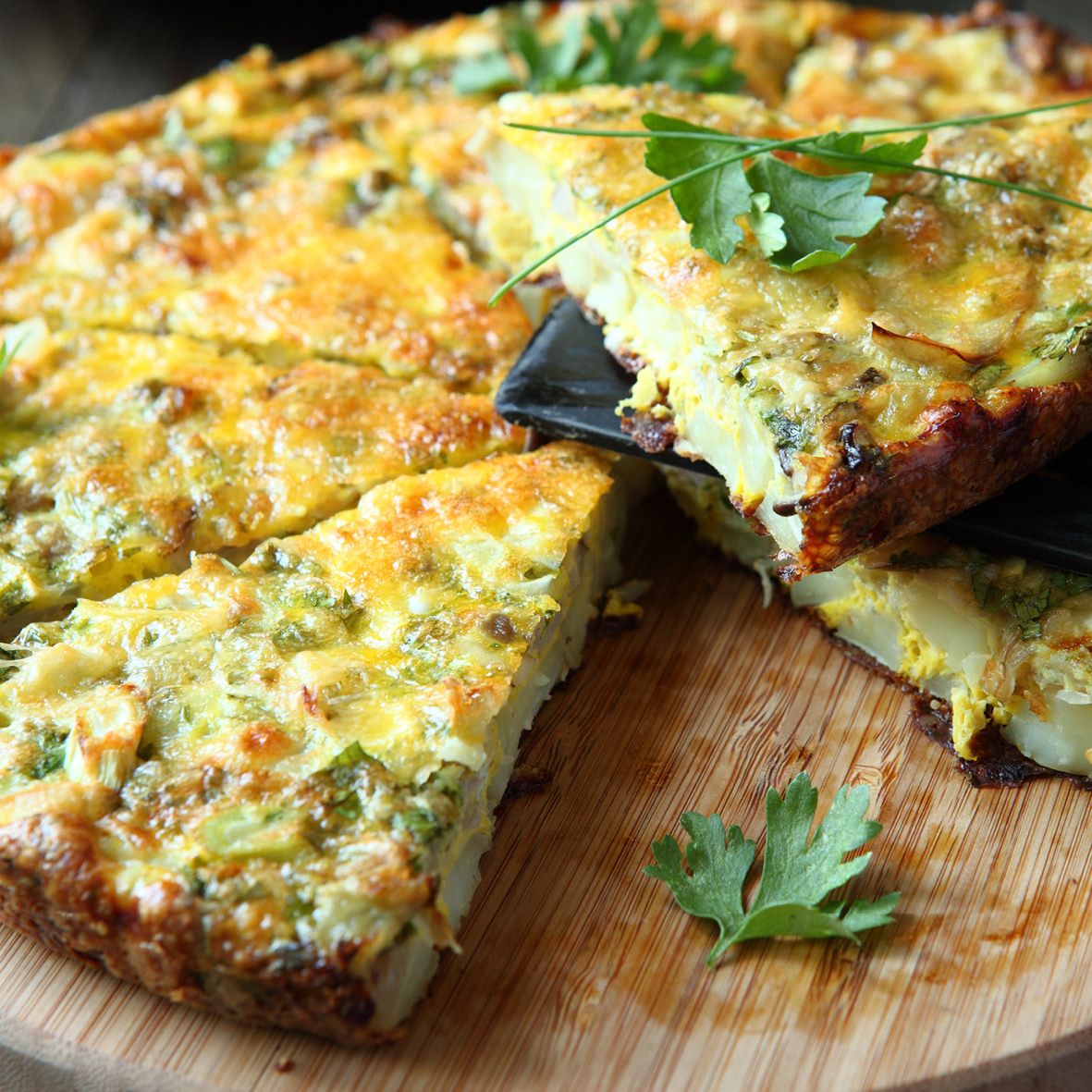 Pink eye potato frittata
Frittatas are a brilliant way of using up leftovers so get creative and make this dish your own with whatever you'd like to add.
How long will it take?
10 minutes to prepare, 30 minutes to cook
What's the serving size?
Serves 4-6
---
What do I need?
500 g pink-eye potatoes
750 ml (3 cups) milk
salt to taste
¼ cup unsalted butter
chilli powder to taste
6 eggs
2-3 tbsp grated parmesan
2-3 tbsp olive oil
How do I make it?
Wash potatoes, peel and cut into quarters. Pour milk into a heavy saucepan, then add potato and salt.
Cook over moderate heat until soft. Mash to a smooth puree with the butter, adding salt and chilli powder to taste.
Beat the eggs, add a pinch of salt and the grated cheese. Blend thoroughly with the potato puree.
Brush a large heavy-based frying pan generously with oil. While it is very hot, add the egg and potato mixture. Lower the heat and fry gently until the underside is crisp and brown.
Brown the top side under a hot grill and serve.
Recipe from Michael Mow
---
Share this recipe
---
More recipes like this