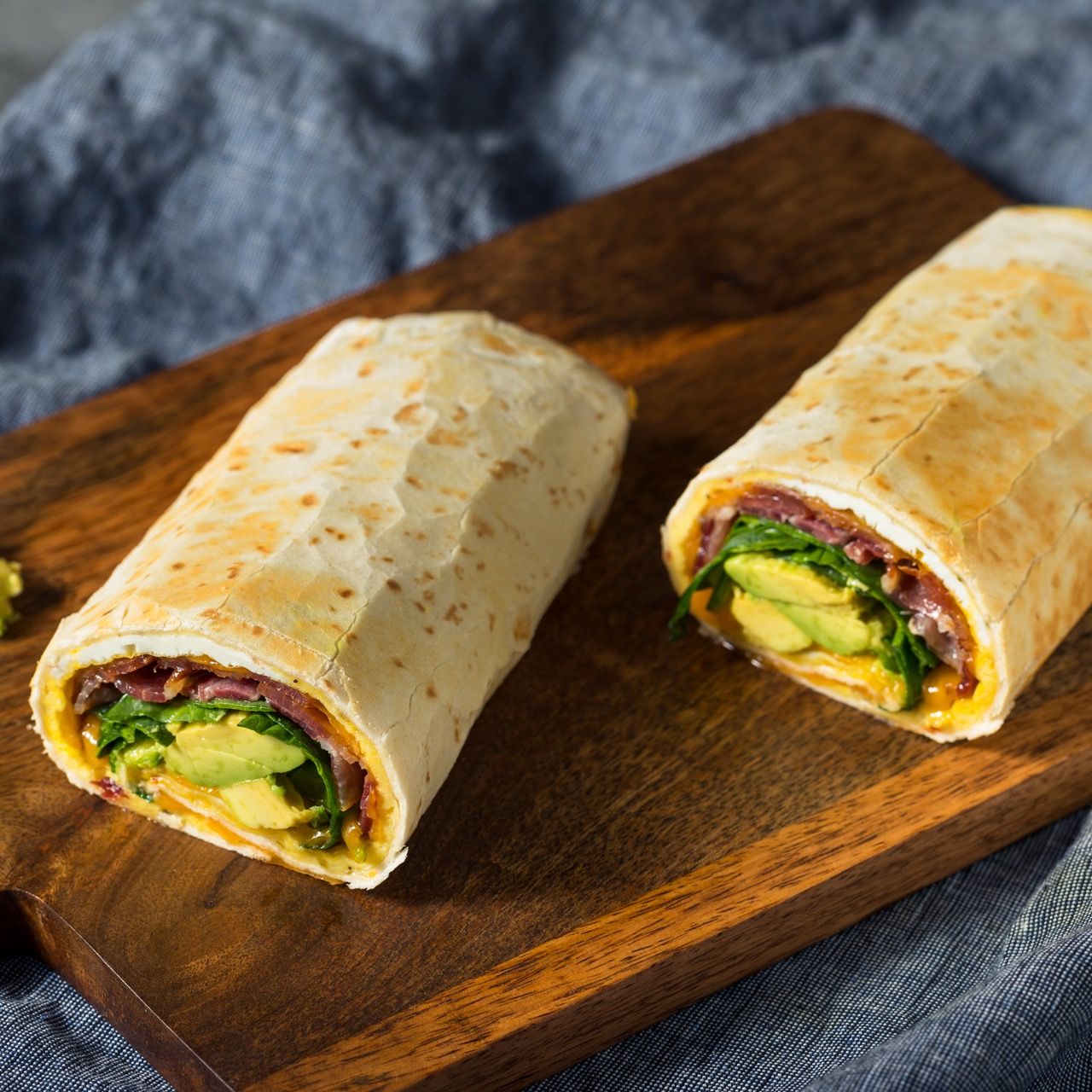 Easy Egg and Bacon Breakfast Burrito
Don't waste your money on a bought breakfast burrito when you can easily make your own at home. This delicious little number is super-simple to make and we just know you're going to love it.
How long will it take?
15 minutes
What's the serving size?
Serves 2
---
What do I need?
2 rashers bacon, cut in half
1 avocado
Cooking spray
4 eggs
Pinch of salt
Freshly ground black pepper
1 large tortilla
70 g grated cheese
Handful of baby spinach leaves
How do I make it?
Heat a frying pan over medium heat. Add bacon and cook to your liking. Remove from heat, drain bacon on a plate lined with paper towel and set aside.
Prepare avocado by removing the pit and roughly slicing. Set aside.
Whisk eggs with salt and pepper and add to a large flat-bottomed frying pan set over medium-high heat. Cook eggs for about 1 ½ minutes or until they are about half cooked. Add tortilla on top of the eggs, pressing it gently to the top of the eggs. Leave for 30 seconds then flip so that the tortilla is on the bottom of the pan.
Add grated cheese, spinach, avocado and bacon to the centre of the tortilla and use your hands to roll the tortilla up. Cook with the seam side on the bottom of the pan for a minute or two or until the tortilla is golden and crisp.
Remove from the heat, cut in half and enjoy.
---
Share this recipe
---
More recipes like this