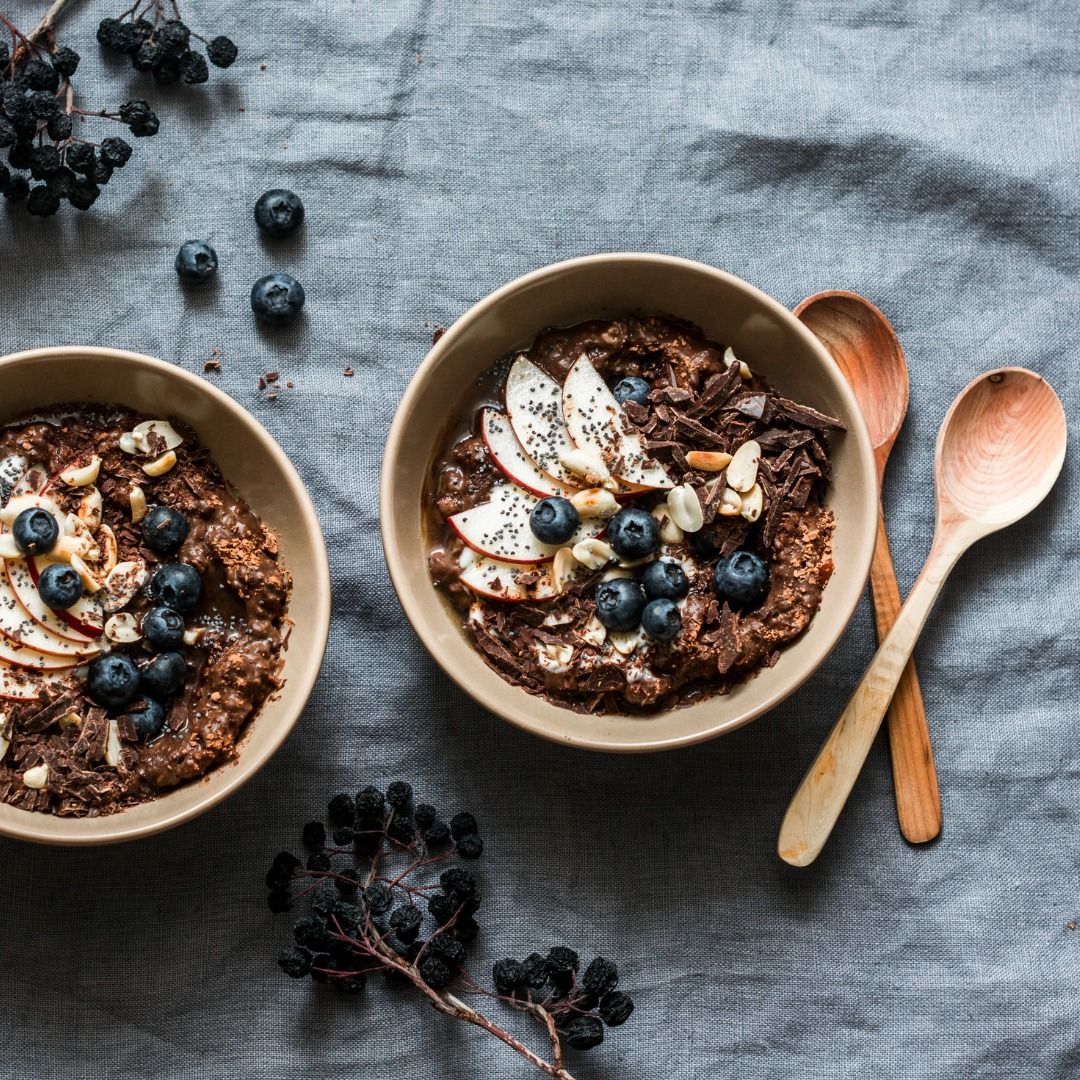 Creamy Chocolate Oatmeal
Chocolatey, rich and creamy oatmeal is the perfect way to start the day. While technically a breakfast dish, this easily transitions to a dessert and is divine served hot with a scoop of vanilla ice-cream.
How long will it take?
20 minutes
What's the serving size?
Serves 2
---
What do I need?
1 ½ cups milk
Pinch of salt
1 ½ cups rolled oats
3 tsp cocoa powder
3 tsp sugar
1 apple, thinly sliced
65 g blueberries
30 g dark chocolate, finely chopped
20 g slivered almonds
Poppy seeds, to garnish
How do I make it?
Heat milk with salt in a saucepan over medium heat until it begins to simmer. Reduce heat to low and add oats, cocoa powder and sugar.
Simmer, stirring occasionally until thickened. Cover with a lid, and let stand for 5 minutes.
To serve, remove lid and stir well, then spoon into bowls.
Garnish with chocolate, almonds, apple and blueberries and sprinkle with poppy seds.
---
Share this recipe
---
More recipes like this