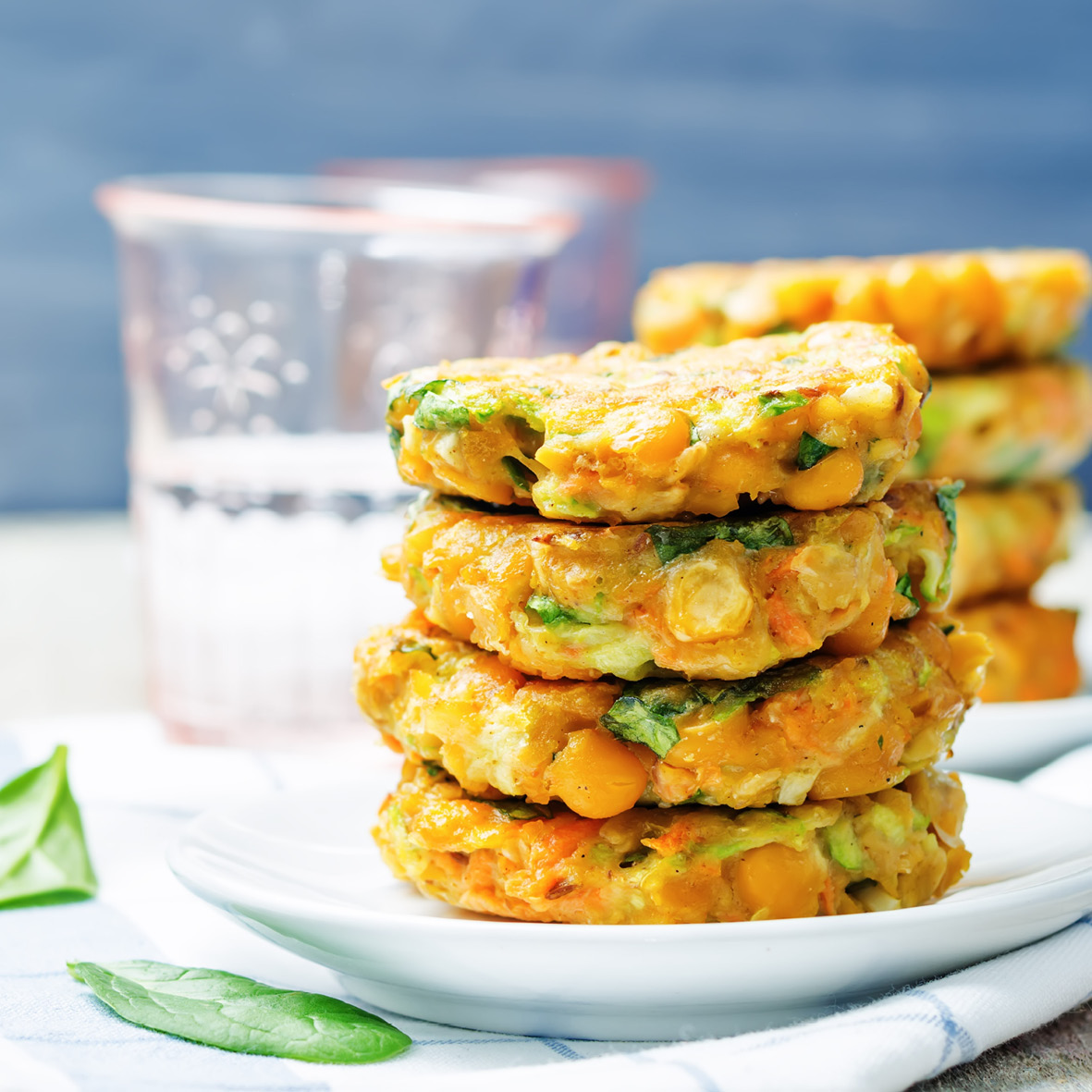 Corn and Zucchini fritters with chilli guacamole
Perfect for a café breakfast at home
How long will it take?
20 minutes
What's the serving size?
Serves 2
---
What do I need?
1 zucchini, grated
½ cup of corn kernels
3 eggs
½ cup almond meal
1 handful fresh mint
1 handful fresh coriander
For the chilli guacamole
1 avocado
½ a lime, zested and juiced
½ teaspoon red chilli flakes
How do I make it?
Grate zucchini and then squeeze to remove excess liquid. Place squeezed zucchini in a bowl with corn and finely chopped mint and coriander.
Whisk eggs in a separate bowl and add to the zucchini mix with almond meal and the zest of the lime. Mix well.
Lightly grease a non-stick pan and heat on high. Once heated turn to a low heat and spoon in the mixture making 4 fritters from the mixture. Cook for 5 minutes each side or until browned and cooked through.
To make the chilli guacamole, peel the avocado and squeeze in the juice of the lime. Add in chilli flakes and mash until smooth. Serve with cooked fritters.
Recipe from eatprayworkout.com
---
Share this recipe
---
More recipes like this