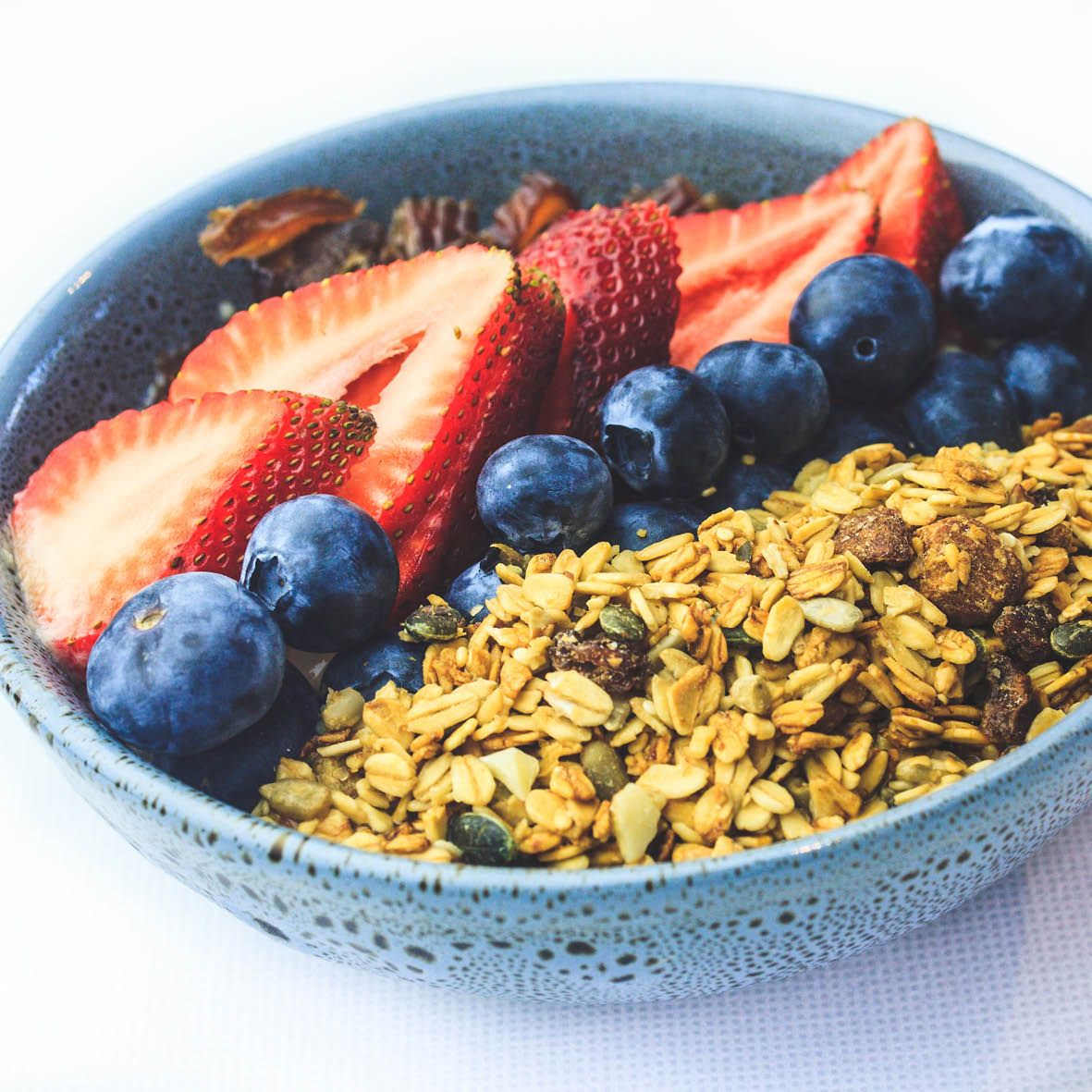 Basic Muesli Recipe
Use this recipe as the basis for your homemade muesli adventure. You can add dried fruits, nuts, seeds, coconut and more to create a muesli that reflects your favourite tastes.
How long will it take?
1 hour
What's the serving size?
Makes approximately 3.5 kg
---
What do I need?
500 mL honey
165 g brown sugar
180 mL grape seed oil
375 g smooth peanut butter
1 kg rolled oats
How do I make it?
Preheat oven to 160C and line two baking trays with baking paper.
Combine honey, sugar, oil and peanut butter in a small saucepan over low heat until the sugar has fully dissolved.
Place oats in a large bowl and pour the honey mixture over. Toss to coat oats and spread mixture onto the baking trays.
Bake for 15 minutes, then stir and bake for a further 20 minutes or until the oats are golden and crispy.
Add extras ingredients of your choice such as:
Dried fruit – apricots, dates, apple, banana, sultanas, raisins, cranberries, goji berries, currants, pineapple, mango.
Nuts – almonds, macadamias, pecans, walnuts, hazelnuts, peanuts.
Other additions – pepita seeds, puffed corn, puffed rice, shredded coconut, chia seeds, linseed, buckwheat puffs, rice bran.
---
Share this recipe
---
More recipes like this