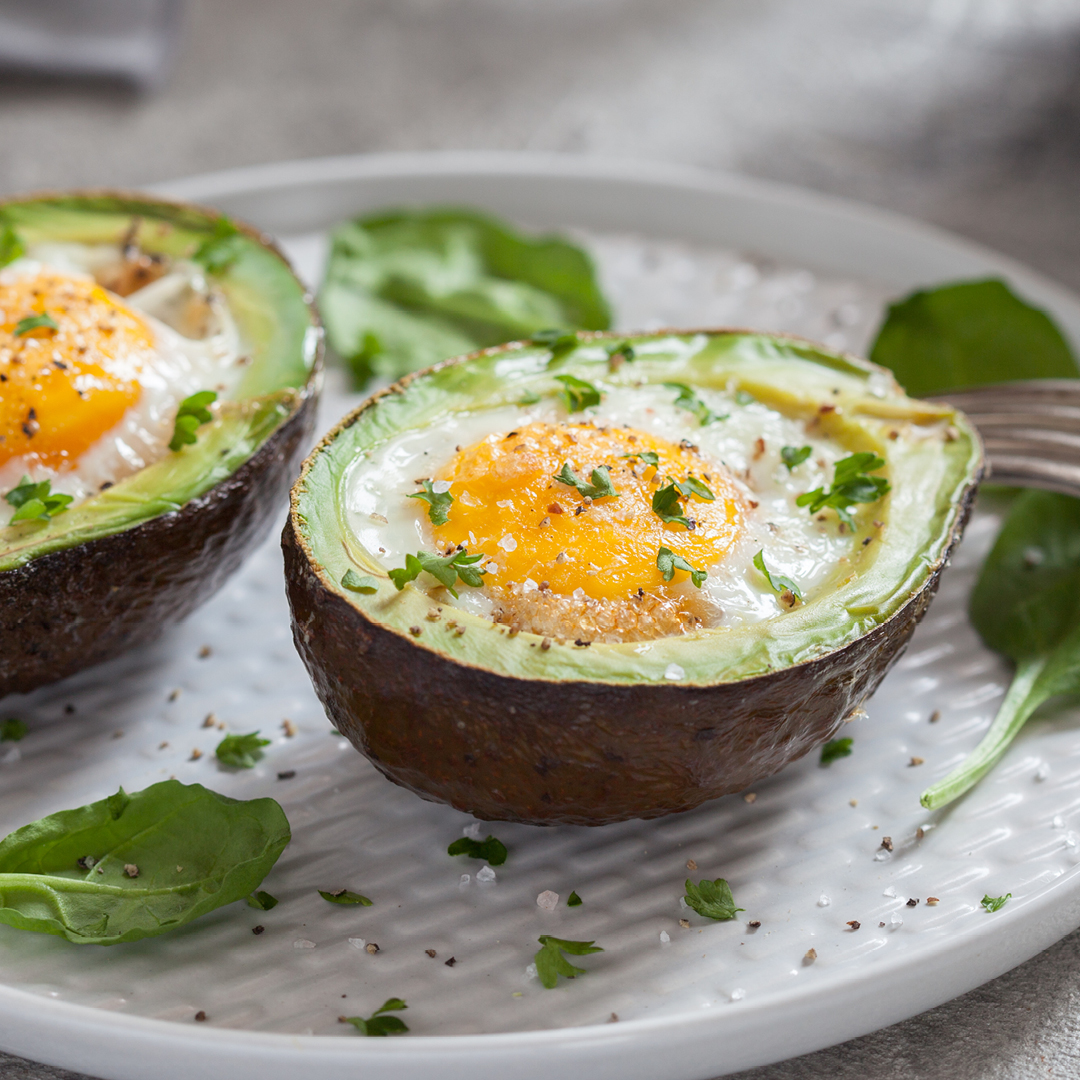 Baked Eggs in Avocado
We guarantee you're going to love this combination of eggs and avocado. Gently baked, the avocado becomes deliciously creamy and the eggs perfectly cooked. Try it for breakfast or brunch and you'll have a spring in your step all day!
How long will it take?
25 Minutes
What's the serving size?
Serves 2
---
What do I need?
1 avocado, not too soft
2 eggs
Pinch of salt
Pinch of freshly ground black pepper
Pinch of chilli flakes
Chopped parsley to garnish
How do I make it?
Preheat oven to 200C.
Line a small ovenproof dish or casserole dish with foil.
Cut avocado in half and remove pit. Use a teaspoon to scoop out some of the avocado flesh so that you have a hole to fit the egg. Season avocado with salt and pepper and place in the dish.
Crack each egg into a small bowl and then gently pour into the centre of each avocado half.
Bake until the egg white is set, about 15 minutes, then sprinkle with chilli flakes and parsley.
---
Share this recipe
---
More recipes like this