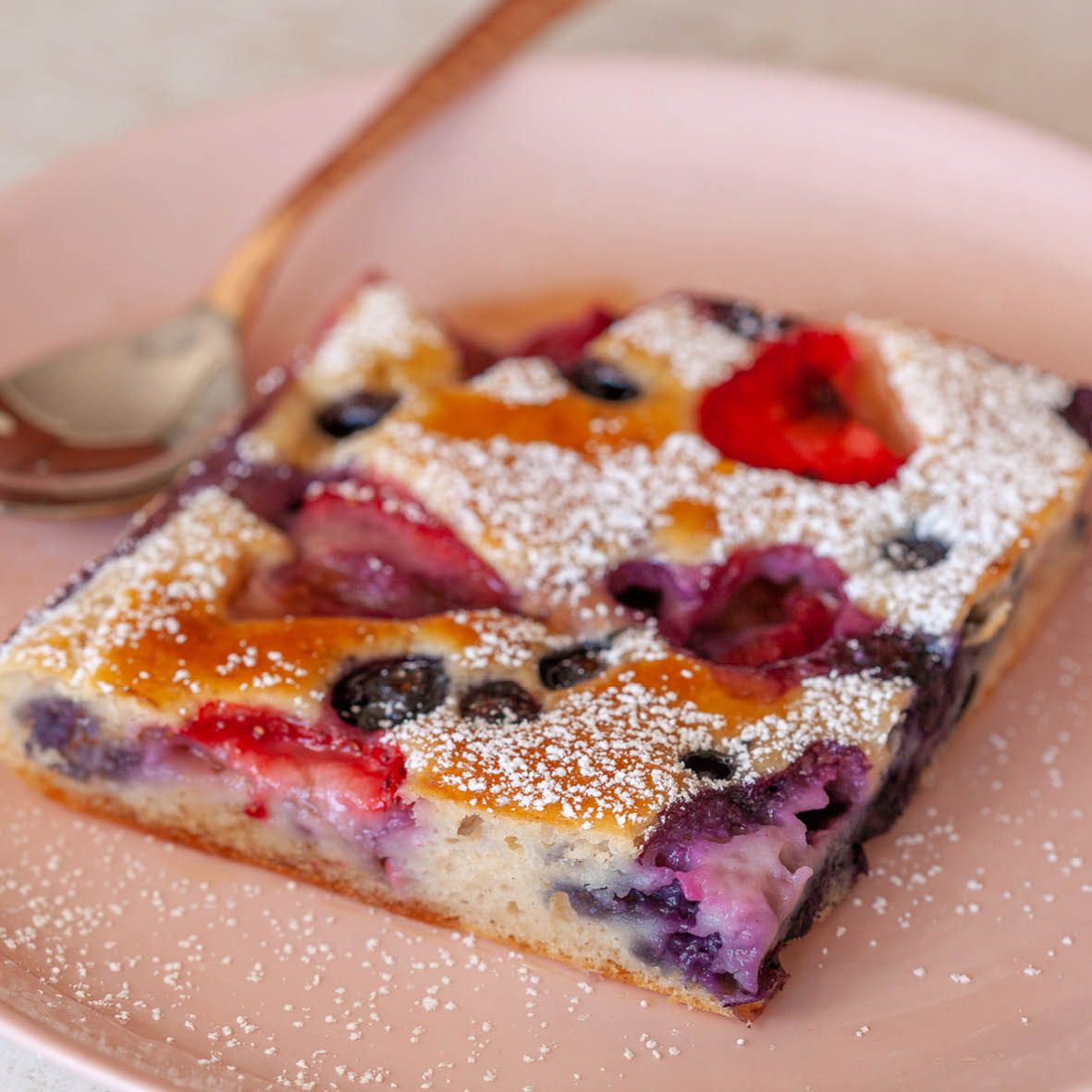 Baked Berry Pancakes
Kick off mum's special day with breakfast in bed featuring Baked Berry Pancakes. They look beautiful with the strawberries creating little love heart shapes scattered throughout the batter and they are amazingly easy to make.
How long will it take?
20 minutes
What's the serving size?
Serves 6
---
What do I need?
Non-stick cooking spray
2 ½ cups plain flour
3 tbsp caster sugar
1 tbsp baking powder
¼ tsp salt
¼ tsp ground cinnamon
2 cups milk
2 free range eggs, beaten
½ tsp vanilla extract
1 cup blueberries
1 ½ cups strawberries, sliced
Icing sugar to serve
Maple syrup to serve
How do I make it?
Line a baking tray with baking paper and spray the tray and the baking paper with non-stick cooking spray.
Mix flour, sugar, baking powder, salt and cinnamon together in a large bowl. Add milk, eggs and vanilla and mix well to combine, ensuring there are no lumps.
Pour the mixture into the baking tray in an even layer. Scatter blueberries and strawberries over the top.
Cook in the oven for 10-15 minutes or until the pancake springs back slightly when touched in the centre.
Slice into squares to serve, sprinkle with icing sugar and drizzle with maple syrup.
---
Share this recipe
---
More recipes like this