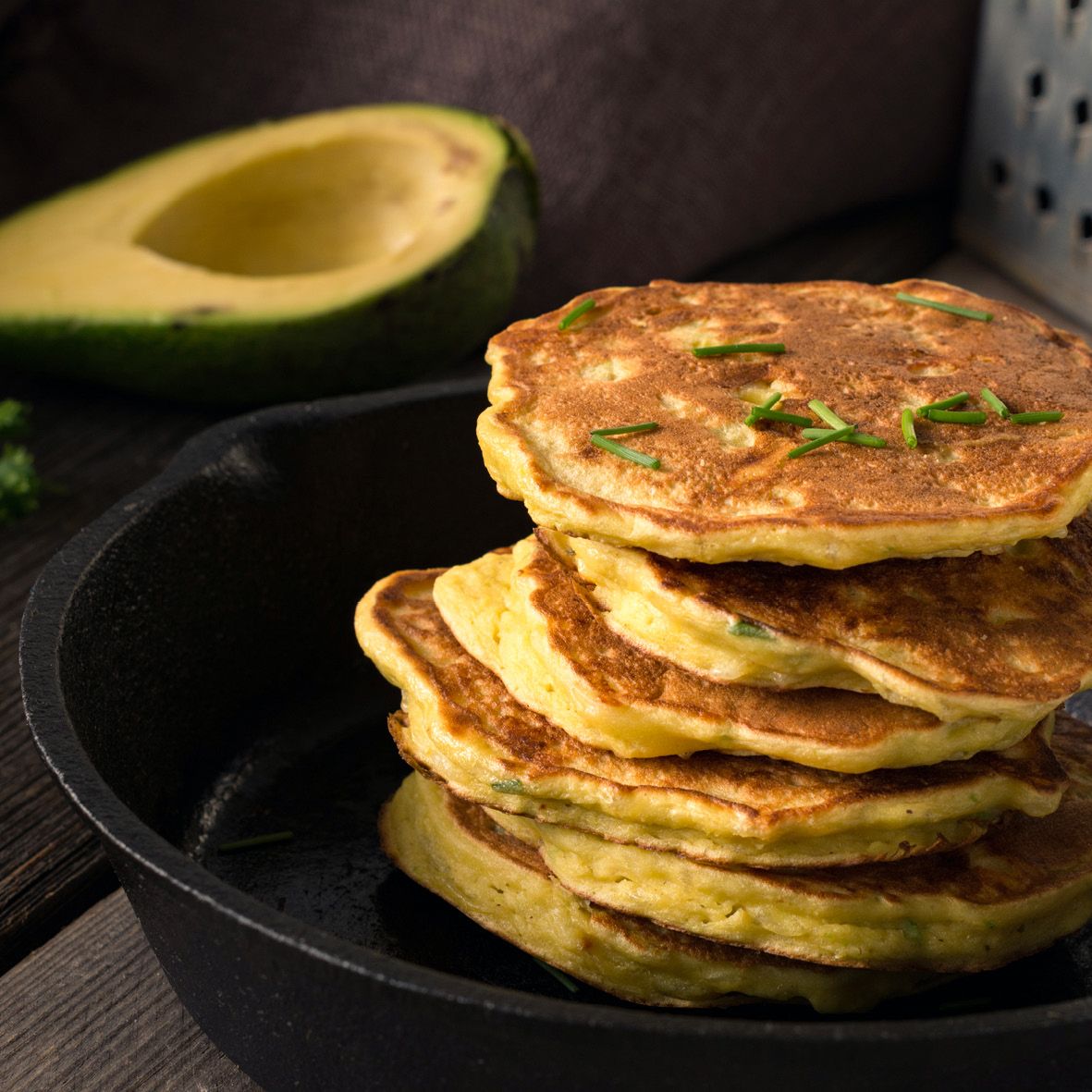 Avocado and haloumi fritters
These fritters are something pleasantly different from eggs and toast, and accompanied with the superb smashed avocado salsa, it makes for a great breakfast option.
How long will it take?
10 minutes to prepare, 40 minutes to cook
What's the serving size?
Serves 4
---
What do I need?
For the fritters
1 large avocado, smashed
250g haloumi, grated
2 zucchinis, grated
1 onion, grated
½ cup corn kernels
¼ cup self-raising flour
2 tsp. lemon rind, grated
3 free range eggs
¼ bunch fresh coriander,chopped
Olive oil, to fry
Sea salt, to serve
For the salsa
1 avocado, diced
1 punnet cherry tomatoes,
quartered
2 garlic cloves, crushed
¼ bunch coriander
1 cup extra virgin olive oil
1 tbsp. lemon juice
2 tsp. wholegrain mustard
Salt & pepper to taste
How do I make it?
For the salsa, mix all ingredients into a bowl and set aside.
Grate the zucchinis making sure to remove as much liquid as possible. Place in a bowl and add the onion, haloumi, flour, lemon rind, eggs and coriander. Season the mixture with salt and pepper and combine.
Form the mixture into thin fritters and cook in a non-stick pan over a medium-high heat for 1-2 minutes each side. Drain the excess oil on a paper towel.
Build your stack by placing smashed avocado salsa inbetween each fritter – place about 3-4 fritters on top of each other.
---
Share this recipe
---
More recipes like this