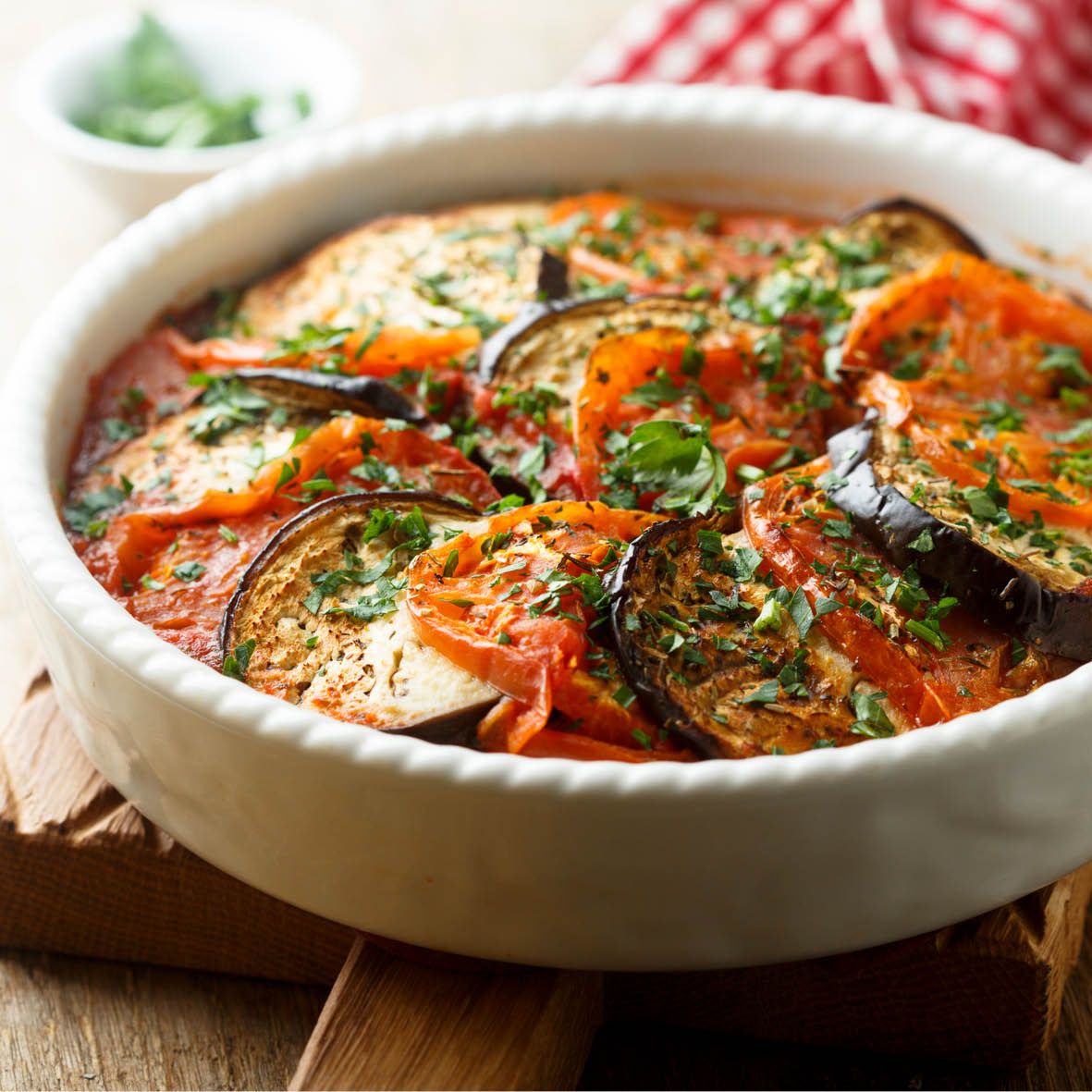 Eggplant and Tomato bake
Add a new side dish to your repertoire with this tasty veggie bake. Tomato and eggplant are a great combination, and the addition of parmesan adds a delightful hint of cheese.
How long will it take?
45 minutes
What's the serving size?
Serves 4-6
---
What do I need?
2 tbsp olive oil
2 large brown onions, sliced
2 eggplants, sliced
3 tomatoes, sliced
3 cloves garlic, finely sliced
Salt and freshly ground black pepper
3 tbsp parmesan, grated
Fresh parsley to serve
How do I make it?
Preheat oven to 175C.
Sauté onion and garlic in a frying pan with olive oil over medium heat, stirring frequently until the onion has softened.
Transfer to a casserole dish.
Layer sliced tomato and eggplant on top of the onions, alternating them.
Season with salt and pepper.
Sprinkle grated parmesan lightly over the tomato and eggplant and cover with foil. Cook for 20 minutes and then remove the foil and cook for a further 10 minutes.
Serve immediately.
---
Share this recipe
---
More recipes like this