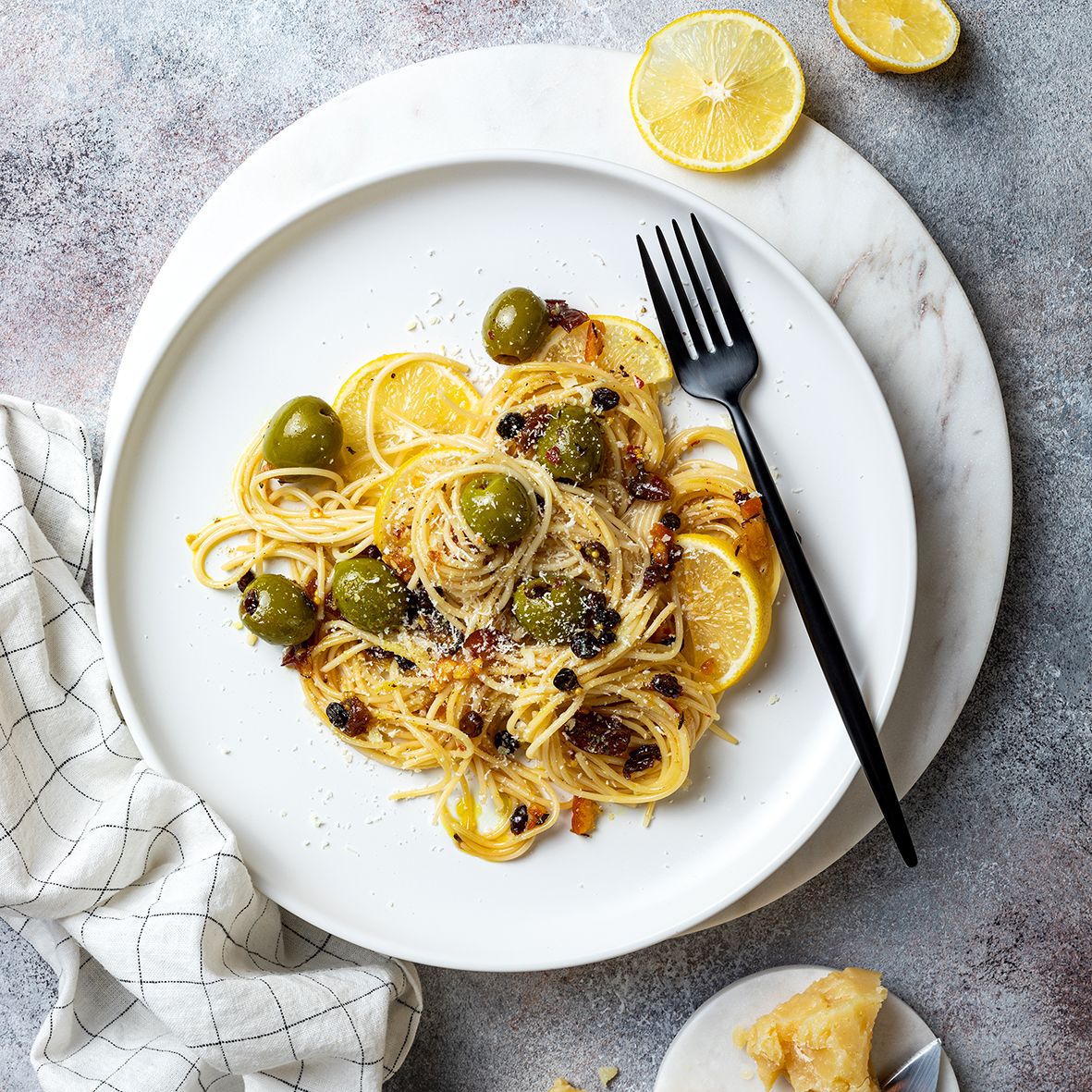 Green Olive and Lemon Cacio e Pepe
"Cacio e pepe" means "cheese and pepper" in Italian. Our version of this famous spaghetti dish features green olives, lemon zest and raisins. It's a great option for a quick dinner as it only takes 20 minutes to prepare.
How long will it take?
20 minutes
What's the serving size?
Serves 4
---
What do I need?
250 g spaghetti
175 g pitted green olives
3 tbsp unsalted butter, cubed, divided
1 tbsp grated lemon zest
¾ cup grated parmesan
½ cup raisins
1 tsp freshly grated black pepper
Lemon slices to serve
How do I make it?
Cook spaghetti according to packet directions. Drain and reserve ¾ cup pasta water.
Meanwhile heat a large frying pan over medium heat. Add 2 tbsp butter to the pan and allow to melt. Add pepper and cook for 1 minute, then add reserved pasta water and bring to a simmer. When simmering add in spaghetti and remaining butter. Reduce heat to low, add parmesan and stir until it has melted.
Add olives, lemon zest and raisins and cook, stirring for a further 1 minute.
Transfer to bowls and serve with lemon slices.
---
Share this recipe
---
More recipes like this