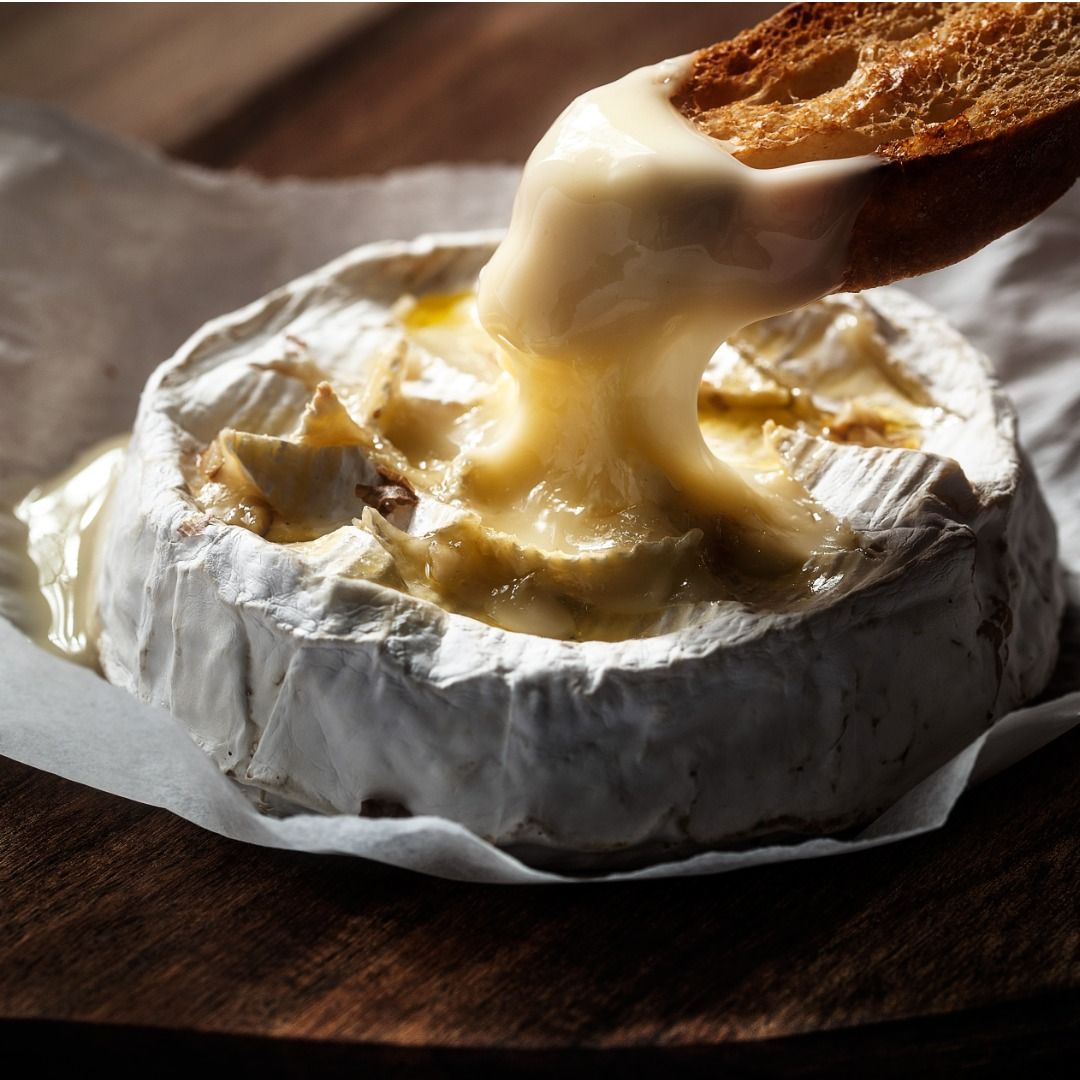 Baked Le Conquerant Camembert with Rosemary and Garlic
The gooey goodness of camembert is a perfect starter for friends or an indulgent dinner for one!
How long will it take?
15 minutes
What's the serving size?
Serves 2 to 4
---
What do I need?
1 Le Conquerant Camembert
1 garlic clove, peeled and sliced into thin matchsticks
½ teaspoon fresh rosemary leaves
1 tablespoon maple syrup or honey
1 baguette, cut into 1 centimetre slices
2 tablespoons olive oil, plus extra for brushing
Crushed sea salt
How do I make it?
Preheat the oven to 200C. Remove the camembert from the box and discard the waxy packaging. Place the camembert back in the box and pierce the top with the tip of a knife and push in the slices of garlic. Sprinkle the rosemary leaves over the top and drizzle with maple syrup or honey. Set aside.
Brush the slices of baguette with a little olive oil, place on a tray and sprinkle with sea salt.
Place the baguette and the camembert in the oven and cook both for 10 to 12 minutes until the cheese has risen and the bread is crisp. Dip into the hot camembert with the baguette for a simply delicious taste.
---
Share this recipe
---
More recipes like this